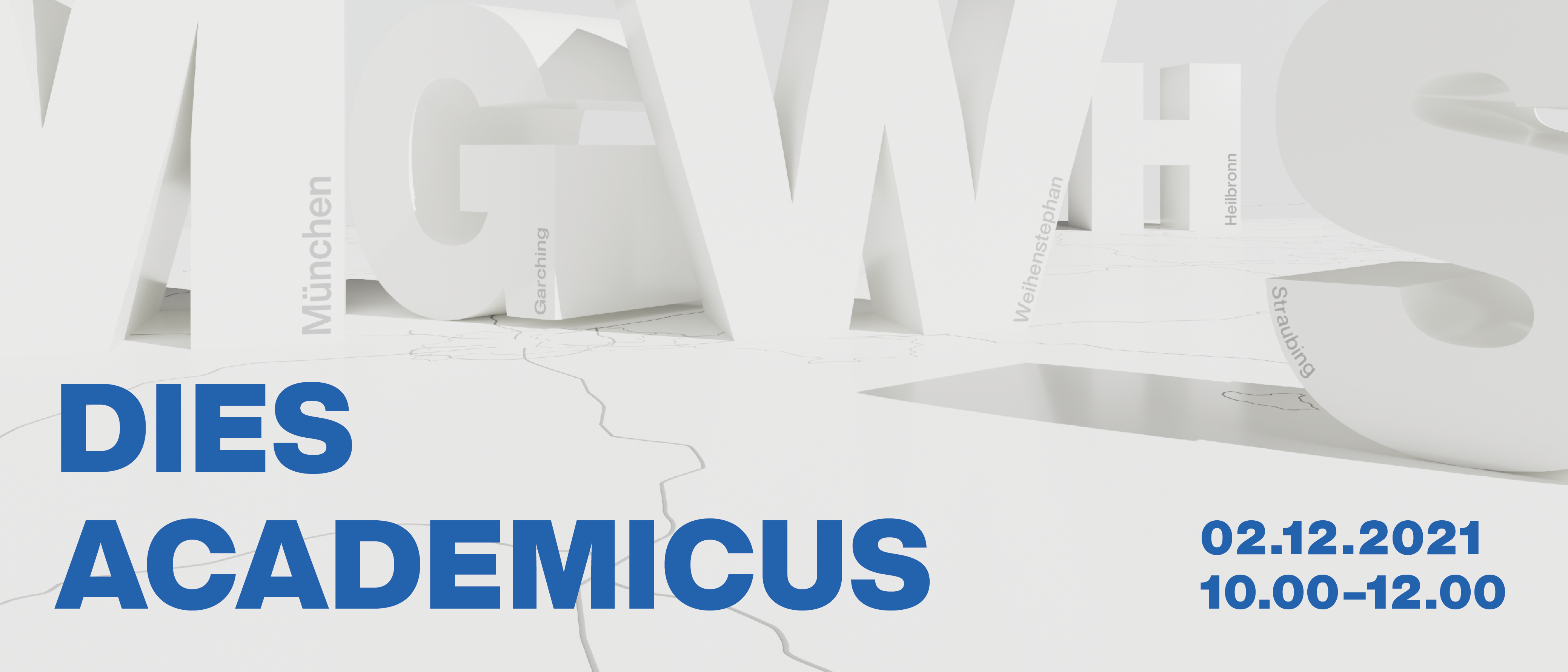 Dies Academicus: Annual Academic Celebration
Join to celebrate the traditional university holiday "Dies Academicus"! Once a year, staff, students, alumni, friends and partners of Technische Universität München look back on the past year, honor special services to their university and exchange ideas with each other.
Livestream with English dubbing on December 2 from 9:45 am
The Event
This year´s Dies Academicus will be a hybrid event on Thursday, 2 December 2021, at 10.00 a.m. in the Audimax on the TUM Munich City Campus.
On campus:
Participation in person is only possible with a personal invitation. Due to the current pandemic situation, the permission number of in-person participants is limited. Those who have not already received a personal invitation can register for places to be drawn by lot. If your name is drawn, you will receive an email on 30 November 2021 with your free and personalized ticket. We ask that all participants entering the campus observe the applicable hygiene precautions and verification requirements. The event will be held in German.
Due to the current dynamics of the pandemic, the stipulations above may change at short notice. In this case, we will inform you accordingly.
Online:
At the same time, the event will be broadcast via livestream on this website. The livestream is freely accessible to everyone. You have the option to choose between German and an English simultaneous translation.
General Conditions
The event will be held in accordance with the applicable regulations of the framework concept of the BayStMWK for cultural events in the Corona pandemic.
Program
Welcome and address
Prof. Dr. Thomas F. Hofmann
President of the Technical University of Munich
Roundtable discussion
Innovation in the New 20s: From Distance to Joint Innovation by Science, Business, Society, and Politics.
Address of the student representative
Academic honors
TUM Pioniers
Music
TUM Jazz Band