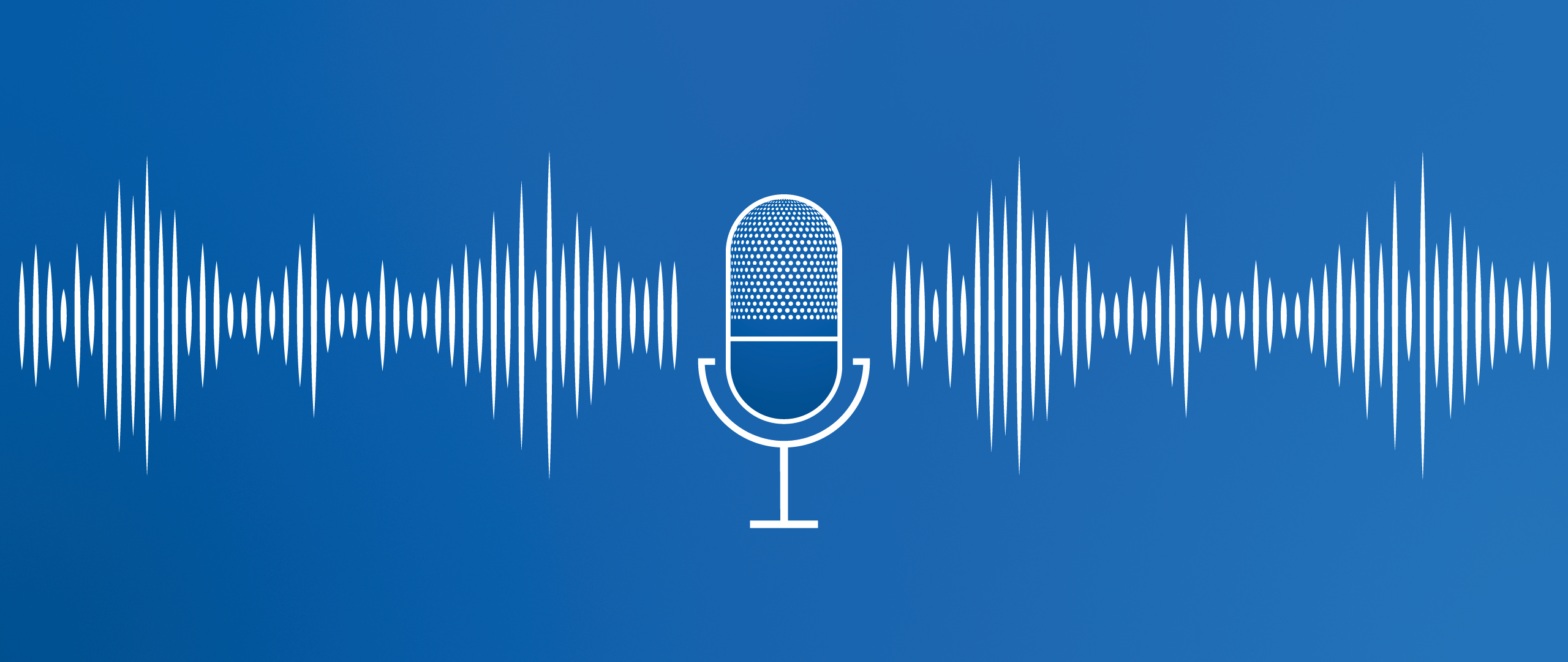 We are TUM – The Podcast
Our German-language podcast series "We are TUM" features regularly occurring conversations with the people who make our university what it is. We meet everyone: leading researchers, students and teachers and even the "Hidden Champions" who work behind the scenes to keep TUM going, day after day.
Episode 8: Cyber-attacks, e-car batteries and tips for a good night's sleep
Blocked web sites and malicious software: In the meantime digital attacks have long become commonplace in Russia's warfare against Ukraine. In episode 8 of "We are TUM" we speak with Christian Djeffal, Assistant Professor for Law, Science and Technology, about the intersections between technology and law, social media trolls and how to deal with cyber-attacks.

Electro-mobility is considered to be the emission-free and sustainable solution of the future. But there's a catch: Critics says that both producing and disposing of the batteries built into e-vehicles are harmful to the environment. That's where the start-up TWAICE comes in with its battery analysis software. Co-founder Michael Baumann tells us how the start-up wants to improve not only the development of batteries, but also their service lives.

We also meet Hidden Champions Ursula Wandl and Christine Maurer, who work as patient advocates at the university hospital Klinikum rechts der Isar. They serve as liaisons in medical questions and provide support to patients.

Then somnologist Alfred Wiater shares five tips with us on optimum sleep, including why taking a walk early in the morning improves the quality of our sleep.
Guests, listed chronologically: Assistant Professor for Law, Science and Technology Prof. Dr. Christian Djeffal; Patient advocates at the university hospital TUM Klinikum rechts der Isar Dr. Ursula Wandl and Dr. Christine Maurer; Co-founder and managing director of TWAICE Technologies GmbH Dr. Michael Baumann; Pediatrician and Board of Directors officer at the German Sleep Society (DGSM) Dr. Alfred Wiater.

English transcript of this episode

published on 24.05.2022
Did we catch your interest? Discover further related articles
An overview listing all podcast episodes
Did you miss an episode or would you like to browse some more? You'll find all the previous episodes of the podcast series "We are TUM" here.
Episode 7: Perspectives on the war in Ukraine
published on 13.04.2022
Ukrainian students share their impressions on the outbreak of war and Prof. Sebastian Goerg analyzes the impacts of an energy embargo. In addition, occupational psychologist Andrea Hufnagel shares five techniques which help out in case of psychological stress, and Anja Schmidt reports on the ongoing digitalization of the TUM architectural museum archive. English transcript of this episode
Episode 6: Empathy in medicine, patent applications and job application tips
published on 03.03.22
Pascal O. Berberat discusses teaching methods for training future physicians to be more empathetic, Hidden Champion Philipp Merkl of TUM ForTe offers us advice on patent applications and Fabian Richter, head of the TUM student council, shares his experiences from two years of the pandemic. The episode concludes with Maximilian Mendius from BMW who gives us his five tips on successful job applications. English transcript of this episode
Episode 5: The campus fire department, 3D printing in measurement technologies and TUM Asia turns 20
published on 21.01.2022
Markus Wächter looks back on 20 years of TUM Asia, Jürgen Wettlaufer presents the university fire department and we speak with Katharina Kreitz about her start-up Vectoflow, which makes flow probes in 3D printers. The episode finishes with five tips from Frédéric Margue on how to reconcile sports with a full appointment calendar. English transcript of this episode
Episode 4: How computer games can help understand human perception
published on 08.12.21
Gudrun Klinker talks about the intersections between games engineering, augmented reality and psychology, we get to know Hidden Champion Anja Bräunig from the professorial appointment team and we visit with founder Florian Grigoleit, whose product "modelwise" exposes technical safety gaps. We finish with Peter Rösler, who give us five tips on speed reading. English transcript of this episode
Episode 3: From the lecture hall to the successful start-up
published on 28.10.21
BMW Board of Management member Frank Weber talks about how the university and industry benefit from one another thanks to quantum computing; Fabian Schlang presents his start-up's aroma-based drinking system and and Lisa Marie Ullrich, program director of the Munich Security Conference gives us tips on good networking. We also take a look at the hidden art treasures of TUM. English transcript of this episode
Episode 2: On Artificial Intelligence, Room Allocation and Urban Gardening on Campus
published on 16.09.21
We delve into the field of AI with Daniel Cremers, winner of the Gottfried Wilhelm Leibniz Prize, we meet space planner Gudrun Obst and speak with student Veronica Becker about "Plant a Seed". Werner Lang explains sustainable construction and Bernd Sibler tells us about the ONE MUNICH Strategy Forum – And there are five useful tips: This episode's topic is mobile working. English transcript of this episode
Episode 1: Between the lockdown and university routine
published on 09.09.21
Virologist Ulrike Protzer analyzes the current corona situation, two students talk about their digital university life and economics expert Gunther Friedl tells us what he's learned from the crisis. This episode's "Hidden Champion" is Adjunct Teaching Professor Roland Wüchner – and Christoph Müller-Höcker shares tips for more concentrated work. English transcript of this episode