Singapore: TUM Asia
TUM Asia is bringing German engineering excellence to the technology hub of Southeast Asia. The Asian home of the Technical University of Munich (TUM) in Singapore became the first overseas campus of a German university in 2002.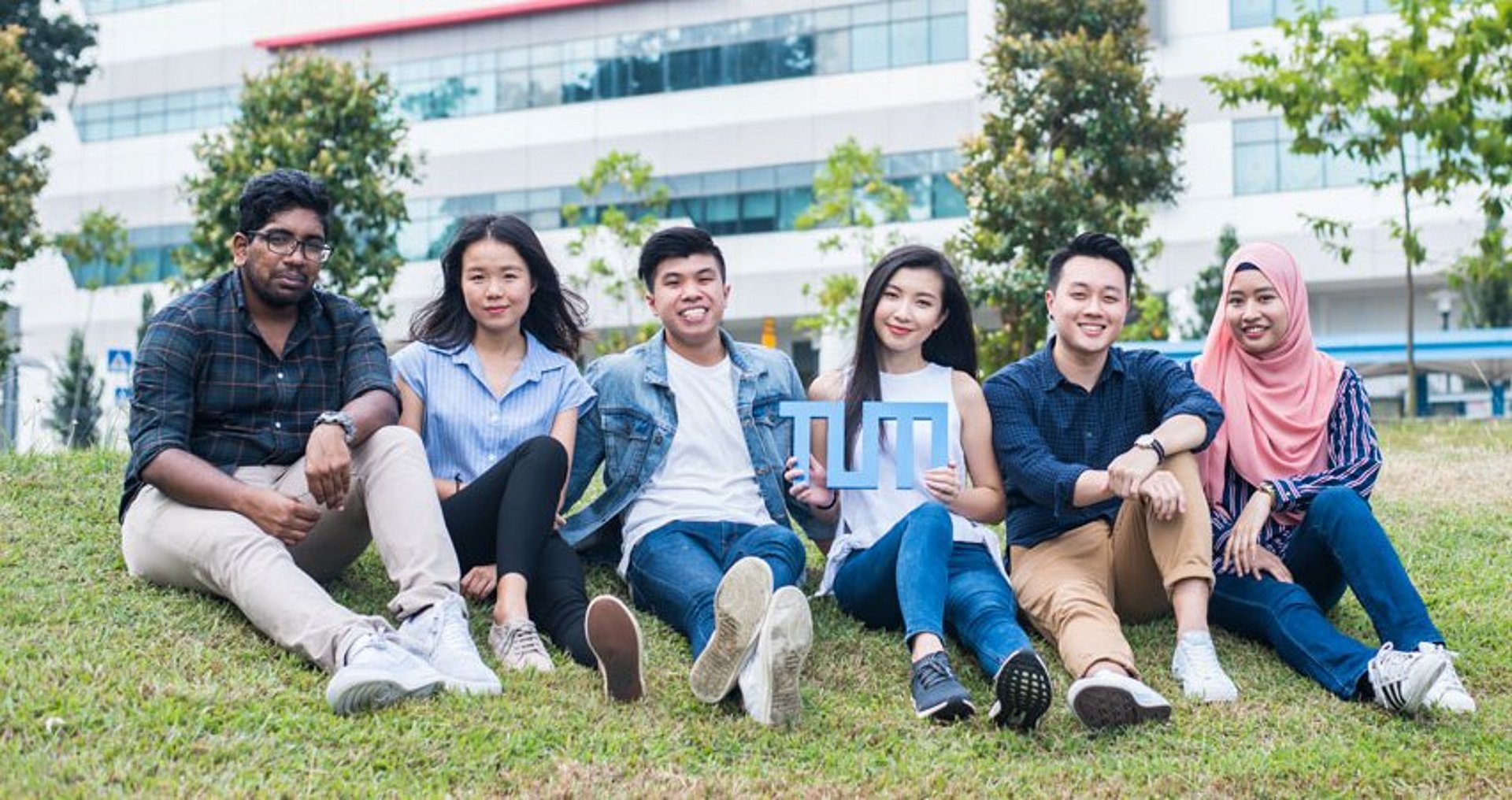 Research: Mobility of the future
As part of the TUM CREATE joint research project, TUM and Nanyang Technological University (NTU) are developing solutions for mobility in tropical megacities with support from the National Research Foundation Singapore. At the CREATE campus, TUM is collaborating with other top international universities like ETH Zurich and Massachusetts Institute of Technology (MIT), which have established research centers there.
Project phases
Degree programs: Bachelor, Master, Professional training
The programs offered by TUM Asia are tailored to concrete needs of various industries. Here, internationally renowned German engineering skills are passed on to students from all over the world, who simultaneously gain valuable insights into Southeast Asian culture. Professors travel from Germany to Singapore for lectures, bolstered by lecturing staff from top-ranking partner universities in Singapore. The Bachelor students write their thesis at TUM in Germany. At the end of their studies, they receive a fully fledged qualification from the Technical University of Munich.
Degree programs (TUM Asia homepage):
In 2002, the Economic Development Board of Singapore launched the Global Schoolhouse Initiative, aimed at developing the Southeast Asian city-state's reputation as a center of excellence in education and attracting both local and international students.
TUM became one of the first overseas universities to establish a base there at the invitation of the Singaporean government – making it the first German state university to set up an overseas campus.
The privately operated subsidiary of TUM started life as the German Institute of Science and Technology – now renamed as TUM Asia.
Industrial Chemistry (M.Sc.) was the first program with a degree qualification awarded by TUM and the National University of Singapore (NUS).
"We were stepping into completely uncharted terrain for a German university," commented Wolfgang A. Herrmann on the occasion of the tenth anniversary of TUM Asia in 2012.
Industrial Ecology (M.Sc.) – introduced in 2004 – was the first program offered by TUM in Singapore in conjunction with Nanyang Technological University (NTU). Further Master programs in cooperation with NTU and the National University of Singapore (NUS) soon followed.
The first TUM-only program – introduced in 2009 – was Transport and Logistics (M.Sc.), renamed as Rail, Transport and Logistics in 2019.
Several industry partners support the students at the German Institute of Science and Technology (GIST) either in the form of generous grants or by offering work placements or thesis projects – both in Germany and Singapore.
GIST became TUM's second home outside Germany and the university's one and only overseas campus. It was renamed TUM Asia in 2009.
In 2010 Electrical Engineering and Information Technology (B.Sc.) became the first Bachelor program with a TUM qualification offered in Singapore. The course is delivered in cooperation with the newly established Singapore Institute for Technology (SIT).
This was soon followed by the TUMCREATE research project, where scientists from TUM collaborate with colleagues from Nanyang Technological University (NTU) to find mobility solutions for the future.
The National Research Foundation Singapore funds this joint project spearheaded by two of the world's leading technical universities. At the Campus for Research Excellence And Technological Enterprise (CREATE), TUM collaborates with other top international universities including ETH Zurich and MIT.
TUM celebrated the tenth anniversary of TUM Asia in 2012. The anniversary dinner, hosted by TUM President Wolfgang A. Herrmann, was attended by guests from government circles, academia and industry.
The close partnership with Singapore was underlined by the joint TUM and TUM Asia "Building the Future" program, set up in conjunction with the Straits Times School Pocket Money Fund. Running from 2013 to 2015, the project gave schoolkids from underprivileged families in Singapore the opportunity to travel to Munich and experience the research environment in place at TUM.
At the Tokyo Motor Show 2013, TUMCREATE unveiled its e-taxi EVA for tropical megacities. EVA was the first of many innovations and developments inspired by the joint research project run by TUM and Nanyang Technological University (NTU).
Over 1,000 graduates had obtained a qualification from TUM Asia by the summer of 2014. Alumni have established careers in diverse sectors in far-flung destinations, including in Africa and South America.
TUM Asia's home since 2015 has been the SIT@SP-campus, where all Bachelor and Master students were brought together at a single location for the first time.
New professional training courses were introduced in 2016 to complement TUM Asia's degree programs. "Advanced Digital Manufacturing (Specialist Diploma)" is the first of these short programs. They provide the competencies and skills which are increasingly being sought by industry in Singapore.