TUM Global DeepTech Venture Initiative
We bring Tech Entrepreneurs to Munich.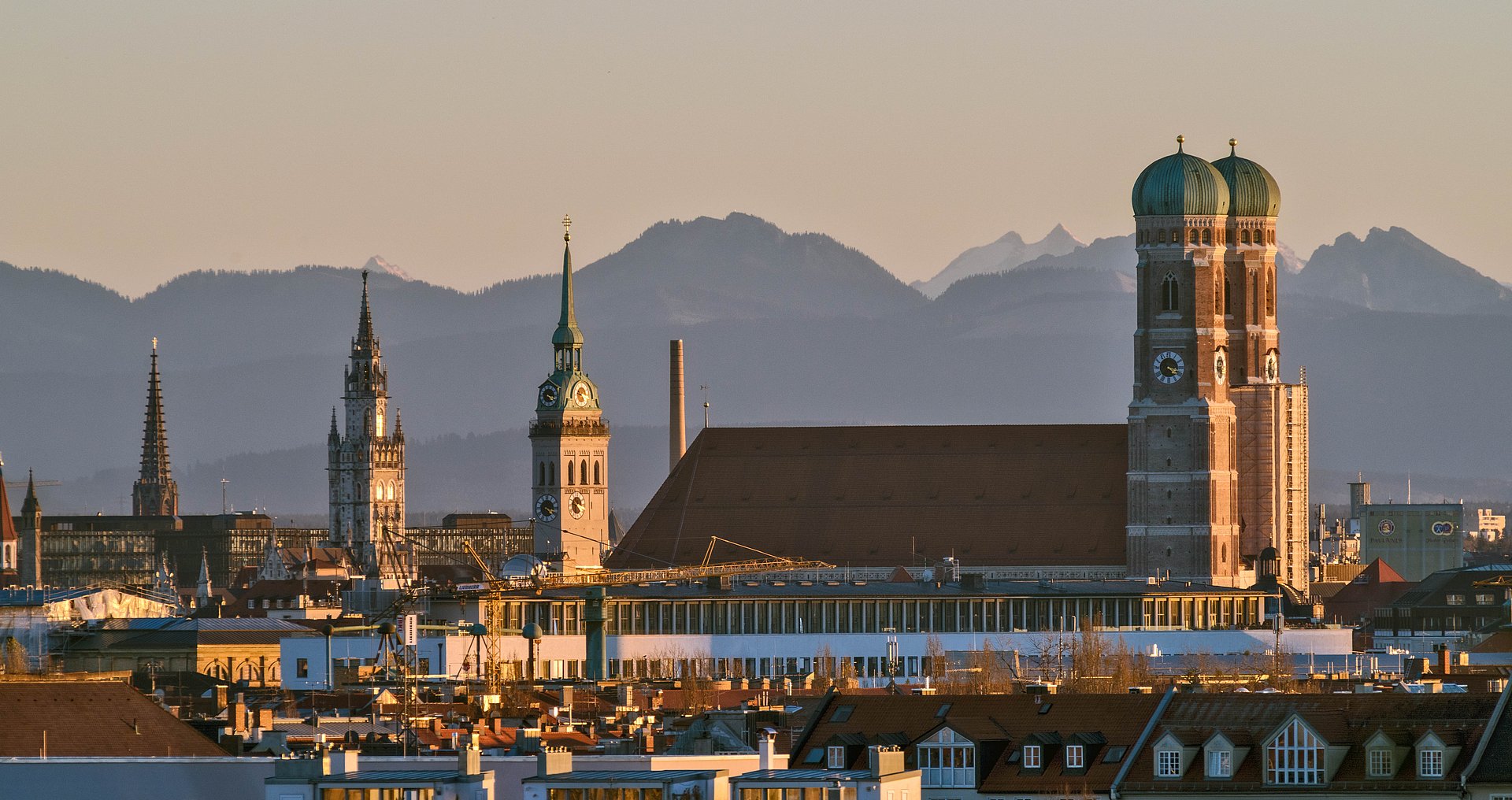 The TUM Global DeepTech Venture Initiative (GDTV) aims to support international high-tech talents on their way to establish a successful start-up within the Munich ecosystem. Start-ups from all over the world are given the unique opportunity to settle in the German high-tech metropolis with the help of an experienced expert network. The mixture of scientific innovation, high talent density, and fast-growing industry in the heart of Europe makes Munich one of the most attractive locations to scale start-ups and transform them into successful and sustainable businesses.
Munich Global Impact Hub (MGI Hub)
The Munich Global Impact Hub (MGI Hub) is an intense biannual six-month program for entrepreneurial talents to support them on their journey through the Munich ecosystem. The MGI Hub is an initiative led by the three Munich based universities Technical University of Munich (TUM), HM Hochschule München University of Applied Sciences (HM), and Ludwig-Maximilians-Universität Munich (LMU). The Munich Global Impact Sprint aims to be a key hub for innovation and entrepreneurship in the regional Munich ecosystem.
The universities are supported by their respective innovation and entrepreneurship centers: UnternehmerTUM, Strascheg Center for Entrepreneurship (SCE), and LMU Innovation and Entrepreneurship Center (LMU IEC).
The universities are committed to partnering with other higher education institutions worldwide to strengthen Munich's position as a key player in the international entrepreneurial ecosystem. The MGI Hub is funded and supported by the EXIST-Potentials program of the Federal Ministry for Economic Affairs and Climate Action (BMWK).
MUC Summit GmbH has been commissioned to act as ecosystem integrator.
Joint support by 3 top universities and their entrepreneurship centers
Constant interaction with exquisite corporate & academic partners
Personal TUM start-up consultant
Europe's largest incubator
Access to highly focused Venture Labs
Work Space
Support with funding applications
Educational workshop (e.g., HR, Pitching)
No tuition fee
No incorporation until the end of the program
At least one non-German citizen in the team
A business model in deep tech (preferably Artificial Intelligence, Robotics, Additive Manufacturing, Sustainable Mobility, or Intelligent Transportation)
Participate for 6 months
Willingness to incorporate in the Munich area
Munich Global Impact Hub
Join any time and participate for six months.
TUM DeepTech Venture Grant
The TUM DeepTech Venture Grant is a continuous opportunity for international entrepreneurial talents not affiliated with the Technical University of Munich to finance their entrance into the Munich ecosystem from abroad. Convince our expert jury to win an annual total of 40,000 EUR in prize money and 40,000 EUR in consecutive grants.
If you have an innovative idea in deep tech that creates an impact, we will support you in the further development of your idea. Just send us your idea paper, a three-minute video pitch, and the applicant eligibility form.
You can apply any time. Applications will be evaluated within a maximum of three months. The most promising ideas will each receive 10,000 EUR in prize money and 10,000 EUR in grants to support the first year in Munich.
Prize money 40.000 EUR (4 x 10.000 EUR)
Additional grants to support your first year in Munich of 40,000 EUR (4x 10,000 EUR)
Pitch training for the best applicants
Pitches in front of an expert jury
Networking & access to the Munich ecosystem
Preffered access to TUM's entrepreneurship infrastructure.
Subsequent support for convincing ideas
A Wild Card for the Munich Global Impact Hub
The idea must not be incorporated
The applicants must not be affiliated with the Technical University of Munich
The idea should preferably be in a Deep Tech field
The idea must be new or a significantly innovative alteration
At least 50 percent of the team must not possess a German citizenship
Applicants with business ideas already supported by or employed by a German university are not permissible
See detailed requirements and applicant eligibility form for all details.
TUM DeepTech Venture Grant
Join for the TUM DeepTech Venture Grant.
Juliana Bonitz
Program Manager TUM GDTV
TUM ForTe – TUM Office for Research and Innovation
Technical University of Munich, Arcisstraße 21, 80333 Munich
Tel.: +49 89 289 25329
E-Mail: deep-techspam prevention@tum.de