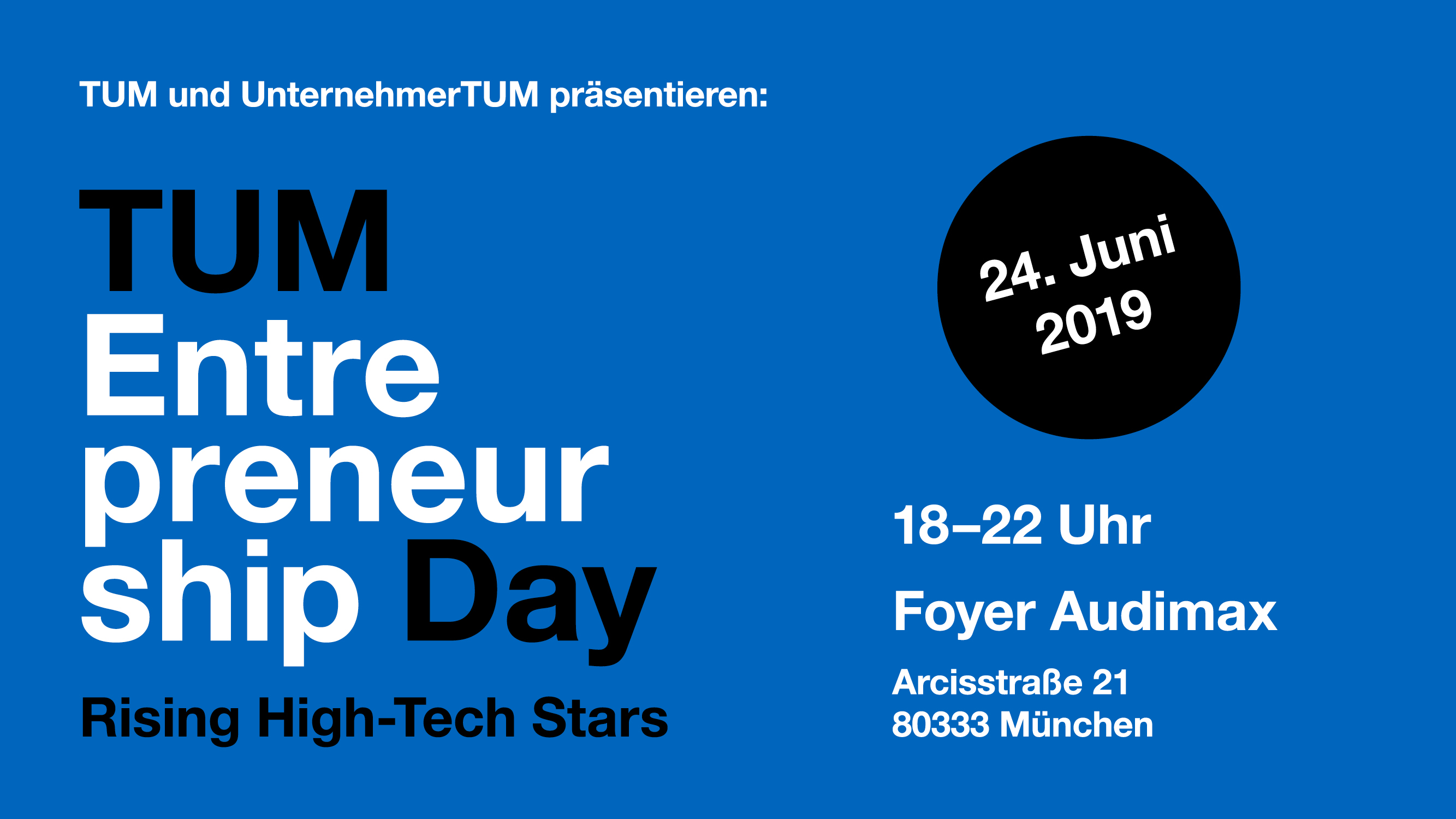 TUM Entrepreneurship Day 2019
TUM Start-up Spirit up close!
On June 24th visitors of the TUM Entrepreneurship Day could experience this spirit in the foyer of the TUM Audimax. In best weather, more than 600 visitors could inform themselves at more than 50 start-up booths, listen to the video and live pitches and try themselves in rapid prototyping. In addition, as every year, the Presidential Entrepreneurship Award was presented to an outstanding spin-off whose business idea is mainly based on TUM research. The spirit could be experienced until late in the evening while networking and the exchanging ideas during the fair.
Presidential Entrepreneurship Award Verleihung 2019
This year, the Presidential Entrepreneurship Awardof the Technical University of Munich (TUM) goes to Scintomics GmbH. The company develops, manufactures and markets innovative radiopharmaceutical and nuclear medicine technologies for tumor diagnostics and therapy.
Scintomics has been marketing and installing fully automated production systems for established radiopharmaceuticals in clinical facilities worldwide since 2006. In recent years, the company has also made increasing inroads into the pharmaceutical sector. Scintomics achieves this with highly innovative radio diagnostics and therapeutics, most of which were developed and patented at the TUM. Scintomics thus accompanies the entire process, from production to approval of new radiopharmaceuticals. The technical prerequisites of the interdisciplinary entrepreneurial approach also originated at the TUM: Founder Prof. Hans-Jürgen Wester holds the Chair of Pharmaceutical Radiochemistry at the TUM, while Managing Director Saskia Kropf studied mechanical engeneering at the TUM.