TUM medical ethicist elected Chair of the German Ethics Council
Alena Buyx is new Chair of the German Ethics Council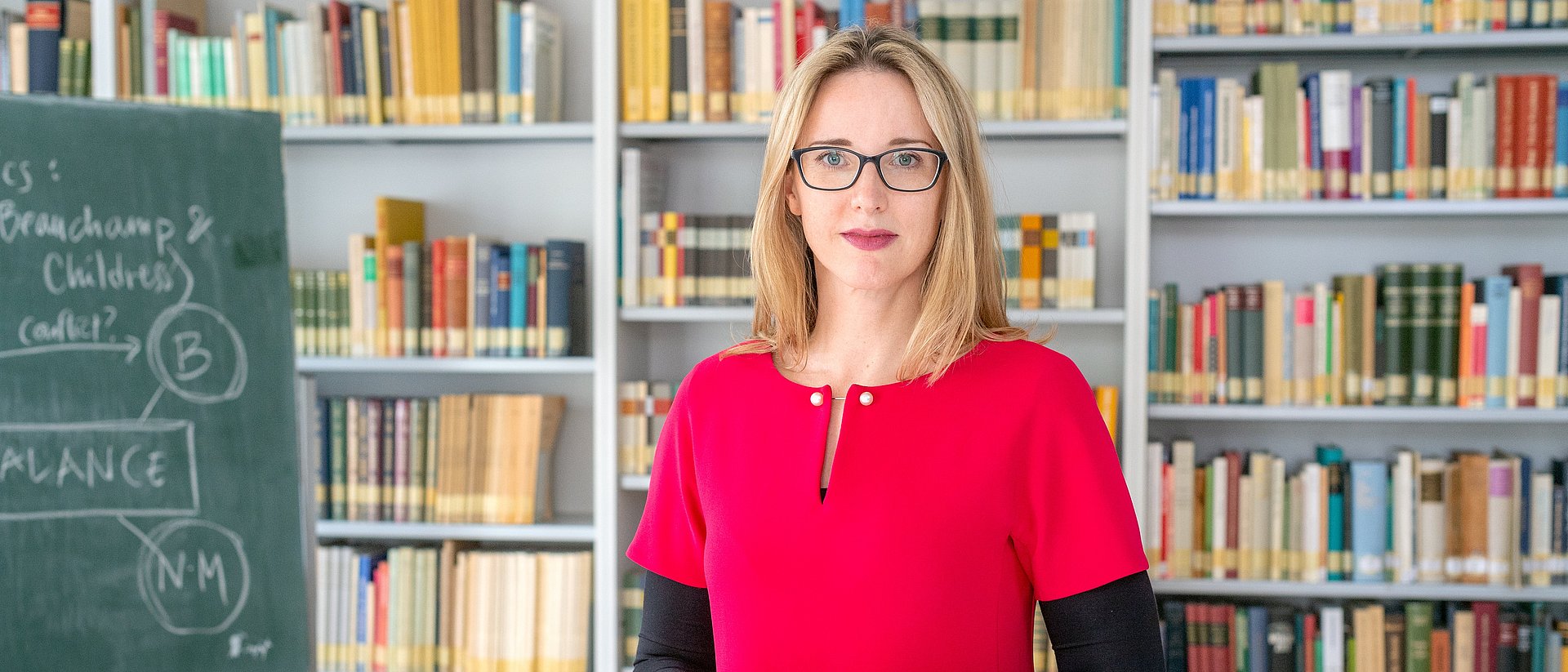 "I feel greatly honored and I very much look forward to representing the German Ethics Council as its Chair," says Alena Buyx on the occasion of her election. This is the first time that a member of a Technical University has held the Chair of the German Ethics Council, which has existed in its present form since 2008. Alena Buyx is the second woman and medical ethicist in this position, which she will hold until 2024.
TUM President Thomas F. Hofmann congratulates Alena Buyx: "In a time when government, economy and society are facing enormous challenges, Alena Buyx is taking on an important, influential position; I wish her great success. Now it is all the more important to proactively bring the interdisciplinary spectrum of expertise that Alena Buyx embodies to political consultations and public discourse. This will help represent the ethical dimensions of technical progress and will give the current rapid societal transformation a human and trustworthy form."
A member of the Ethics Council since 2016, Professor Buyx has worked on numerous statements of opinion and ad hoc recommendations on topics including "Solidarity and Responsibility in the Corona Crisis", "Intervention in the Human Germline" and "Big Data and Health – Data Sovereignty as the Shaping of Informational Freedom". Alena Buyx is optimistic about the prospect of working with the Council: "I look forward to four productive years."
Prof. Dr. med. Alena Buyx conducts research in fields including medical-ethical questions of clinical practice, the challenges raised by biotechnological innovation and medical research and questions of ethics and justice in modern health systems. She takes an interdisciplinary approach and collaborates with clinical colleagues as well as with colleagues in various other academic disciplines. Alena Buyx is a member of a variety of national, international and university bodies; for example, in 2019 she was named to the WHO Expert Advisory Committee on Developing Global Standards for Governance and Oversight of Human Genome Editing. Alena Buyx is a medical doctor with post-graduate degrees in Philosophy and Sociology. She earned her Habilitation in 2013.
Further information and links
The German Ethics Council is the successor organization to the National Ethics Council of Germany, which was formed in 2001. Its primary mission is to realize three objectives: Informing the public and promoting public discourse on ethical problems and questions; formulating statements of opinion and recommending action for the political and legislative sectors; collaborating with national ethics councils and comparable bodies of other countries and international organizations.
High resolution image:
Technical University of Munich
Corporate Communications Center