TUM Innovation Networks – opening up new paths to innovation
Exploring uncharted scientific territory with a pioneering spirit and collective creativity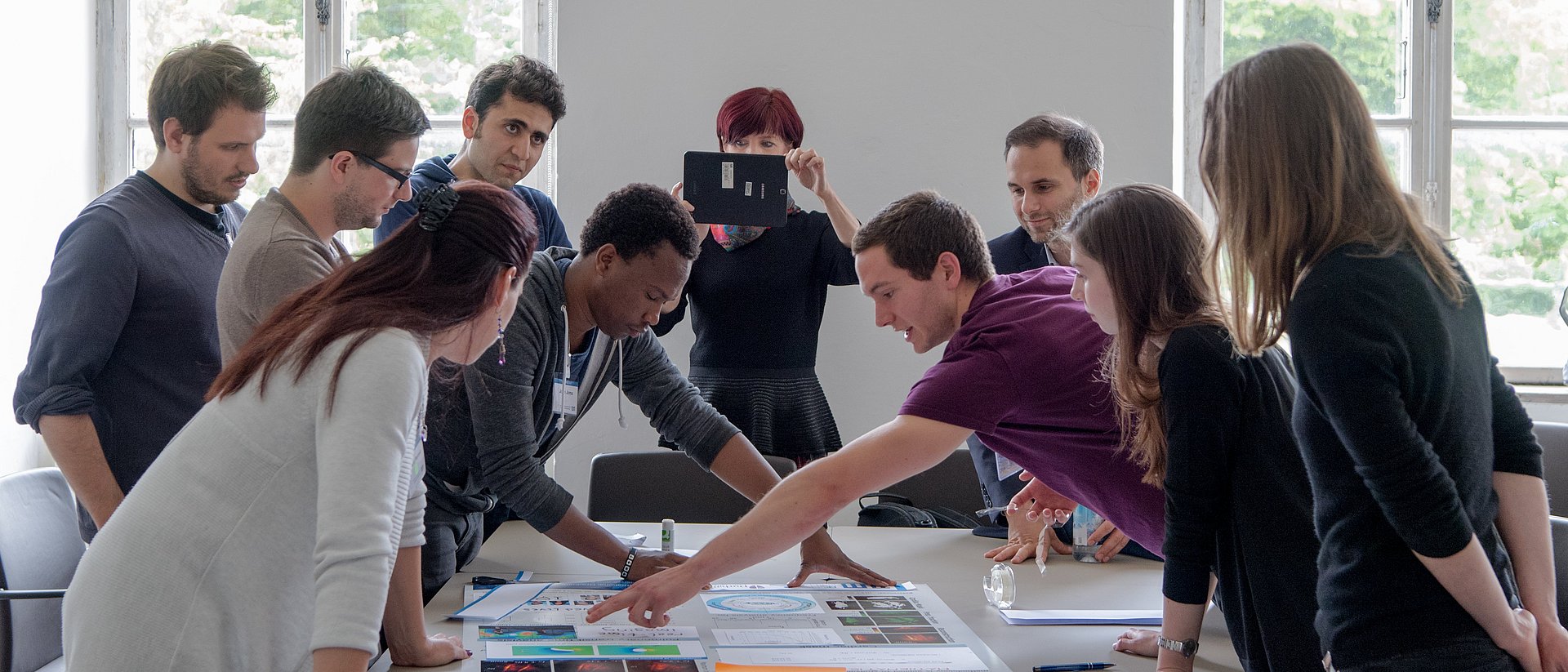 The idea behind the TUM Innovation Networks is to unleash the university community's collective creativity right from the start. From July 1 to September 15, TUM professors and TUM junior fellows are invited to submit highly innovative, creative ideas that have the potential to become a TUM Innovation Network. These ideas will then be turned into robust research concepts in a workshop held with international researchers. The most promising project ideas will be given the status of "TUM Innovation Network" and will be funded up to EUR 2 million over a period of four years.
Fostering young talent in atmosphere of excellence
In each TUM Innovation Network, up to ten doctoral candidates and postdocs will work on interdisciplinary subprojects under the supervision of two TUM professors. Reflecting TUM's aim of educating young scientists to the highest international standards, doctoral candidates will be part of the International Graduate School of Science and Engineering (IGSSE), where they will be supported by the school's coordinated qualification program. "Our TUM Innovation Networks are one of the core innovation initiatives in our TUM Agenda 2030, which is part of the Excellence Strategy launched by the government and individual states in Germany," explains TUM President Prof. Thomas F. Hofmann. "We aim to foster the pioneering spirit of our scientists and give them the opportunity to harness creative ideas and explore new avenues of research in highly promising fields of innovation without disciplinary boundaries."
Core project of an "University of Excellence"
TUM Innovation Networks are one of the core initiatives that TUM introduced in its third successful bid in a row for the status of a University of Excellence in 2019. The process of developing and implementing TUM Innovation Networks brings together the IGSSE and the TUM Institute for Advanced Study (TUM-IAS) – institutions TUM had established as part of the first two Excellence competitions. "Our TUM Innovation Networks will bring established top researchers and young talent together, allowing them to access the strengths of the IGSSE qualification program and the international scientific network of the TUM-IAS," concludes Hofmann.
Further information and links
TUM Innovation Networks – detailed information