Bavarian Minister President Söder comes to TU Munich: Bavarian aerospace strategy is a "Mission Earth"
Aviation, aerospace and geodesy "take off"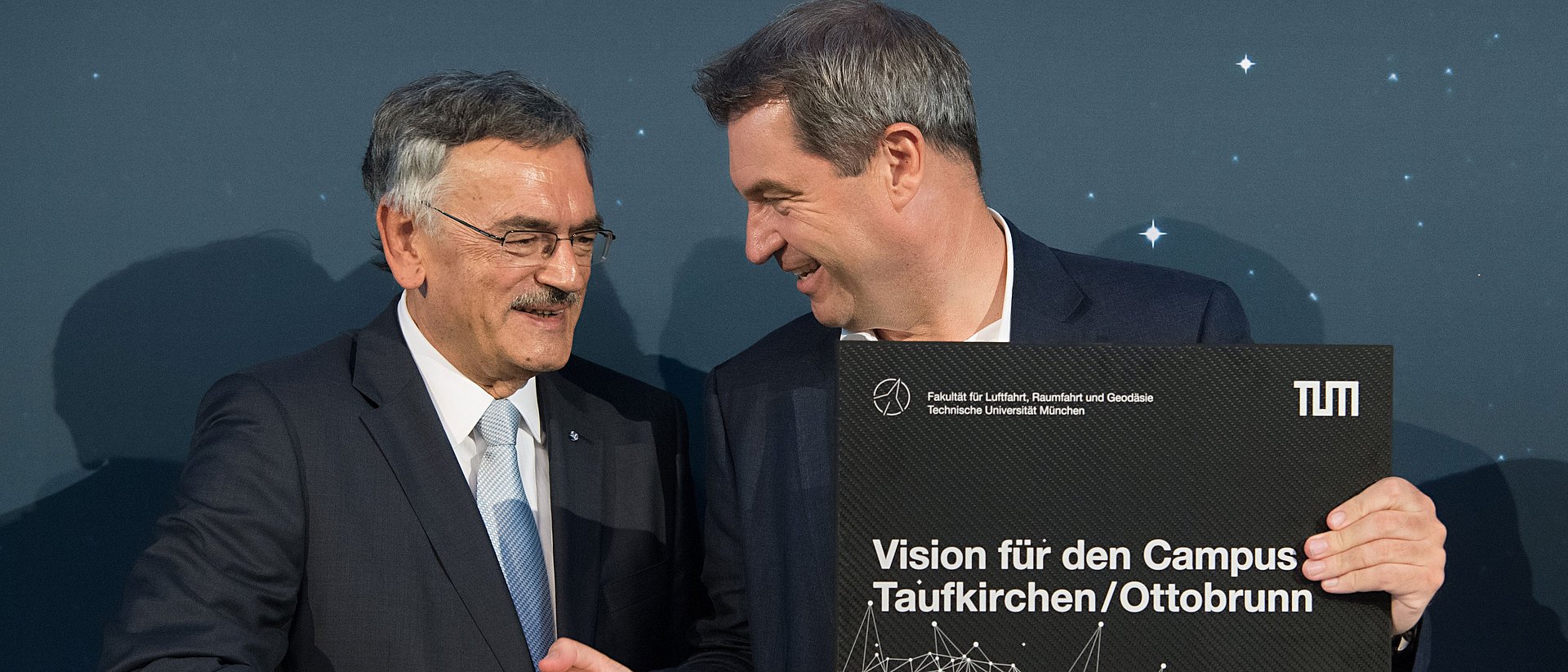 Miniaturization, high-performance drives and materials, additive manufacturing processes and Artificial Intelligence are converging in the new challenges of the aviation and astronautics sector, with geodesy as an umbrella function. The result is a number of impending disruptions which will change society: Travel with flying taxis, extremely precise measurement of climate changes and flocks of satellites that provide gap-free Internet connections. New business models with new value chains point towards fundamentally different economic structures.
Further information and links
Technical University of Munich
Corporate Communications Center
Corporate Communications Center

presse @tum.de
+49 (0)89 289 10519
presse @tum.de