Events
There is always something happening at TUM. This page tells you everything you need to know to experience the university at its livliest and about the highlights of the academic calendar.
Presidential Staff Lunch – apply now!
Shape the university as an employee: Come and discuss with President Thomas F. Hofmann and share your ideas at the Presidential Staff Lunch.
Thousands of first semester students attend welcoming event
Welcome to TUM!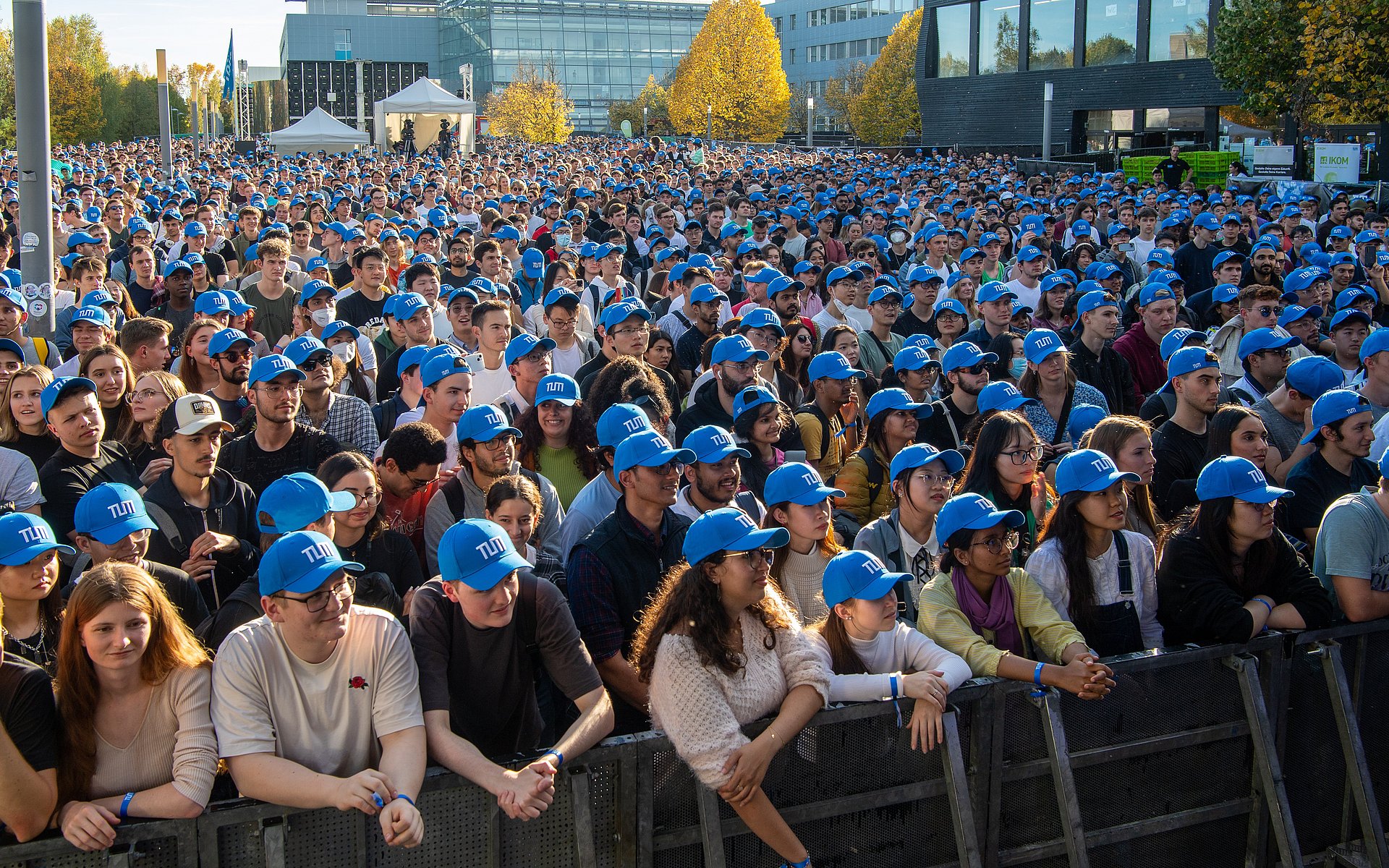 President Hofmann called on the students to take advantage of the university's numerous opportunities and unique service range in order to build transdisciplinary networks reaching beyond their own subject areas. The President reached out to an enthusiastic audience: "Explore the entirety of our wide range of transdisciplinary programs, awaken previously unknown interests, immerse yourselves deeply!"
Further information and links
The first semester Welcome@TUM was supported financially and organizationally by the community "Freunde der TUM" (Friends of TUM).
Technical University of Munich
Corporate Communications Center
Presidential Student Lunch
Talk to the President – at a lunch for students from different departments.
Shape the university as an employee and discuss with President Thomas F. Hofmann.
Debate series with high-profile guests from the worlds of business, science and society at large. The motto is "TUM. Think – Understand – Manage".
The university recognizes research achievements and outstanding commitment at the annual academic celebration.
The university celebrates its love for classical music with the concerts at the Isarphilharmonie.
Each summer, there are two big festivals in Munich and Garching: TUNIX and GARNIX.
At the start of the winter semester the university welcomes its new students with an event.
Academic conferences, festivals, careers fairs and more: