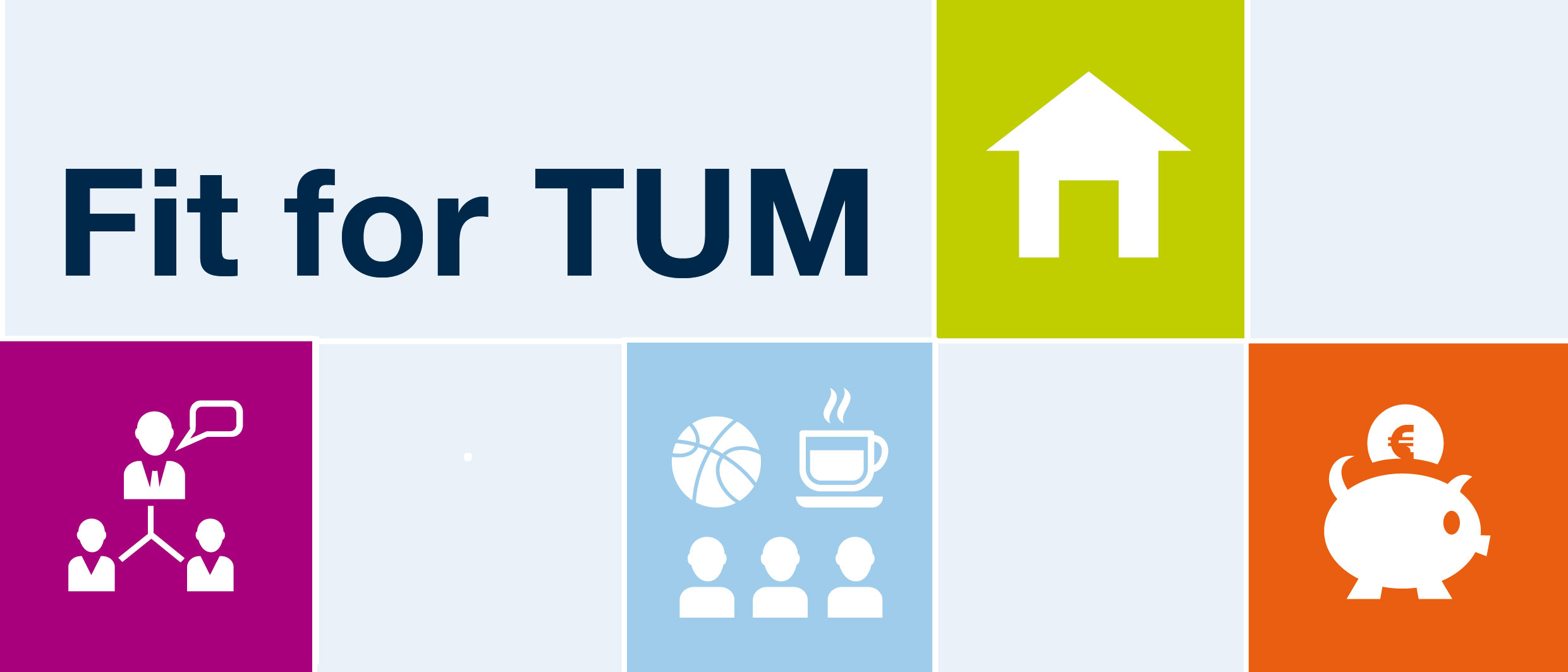 Fit for TUM - Service fair for newcomers
The service fair Fit for TUM is the perfect place for newcomer students to find information on all topics concerning your student life at TUM. The fair takes place at the beginning of the winter semester in October. You can inform yourself about financial aid, accommodation and living in Munich, sports, university life and much more.
Fit for TUM 2020
The next service fair Fit for TUM will be and will take place from October 5th till 9th 2020 in the form of virtual events with the several service departments of TUM presenting their offers.
Review: Service Fair and Presentations 2019
At the service fair, you can use the chance for inidivudal consulting at the information desks where you can meet various service departments of TUM, organizations and student initiatives.
Here you can find an overview of the presentations held at Fit for TUM in 2019.
Some presentations are available online.
Student Service Center – Academic Coaching
Time: 12:00 - 12:30

Congratulations for having been admitted to TUM and welcome to student life. We want to make sure that you have a good start and a successful first semester. Get a few ideas of what makes it easier for you to pass your first exams and where to turn for support in case you need a speaking partner.
Student Representatives
Time: 12:30 - 13:00
The students are an essential part of the university. Thus, they should have an appropriate voice in every important decision and arrangement concerning teaching, learning and the student life. Therefore the Student Representation plays an important role. Our aim is to improve the quality of higher education with a variety of projects and topics. In this presentation, you will learn about what exactly we are doing, why we are doing it and how YOU can get involved in developing the future of our university.
TUM Student Representatives Website​​​​​​​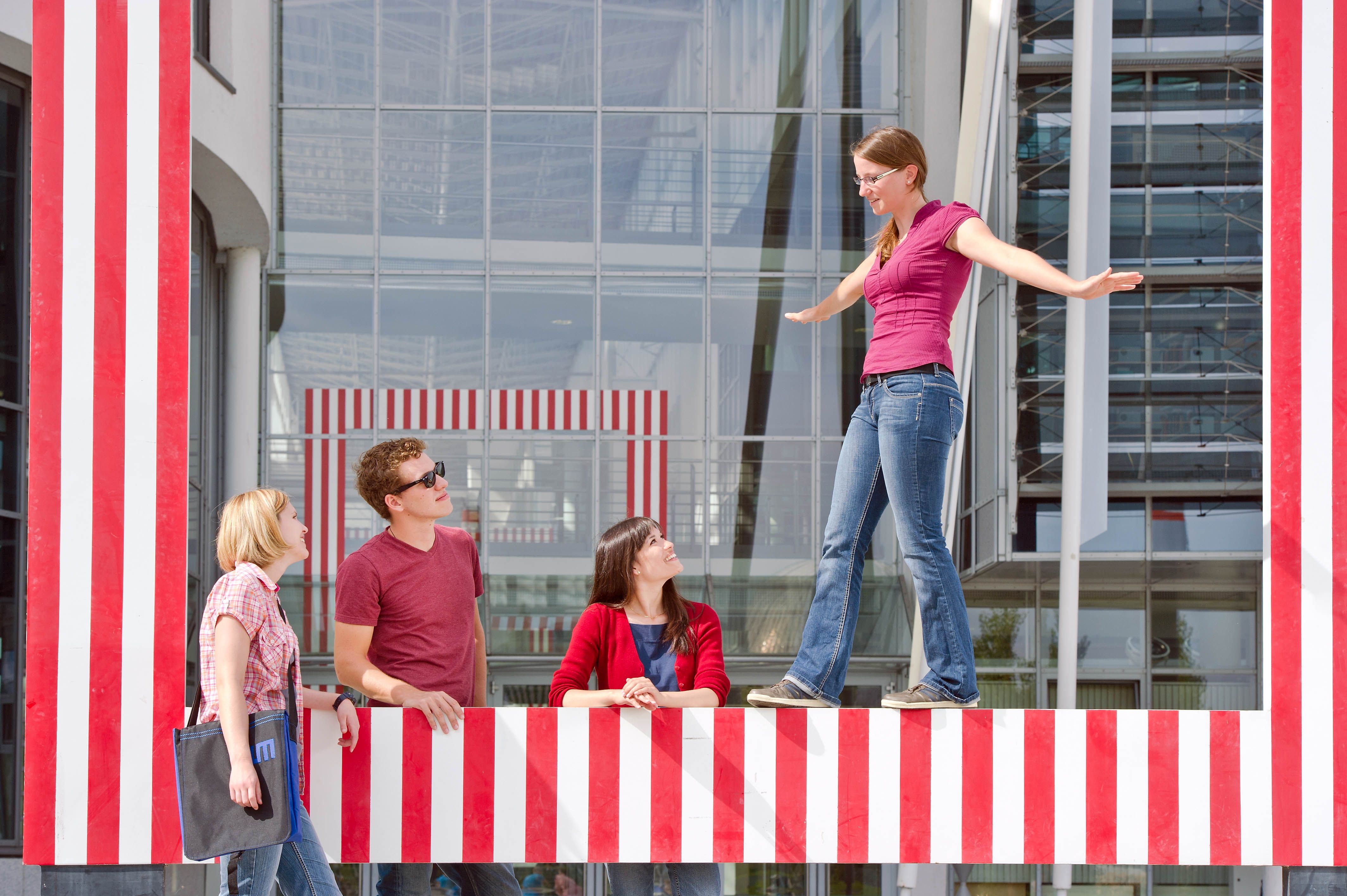 Munich Student Union
Time: 13:00 – 13:30 h
The Munich Student Union offers students helpful services concerning BAföG (Federal Education and Trainings Assistance Act for university students), canteens and residence halls. Our presentation will tell you more about the different activities of the Munich Student Union.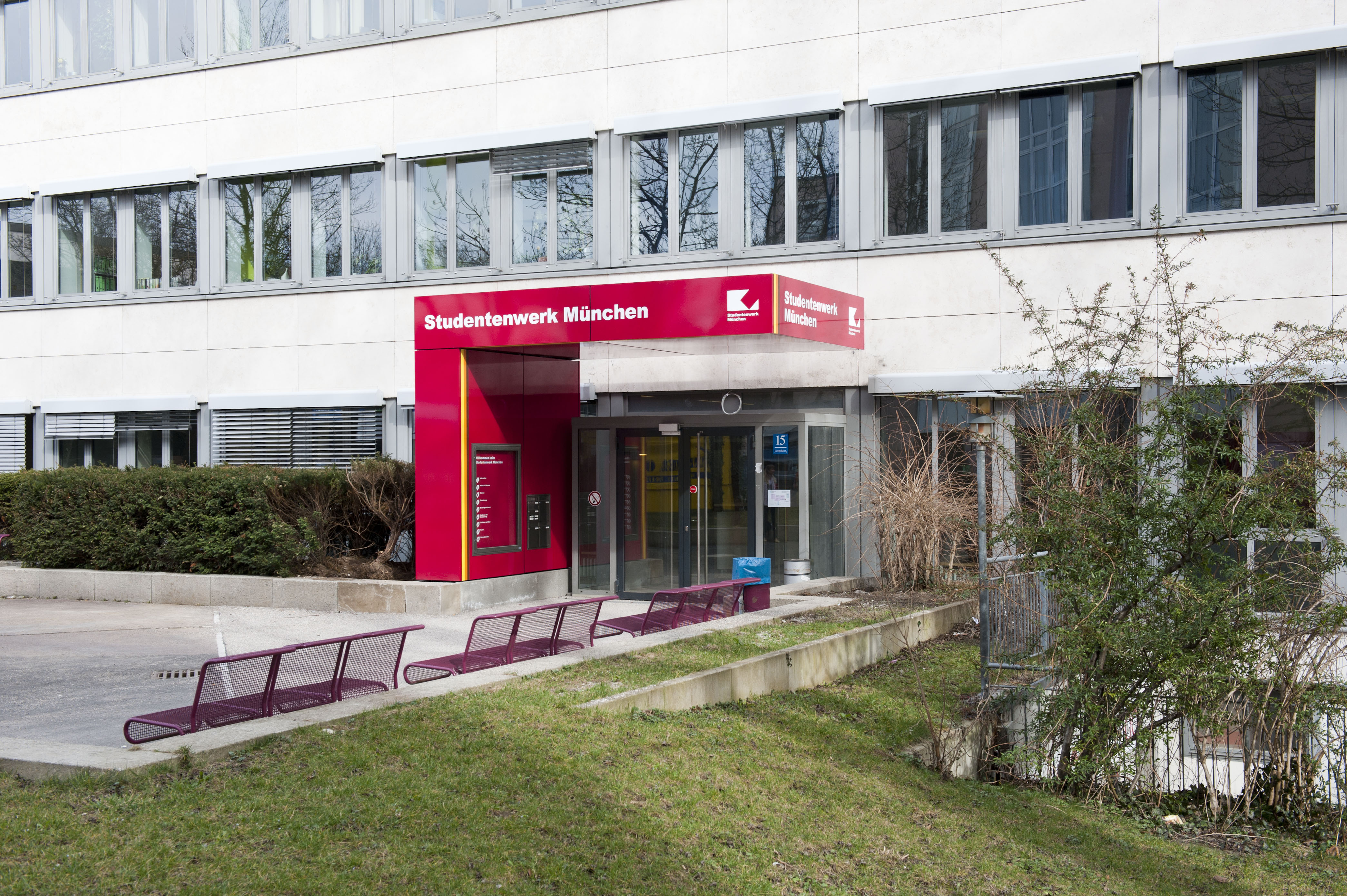 TUM University Library
Time: 14:00 - 14:30 h
Looking for a quiet place to work or having trouble finding material for a homework assignment or a project? As a TUM student you can use the facilities of the University Library, as well as comprehensive advisory and training services. In this presentation, you will find out how the university library can support you during your studies.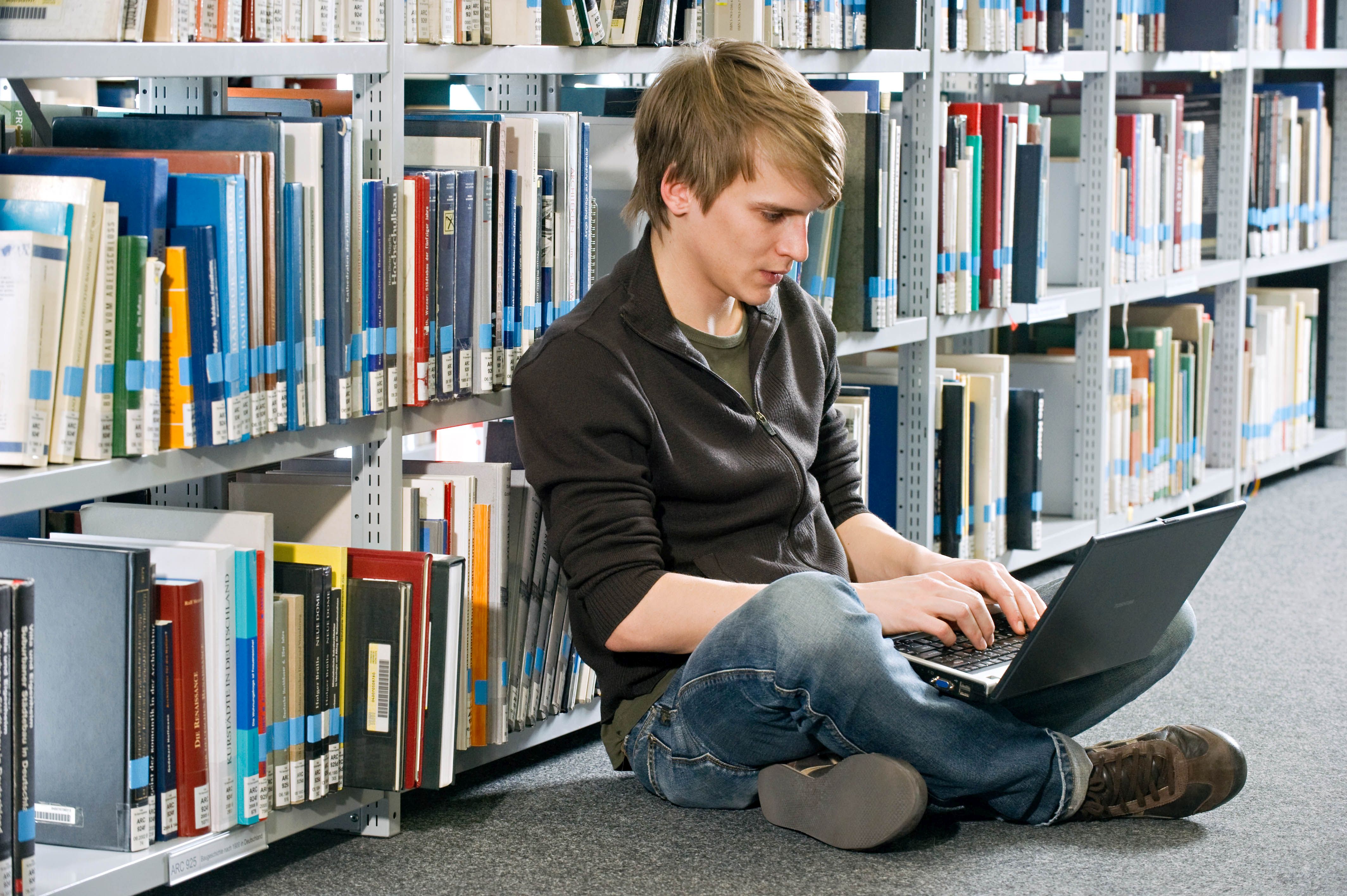 Alumni & Career
Time: 14:30 - 15:00 h
Many students want to support themselves financially and also gain experience by working during their studies. In this talk we provide a brief overview of where and when to look for suitable vacancies and how to master the application process.
Alumni & Career Website​​​​​​​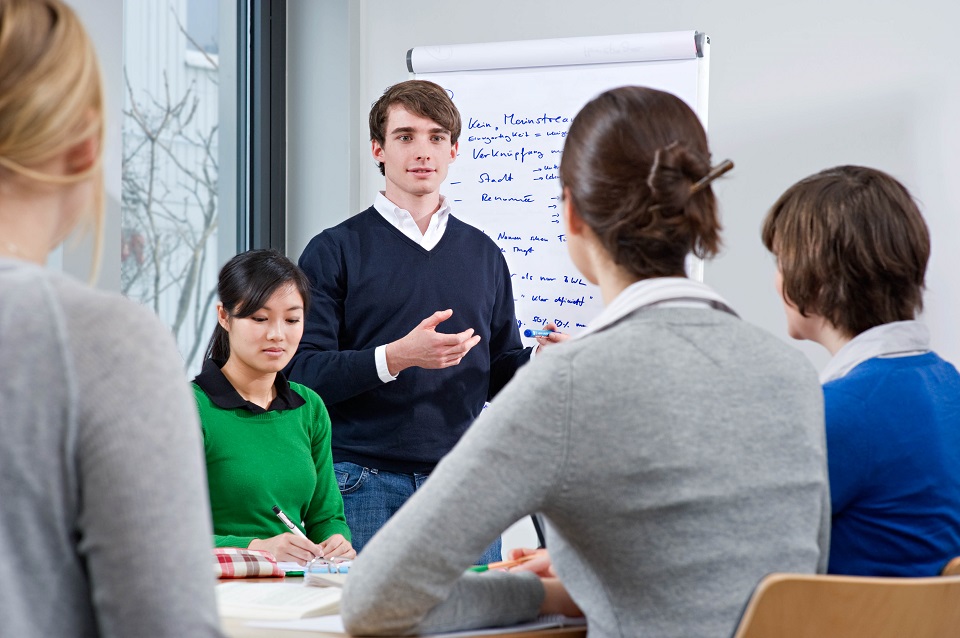 University Sports Center (ZHS)
Time: 15:00 - 15:30
Fitness, climbing or beach volleyball – ZHS has something for everyone. ZHS sporting facilities are open to students at all universities in Munich. In this info session you will learn about our offers and participation options.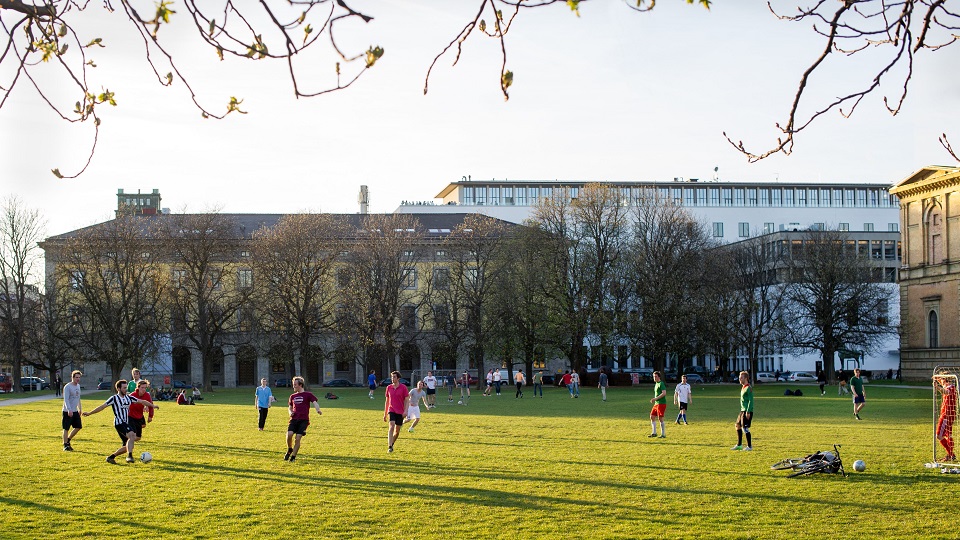 TUM Language Center
Time: 15:30 - 16:00
The Language Center plays a central role in the TUM internationalization initiative. We offer students and staff a variety of opportunities to develop competence in foreign languages, in addition to professional communication skills, intercultural training, writing consultation and Tandem-programs. In this info session you will learn about our programs and how you can participate.
TUM Language Center Website​​​​​​​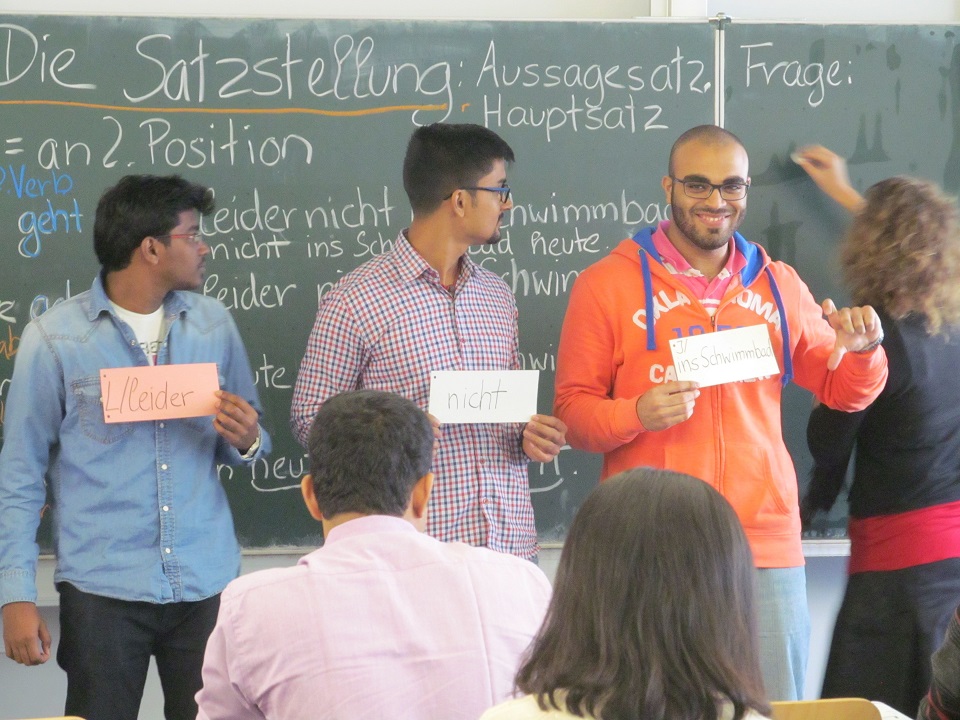 TUM Global & Alumni Office
Time: 16:30 - 17:00
TUM wants to enable as many students as possible to gain valuable international experience during their education. Whether you want to study in, for example, Singapore for a semester, do an internship in Paris, or participate in an academic short program in Lisbon – through the various exchange programs offered by TUM Global & Alumni Office the world is your oyster. In this info session you will learn more about programs, through which you can spend one or two semesters abroad as part of your studies, and also about opportunities for financial support.
TUM Global & Alumni Office Website
Presentation: TUM Global & Alumni Office (PDF)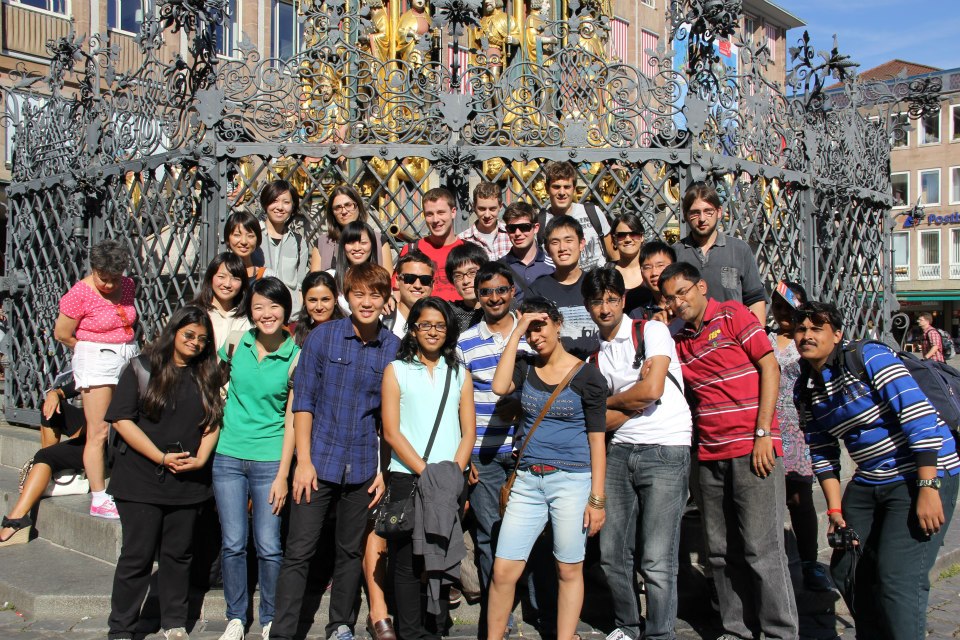 Student Service Center – General Student Advising
Time: 17:00 - 17:30
Would you like to take a look into the future and see which direction you might go in after your Bachelor's degree? Or do you feel like your entry into the university world involves more difficulties than you ever expected? The TUM General Student Advising Team is here to support you in dealing with the various challenges throughout your studies.
Student Service Center Website
Presentation: General Student Advising (PDF)
Photo Gallery: Impressions of the service fair Fit for TUM