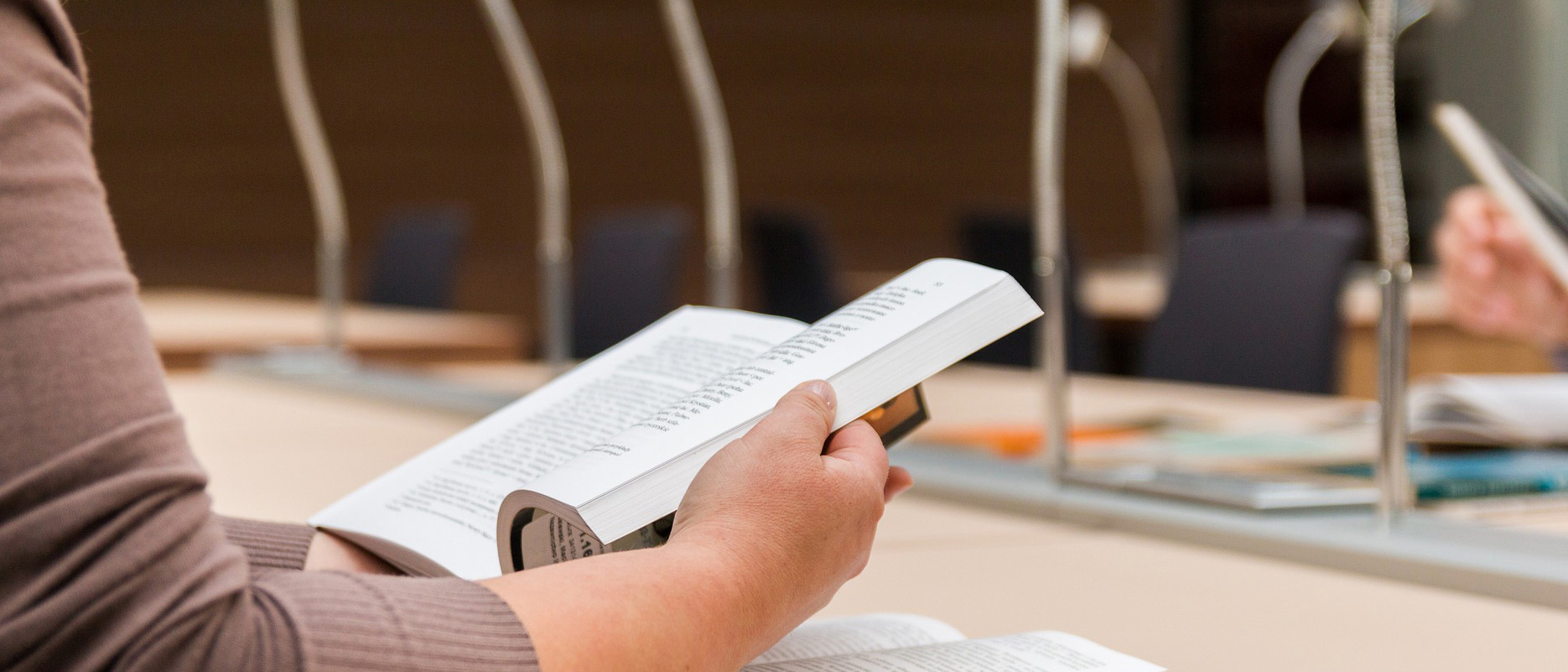 Other scholarships, prizes and competitions
Numerous institutions award scholarships and prizes or hold competitions for students. Here you can find current announcements.
Danish platform for lifelong learning finduddannelse.dk is offering a sustainability scholarship of up to €5000 to cover a Master student's tuition fees. The scholarship is open to students from all over the world who are planning on starting a master's degree in the fall of 2021 that can help them make the world more sustainable.
Application deadline: 12.04.2021
The Stiftung Industrieforschung (Industrial Research Foundation) invites applications for up to 8 scholarships for spring 2021. The scholarships are awarded for practical diploma or master's theses in the technical or natural sciences that have a high relevance for small and medium-sized companies in the industrial SME sector in Germany.
Applications can only be submitted by the lecturers responsible for the scientific supervision of the thesis.
The application deadline for the current round is 18.04.2021.
The Zava Scholarship in the amount of €2000, an initiative of the telemedicine provider Zava, is awarded five times a year and is aimed at medical students in Germany. The goal is to give them an insight into the professional world of online medicine and into the development of medical algorithms and products to support the digital doctor's work.
Application deadline: 29.05.2021
The funding program of the Federal Ministry of Education and Research supports professionals with vocational training and several years of practical experience in their first academic studies . Applications are possible even before the start of studies and until the end of the second semester. A full-time study program is supported with 861 euros per month plus 80 euros book allowance. In addition, there is a care allowance for children under 14 of 150 euros per child. For scholarship holders who study alongside their job, the funding amounts to 2700 euros per calendar year.
Application deadline: 07.06.2021
Here you will find further information (German).
In view of the coronavirus pandemic, the Hildegardis Association is launching an emergency aid program for female students who belong to a Christian denomination. The applications for the interest-free loans that the association has been granting since its foundation in 1907 are now being examined and approved in an expedited procedure. The simplified procedure includes a grant of up to €3000.
Applications can be submitted continuously.
With "Böckler-Aktion Bildung", the Hans Böckler Foundation awards scholarships to young people who could not afford to study otherwise. Students who are on their way to obtaining their high school diploma (Abitur) or entrance qualification for university of applied sciences (Fachhochschulreife) can apply. Applications are also open to those who have only recently qualified for university entrance.
Applications can be submitted up to three months before the end of the standard period of study.
With its graduation grant, the E.W.-Kuhlmann-Stiftung supports students who are about to graduate and are dependent on financial support. They can receive an interest-free loan of up to €2000.
Applications can be submitted continuously.
TUM Asia provides successful applicants with a one-time grant of 50% of the tuition fees for one of the following Master's programs: Aerospace Engineering, Green Electronics, Industrial Chemistry, Integrated Circuit Design, and Rail, Transport and Logistics.
Applicants must email TUM Asia Admissions Advisors (events@tum-asia.edu.sg) and include this e-flyer, which also provides more detailed information about the TUM Asia Scholarship, to receive a special code. With this code, they can fill out an online application on this website. In doing so, they must also submit an essay of no more than 500 words in which applicants justify why they should receive the TUM Asia Scholarship.