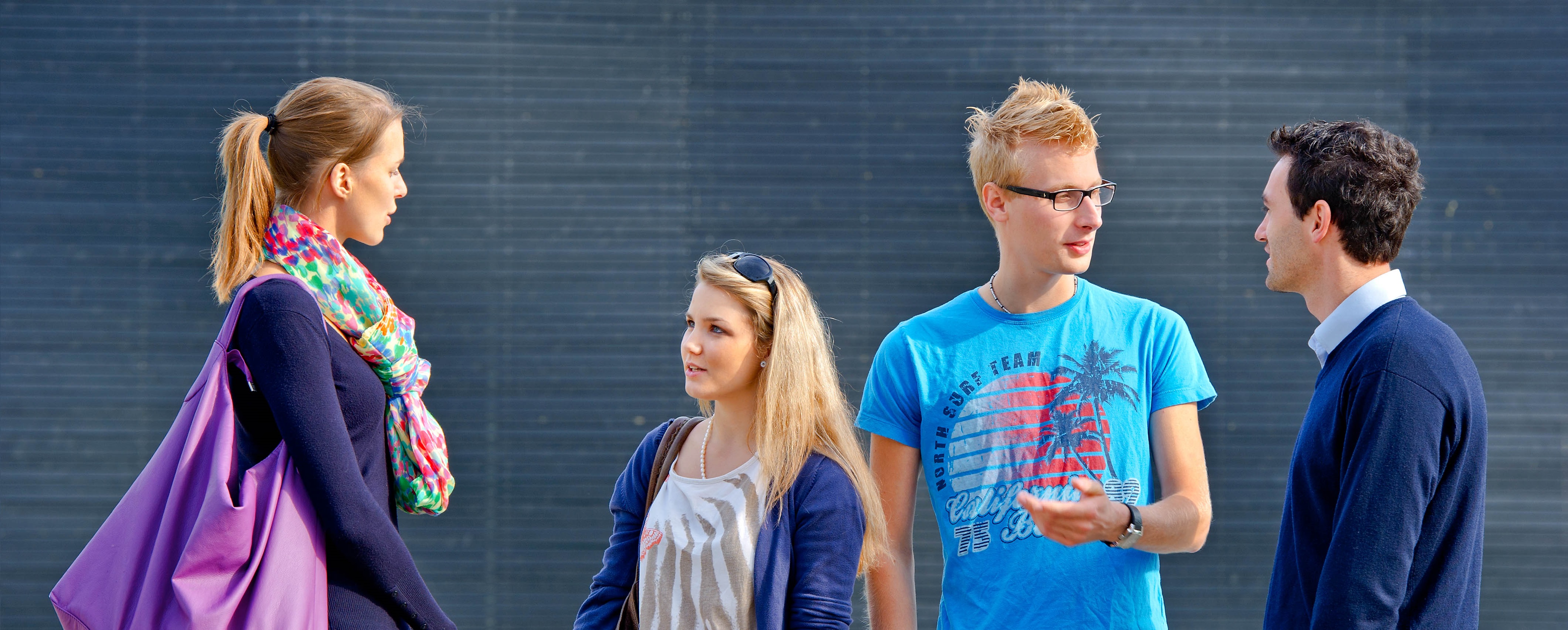 Pre-Study Course: Costs and Payment
The program fee for the Pre-Study Course includes numerous services and activties. Here you can find further information on costs, included services of the program as well as payment terms.
Activities and Services
The program fee for the Pre-Study Course is EUR 1.600. This fee includes many activities and services:
German language course (incl. course book)
workshops
accommodation in a single room in a student dorm for the duration of the program
social program and activities
welcome dinner on the arrival day, farewell lunch on the departure day
Please note: The program fee does not include costs for optional cultural activities nor expenses for daily meals.
Payment
Step – Admission to the program:
Together with your letter of acceptance, we will send you details on the transfer of the program fees to our Bursar's office. This information letter will contain a detailed description how to transfer the money.
Step - Transfer:
Transfer the money according to the information letter to secure your place in the program. Important: Please be sure to include your name and the correct purpose on your transfer.
Step -

Copy of transfer receipt:
Please send us a copy of your transfer receipt before the end of the payment period via email.
Please note that there might be a fee for international transfers charged by your banking institute. Please ask at your local bank about the amount of this remittance fee and pay this fee directly with your bank.
Living in Munich
The TUM Global & Alumni Office provides useful information about living in Munich, including cost of living, legal requirements and important contacts.