Mentoring program
You want to know what to expect during your studies and get an idea of what it's like to study at TUM? Then dive into student life with your mentor right now!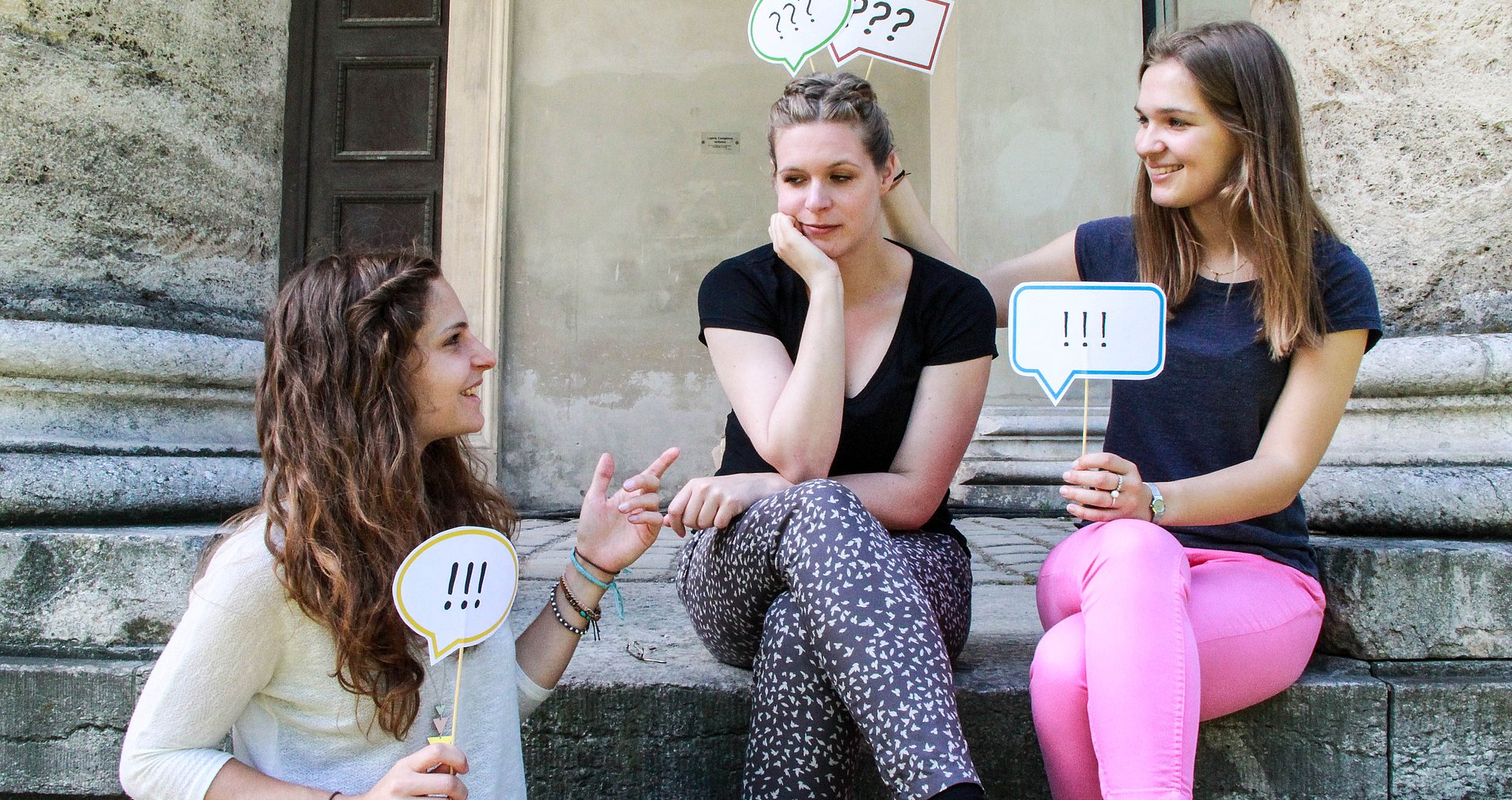 Target group: Prospective students (bachelor), high school students
Location: locations of the TUM and by arrangement
Time: november 2023 to april 2024
Language: German, other languages on request
Registration: required
Many high school graduates decide to study at a university, but often do not have a clear idea of what to expect during their studies. To close this gap, we bring experienced students together with prospective students. Pre-study mentoring is a 1:1 mentoring program lasting approximately six months with the goal of giving you a real insight into student life at TUM.
How does the mentoring program work?
After your successful application and the matching with your mentor, the mentoring phase begins with a joint kick-off event in early November and lasts approximately six months. The exact dates can be found below.
You and your mentor will determine the schedule and frequency of the meetings. And to ensure that this is not forgotten, you also record this in a "contract". How the exchange is to take place can be arranged individually between you.
How can I participate in the mentoring program?
In order to start the mentoring program, you have to apply. In the application form, we also want to know which mentor you can best imagine mentoring with. Therefore, take a look at the profiles of our students who are available as mentors in the current cycle:
Bianca Hofrichter
Master Biochemistry
24 years old
Living in Freising
My hobbies are tennis, skiing and bouldering
By the way, I also speak English and Spanish
Bianca's motto: It's never too late to learn something new. Since I myself come from a non-academic household, I am especially looking forward to prospective students with a similar family background.
Christian Münst
Bachelor Mechanical Engineering
29 years old
Living in Munich
My hobbies are soccer, tennis and skiing.
By the way, I also speak Spanish.
Christian's motto: I came to my mechanical engineering studies via a detour in business studies. Both courses of studies were the right decision in the end to find out that I want to become an engineer and not a manager.Bachelor Maschinenwesen
Felix Hohenadel
Bachelor Information Systems
22 years old
Living in Munich
My hobbies are swimming, sailing and cycling.
Felix' Motto: You didn't come this far to only come this far!
Johanna Esser
Bachelor Information Systems
19 years old
Living in Munich (Oberschleißheim)
My hobbies are skiing, reading and knitting
By the way, I also speak English :)
Johanna's Motto: I am looking forward to sharing my experiences around my studies.
Maximilian Bader
Doctorate in Electrical Engineering and Information Technology
27 years old
Living in Munich
My hobbies are sports (skiing, soccer, jogging, ...), traveling and getting to know foreign cultures.
Maximilian's motto: As much as you try to plan everything perfectly, it usually turns out differently and that doesn't have to be a bad thing.