The Technical University of Munich wants to attract the best talents from all over the world and retain top executives in Germany - with your help. The German National Scholarship gives you as a company, foundation or private individual the opportunity to support particularly talented and committed students.
Starting at 1,800 euros you can take on a one-year scholarship. The German government will double your donation: The scholarship holders will receive a total of 300 euros per month, 150 euros from private sources and 150 euros from the government. With this initiative you support tomorrow's top executives. This is how you invest in Germany's most important resource for the future: highly qualified and high-performing specialists and managers.
Dr. Carsten Intra Personnel Director MAN SE und MAN Truck & Bus
"The German National Scholarship gives MAN the opportunity to take responsibility for the education of particularly motivated students and to open up new perspectives for them. Through financial support, we enable young talents to carry out their studies in a more targeted manner and offer them the opportunity to get to know our company and make contacts in the industry at an early stage"
Maria Thon, CEO BayWa-Foundation
"With the German National Scholarship, the BayWa Foundation, together with the German government, supports tomorrow's top executives. We are thus investing in one of Germany's most important resources for the future: in highly qualified and high-performing specialists and managers. Particularly important to us are the students of the TU Munich in the fields of agriculture and renewable energies."
Dr. Otto Majewski, Member of the Board of Trustees of TUM
"I am convinced by the concept of the German National Scholarship because it creates the basis for a broad-based donation culture with the involvement of private funds. In the interest of the talented and high-performing students of our TU Munich, I wish the programme lasting success with many private supporters."
Companies as a sponsor of the German National Scholarship
ensure the training of highly qualified graduates. Already in the formative phase of their studies, they are partners supporting the coveted high potentials. In view of global competitive pressure, the targeted top-level promotion of young talent is becoming increasingly important. By doing so, you invest in the future of Germany as a business location and at the same time show social commitment.
Our sponsors:
Academic Work • Airbus Defence and Space • Airbus Helicopter Deutschland GmbH • AGCO GmbH • Allianz Deutschland AG • ALTANA AG • BASF SE • Baxter Deutschland GmbH • Bayern LB • BSH Hausgeräte GmbH • ChemDelta Bavaria • Clariant Produkte (Deutschland) GmbH • Deloitte GmbH • Echion Corporate Communication AG • Ed. Züblin AG • ep engineering people • ESG Elektroniksystem- und Logistik-GmbH • Esri Deutschland GmbH • Ferchau Engineering GmbH • Freudenberg Chemical Specialities KG • General Electric Deutschland Holding GmbH • Genius Technologies • Giesecke & Devrient GmbH • IBM Deutschland GmbH • Implenia Hochbau GmbH • Ing.Punkt • Inverso GmbH • Itestra GmbH • Kanzlei Frohwitter • kiddy GmbH • Bauunternehmung KG • Leoni AG • MAN SE • metabion GmbH • MLP Finanzberatung SE • MTU Aero Engines Holding AG • Müller BBM VAS GmbH • MULTIVAC Sepp Haggenmüller GmbH & Co. KG • Nanotec GmbH & Co. KG • Nestlé Deutschland AG • OSRAM Opto Semiconductors GmbH • Private Brauereien Bayern e. V. • Rauscher GmbH • Rheinmetall AG • Robert Bosch GmbH • Roche Diagnostics GmbH • SSF Ingenieure AG • Stadtsparkasse München • Technische Simulation GmbH • Edeltraud Thoma • TIMKEN GmbH • United Internet • valantic • Vinnolit GmbH & Co. KG • Spectrum AG • WACKER Chemie AG • valantic • Webasto Roof & Components SE • WMBL • Wöhr + Bauer GmbH • Zilch + Müller Ingenieure GmbH
Foundation sponsoring the German National Scholarship
are committed to education, our country's most important resource. Education is the decisive lever in securing prosperity and social peace, especially in view of demographic developments. The German National Scholarship supports young talents who not only have exceptional academic achievements but are also willing to accept social responsibility.
Our sponsors:
Adolf-Feizlmayr-Stiftung • Augere Stiftung • BayWa-Stiftung • Bierconvent International e. V. • Bund der Freunde der TU München • Christian Bürkert Stiftung gGmbH • DELO-HEROLD-Stiftung • Evonik-Stiftung • Franz Berberich-Stiftung • Gustav Polensky-Stiftung • Hanns Voith-Stiftung • Heinrich und Lotte Mühlfenzl-Stiftung • Held & Francke Fonds • Hörmann-Stiftung • Hochschulstadt Straubing e.V. • Irene-Stiftung zur Förderung begabter Studenten Karl-Max von Bauernfeind-Verein • Maximilian Glässel-Stiftung • Margarete-Ammon-Stiftung Peter Pribilla-Stiftung • Private Brauereien Bayern e. V. • Regionale Studienförderung Dillingen • Roland und Uta Lacher-Fonds • Roswitha und Herbert Hielscher-Stiftung • Ostbayern-Stiftung • TUM Management Alumni e.V. • Vereinigung zur Förderung der Milchwirtschaftlichen Forschung • Weidinger-Fonds • Weihenstephaner Jubiläums-Stiftung 1905

Private sponsors at the German National Scholarship
enable young people to concentrate fully on their studies. Especially for gifted students from low-income families, this can be decisive. Alumni and friends of the university can give something back from the support they have experienced themselves. In a civil society, they are particularly concerned about the well-being of the next generation.
Our sponsors:
Prof. Dr. Maria Bannert • Dr. Sandra Bogdanovic • Prof. H-J. Bungartz • Prof. Dr. Richard W. Fischer • Prof. Dr. Dr. h.c. mult. Wolfgang A. Herrmann • Senator E.h. Gerhard Hess • Harald Hess • Prof. Dr.-Ing. Hartmut Hoffmann • Prof. Dr. Thomas Hofmann • Dr. Hannemor Keidel • Prof. Dr. Claudia Klüppelberg • Familie Köhler • Dr. Christian Kredler • Dr. Manfred Leder • Prof. Dr.-Ing. Gerhard Müller • Prof. Dr.-Ing. Jörg Ott • Senatorin E.h. Ingeborg Pohl • Prof. Dr.-Ing. Drs. h.c. Gallus Rehm • Prof. Dr. Kristina Reiss • Frau Reul und Herr Ungureanu • Prof. Klaus Richter und Frau • Prof. Dr. Bernhard und Gabriele Rieger • Winfrid Rohaus • Roland und Uta Lacher-Fonds • Michael Scharl • Pascal Stegmann • Edeltraud Thoma • Claus Winkler • Stephan Wolf • Prof. Dr.-Ing. Michael F. Zäh

(former) scholarship holders as sponsors of the German National Scholarship
can give something back to their alma mater by becoming involved as a private person or together with other (former) scholarship holders in the group with a scholarship. "From scholarship holders - for scholarship holders" is our motto, which has become increasingly successful in recent years.
Our sponsors:
Duc Anh • Simons van Endern • Florian Keller • Julia Klüpfel • Bernd Kohler • Ludwig Kraft •Olivia Chia-Leeson • Corinna Lingstädt •Yushan Liu • Patrick Nieves• Joachim Ottinger • Christian Schmied • Steffi Schöppel • Simon Weis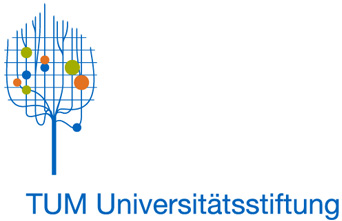 Through the TUM University Foundation, companies and private individuals support education, science and research at the TUM. To the foundation

IKOM - currently the largest career forum in Southern Germany, organised on a voluntary basis by students of the TUM. IKOM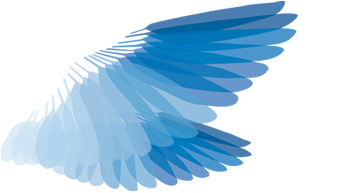 The TUM: Junge Akademie is the support programme of the TUM for its extraordinarily talented and committed students. Junge Akademie

The Bund der Freunde of the TUM has set itself the particular goal of promoting young academic talent. Bund der Freunde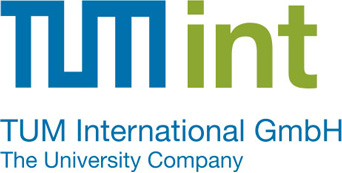 TUM International GmbH is a 100% subsidiary of the Technical University of Munich and acts as an interface to companies. TUMint