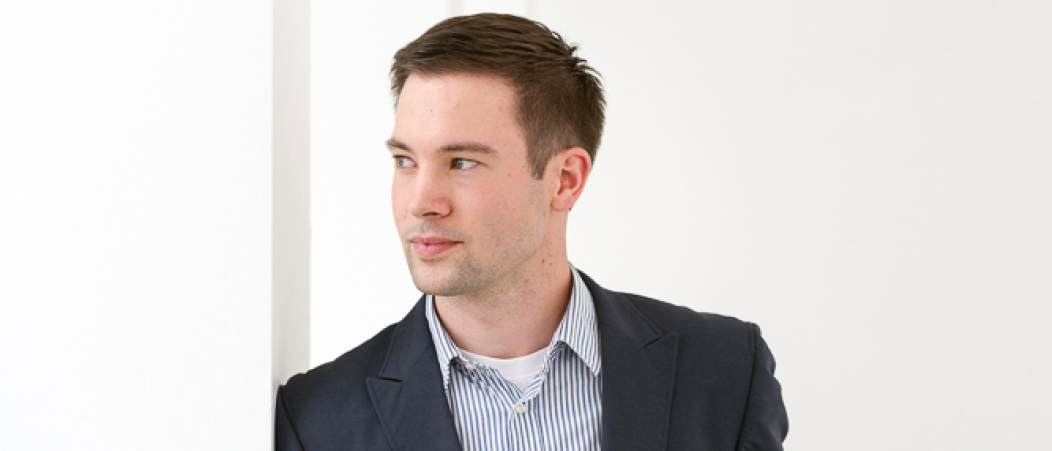 Sebastian Brenninger: Teamwork and challenging responsibilities
Sebastian Brenniger is currently writing his bachelor's thesis for his course in mechanical engineering and management. In this interview, he explains his decision behind choosing this course at the TUM and his work as a volunteer at the university.
Why did you end up choosing to study mechanical engineering and management at the TUM?

I've been fascinated by technology and the economy for a long time, since my school days. Moreover, I regularly read newspapers at school, and I always found the political and economic sections particularly interesting. For this reason, I'm simultaneously studying for a bachelor's degree in technology and management-focused business studies. There are just so many interesting subjects that can't all be covered in just one course. The TUM was by far the most appealing uni for me – thanks to the superb courses on offer and because of the many extra-curricular opportunities that allow me to develop myself further and to take part in voluntary work.

How long have you been involved in voluntary work?

I've always been quite involved – as a school pupil for instance, I was a volunteer firefighter in my hometown. Prior to my studies, I worked as a volunteer for a non-profit organization in the USA, where we constructed and restored hiking trails in national parks. That was a fantastic experience; I learned a great deal and met many fascinating people. For this reason I knew even before I started my course, that I wanted to do something similar at my future university. Thus, I've been involved with IKOM since my first semester at the TUM.

What is IKOM?

IKOM is an association with around 100 members, all of whom study at the TUM and do voluntary work at the club. Every year, we manage three career forums for students at the TUM where companies can introduce themselves: IKOM Bau on the TUM main campus, IKOM Life Science in the Center of Life and Food Sciences Weihenstephan and our biggest event, IKOM at the TUM campus in Garching.

How can companies and students use the IKOM forums?

For one, companies can draw attention to themselves there with a stand, and can enter into dialog with interested students – like at a career's fair. We also organize individual meetings for candidates and company representatives for specific positions. And in cooperation with our partners, we offer a framework program for applicant trainings and podium discussions. Presentations from industry leaders complete our program.

What are your responsibilities at IKOM?

Since July of last year, I lead the corporate relations service at IKOM. Alongside my team, I'm responsible for addressing and liaising with companies. And of course, as with all other team members, I'm involved in the organization of the career forums too.

How can students get involved at IKOM? Can anyone join?

Of course, any TUM student can get involved with IKOM. IKOM is structured like a company – there are three career steps, so to speak. First of all, you're a member of staff – anyone can participate. There are yearly elections for the leadership of individual departments and IKOM's overall management, allowing you to gradually climb the ranks, should you so wish.

Why would you advise your fellow students to volunteer?

I personally really enjoy working in a team and accomplishing something as part of a group. You can put forward your own ideas and implement them yourself – with us, there's always something on the go. You can develop yourself a great deal – for example, as a team leader, you carry responsibilities. You get to know a great many people from all semesters and all fields of study. And thus you can foster a good network of people at the TUM.

Would you advise companies to get involved with the Deutschlandstipendium?

Definitely. It allows you to get in touch with highly motivated students. Companies essentially have similar criteria to the Deutschlandstipendium at the TUM: It's not only good grades that are important, but other factors, such as personal commitment and voluntary work.

What do you think of the Deutschlandstipendium's selection criteria?

I think it's fantastic, that voluntary work is a criterion that influences the section. Thus, commitment is appreciated and encouraged. The support provided through the Deutschlandstipendium is, I think, a great recognition for all volunteer scholars – and a motivation to continue.