Professional Education
Our Professional Education programs combine cutting-edge research from all disciplines of the Technical University of Munich with best-practice from industry.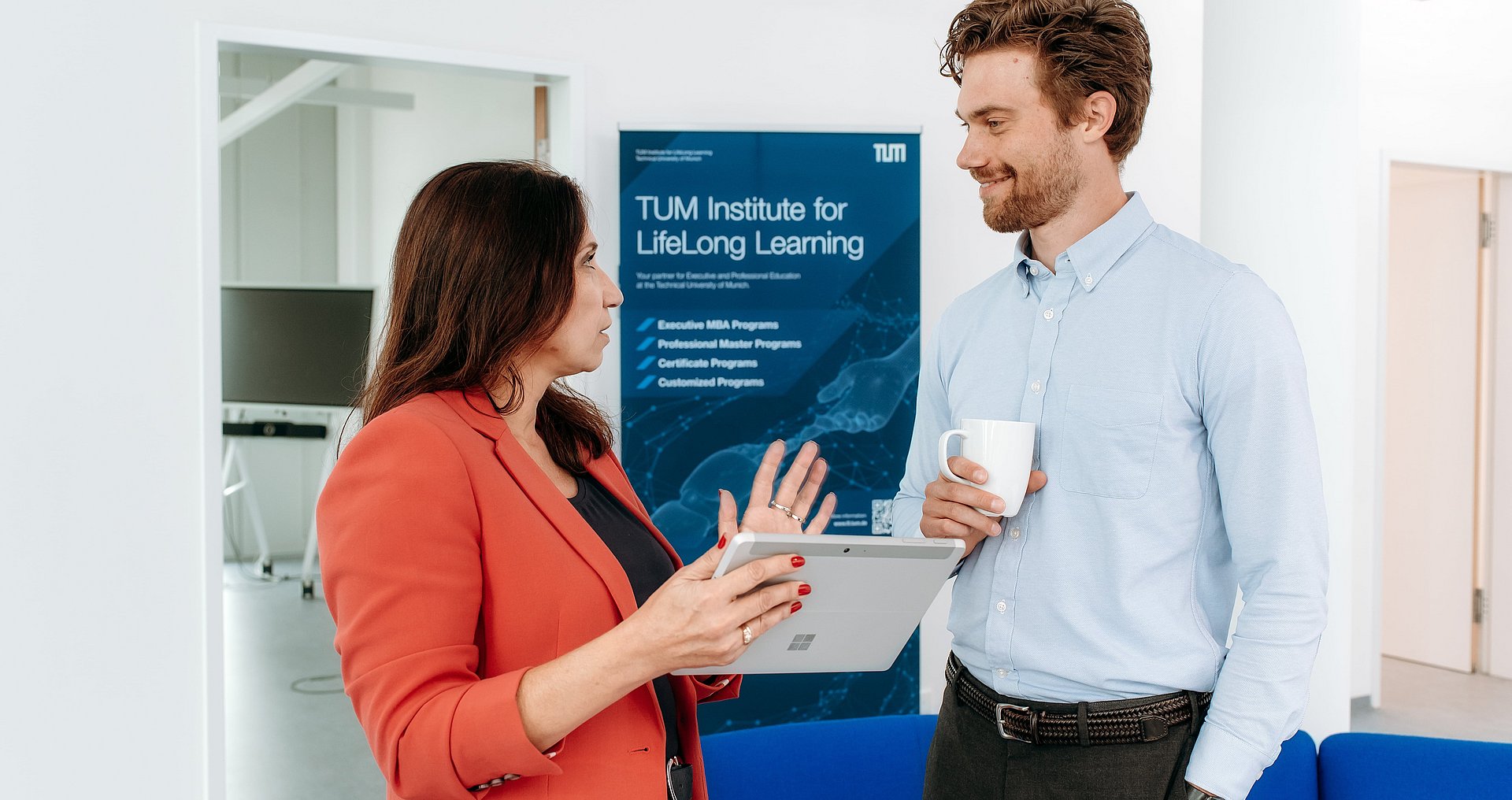 Level up with academic continuing education
Our Professional Education programs offer professionals from all industries the possibility to refresh, deepen or broaden their field of expertise to achieve their career goals. Our portfolio ranges from subject-specific topics in technology, medicine or architecture to interdisciplinary areas such as management, leadership or innovation management. Experienced lecturers combine the latest research findings with practical insights, allowing participants to seamlessly integrate their newly acquired skills into their professional lives. Our flexible program formats include shorter, industry standard certifications as well as full academic master degrees awarded by the Technical University of Munich (M.Sc.) fitting to the needs of professionals.
Do you have any questions about our offers? We would be happy to advise you.
We offer a variety of certificate programs reflecting TUM's wide range of research disciplines. The programs are typically divided into several modules and are offered on campus, purely online or in a blended format. For more information about our complete program portfolio and to find the right program for you, please make use of our Certificate Finder.
Our programs cover areas such as:
Transformation & Sustainability

Innovation, Technology and Entrepreneurship

Life & Natural Sciences

Leadership & Strategy
Professional Master Programs
Upskill with our Professional Master programs and become a driver of innovation. Our English-speaking Professional programs provide participants with the necessary skillset for shaping the future of their industry. Choose between the Master in Management & Innovation and the Master in Vocational Education and Innovation.
Master in Management and Innovation
Training innovation managers of the future - that is the goal of the full-time Master in Management & Innovation (M.Sc.). This program is aimed at bachelor level graduates who have gone on to gain initial professional experience and would like to return to academia to bridge the gap between management and technology. Graduates of this unique program know how to foster innovation in organizations. Participants can complete the program exclusively at TUM or choose between several Double Degree Options in cooperation with HEC Paris (France) or the University of Calgary (Canada).
Master in Vocational Education and Innovation
The professional Master program "Vocational Education and Innovation" is a blended learning course for international professionals in the field of vocational education and training. It is a robust, upskilling graduate degree (M.Sc.) awarded by the Technical University of Munich. Experts from the field of vocational education work closely together and become part of a global network. Graduates will be well-prepared for a wide range of professional contexts, leading transformation and introducing innovation to their respective fields.
This is what our alumni say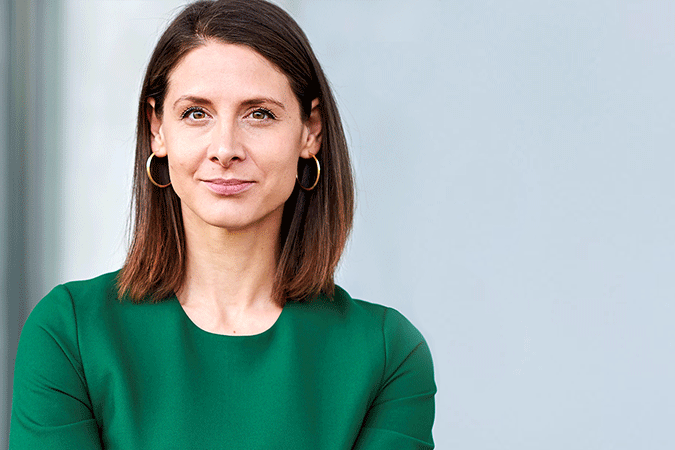 More than the common buzzwords! The certificate program Sustainable Management & Technology provides compact, in-depth knowledge of sustainability management as well as exciting field reports. The development of products that help customers reduce their carbon food print has been driving me professionally for years. This product transformation always involves discussions – and now I feel even better equipped to deal with them.
Managing Director Digital Housing & Ventures, Interhyp AG
By combining different areas of expertise, the certificate program Sustainable Management & Technology provides a broad, integrated and critical perspective on the diverse aspects of sustainability. The exchange with learners from a wide range of industries offered interesting discussions and practical examples. I am now perfectly prepared to initiate improvements in the area of sustainability and to find sustainable solutions for customers.
Global Segment Manager Mold Making & Sustainability Coordinator Industrial Solutions, Wacker Chemie AG