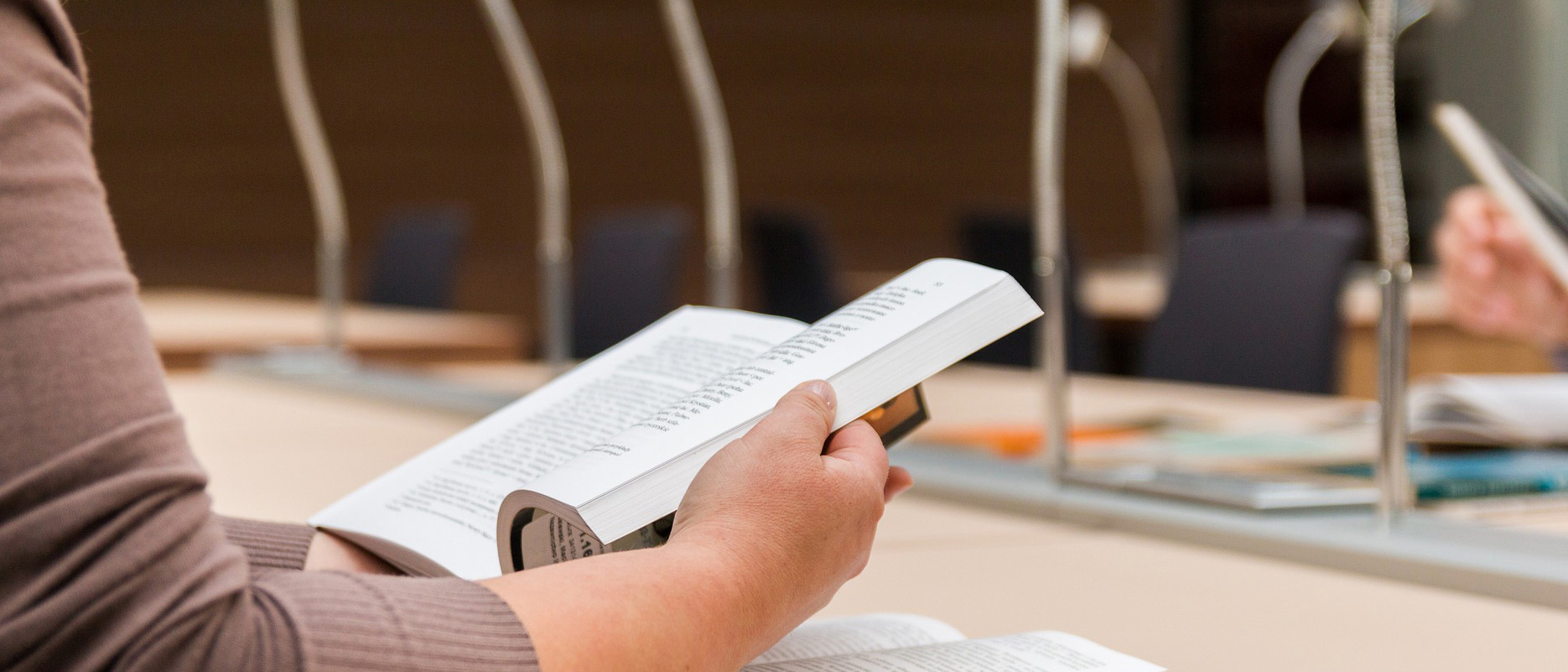 Other scholarships, prizes and competitions
Numerous institutions award scholarships and prizes or hold competitions for students. Here you can find current announcements.
The funding program of the Federal Ministry of Education and Research supports professionals with vocational training and several years of practical experience in their first academic studies . Applications are possible even before the start of studies and until the end of the second semester. A full-time study program is supported with 861 euros per month plus 80 euros book allowance. In addition, there is a care allowance for children under 14 of 150 euros per child. For scholarship holders who study alongside their job, the funding amounts to 2700 euros per calendar year.
Application deadline: 06.06.2022
Here you will find further information (German).
Master's students and graduates of bachelor's programs who would like to study at a U.S. university for one to two semesters as a graduate student in the 2023/24 academic year can apply for a Fulbright Study Scholarship. The scholarship supports studies in the U.S. with up to $34,500.
Applicants must be German citizens, be able to convincingly demonstrate their motivation for studying and cultural exchange in the U.S., be actively involved socially, culturally or politically, and have good to very good academic records as well as a good command of English.
Applications are accepted until Aug. 21, 2022.
For more information on the fellowship and how to apply, please visit www.fulbright.de/programs-for-germans/studierende-und-graduierte/studienstipendien-alle-disziplinen.
The German University Foundation is awarding the Tandem Scholarship for educational advancers.
Students who will begin their studies in the winter semester of 2022/23 and are the first in their family to study, have a Abitur with at least the grade "good" and are engaged in volunteer work can apply for the scholarship. They will be provided with 1:1 mentoring by a university lecturer who is close to their subject and place of study, and two workshops on key skills per year, personal one-on-one coaching sessions with professional coaches during the study period, networking events, specialist events and a study-related drawdown budget, as well as a digital package, will support their study and career success.
Applications are open until September 1, 2022.
All information about the scholarship and the application can be found at www.deutsche-universitaetsstiftung.de/stipendienprogramme/tandem/.
The Heinrich Böll Foundation supports around 1400 students and doctoral candidates of all disciplines and nationalities each year, both in universities and universities of applied sciences in Germany.
Scholarship holders are expected to demonstrate outstanding academic or scientific achievements, social commitment and political interest, as well as an active engagement with the Foundation's core values of ecology and sustainability, democracy and human rights, self-determination and justice.
Applications are generally open March 1 and September 1 of each year.
All information can be found at www.boell.de/en/scholarships.
TUM Asia provides successful applicants with a one-time grant of up to 50% of the tuition fees for one of the following Master's programs: Aerospace Engineering, Green Electronics, Industrial Chemistry, Integrated Circuit Design, and Rail, Transport and Logistics.
Applicants must email TUM Asia Admissions Advisors (events(at)tum-asia.edu.sg) and include this e-flyer, which also provides more detailed information about the TUM Asia Scholarship, to receive a special code. With this code, they can fill out an online application on this website. In doing so, they must also submit an essay of no more than 500 words in which applicants justify why they should receive the TUM Asia Scholarship.
Applications are accepted annually between October 1 and March 31.
The Stahlmann Foundation offers a housing scholarship to students who are younger than 25, have a good command of written and spoken German, have a clear idea of their educational goal, are striving to achieve this goal at a German educational institution, are in some form of need, and are willing to make a commitment to the Foundation.
The scholarship covers the rent for a shared apartment and the guarantee for the rent deposit for the current semester in each case; it is possible to extend the scholarship to a maximum of six semesters in total if studies proceed successfully.
For the application a curriculum vitae in German, a letter of motivation in German, the last certificate of the highest educational qualification, two independent confidential recommendations in German or English with contact information from the home country (in case of Ukrainian applicants also from another country) as well as the admission of a German educational institution are required.
Here you will find further information (German).
In view of the coronavirus pandemic, the Hildegardis Association is launching an emergency aid program for female students who belong to a Christian denomination. The applications for the interest-free loans that the association has been granting since its foundation in 1907 are now being examined and approved in an expedited procedure. The simplified procedure includes a grant of up to €3000.
Applications can be submitted continuously.
With "Böckler-Aktion Bildung", the Hans Böckler Foundation awards scholarships to young people who could not afford to study otherwise. Students who are on their way to obtaining their high school diploma (Abitur) or entrance qualification for university of applied sciences (Fachhochschulreife) can apply. Applications are also open to those who have only recently qualified for university entrance.
Applications can be submitted up to three months before the end of the standard period of study.
With its graduation grant, the E.W.-Kuhlmann-Stiftung supports students who are about to graduate and are dependent on financial support. They can receive an interest-free loan of up to €2000.
Applications can be submitted continuously.