Start-up Meet & Talk
In this series of events organized by TUMentrepreneurship and TUM Mentoring, TUM alumni provide a look behind the scenes of their young companies.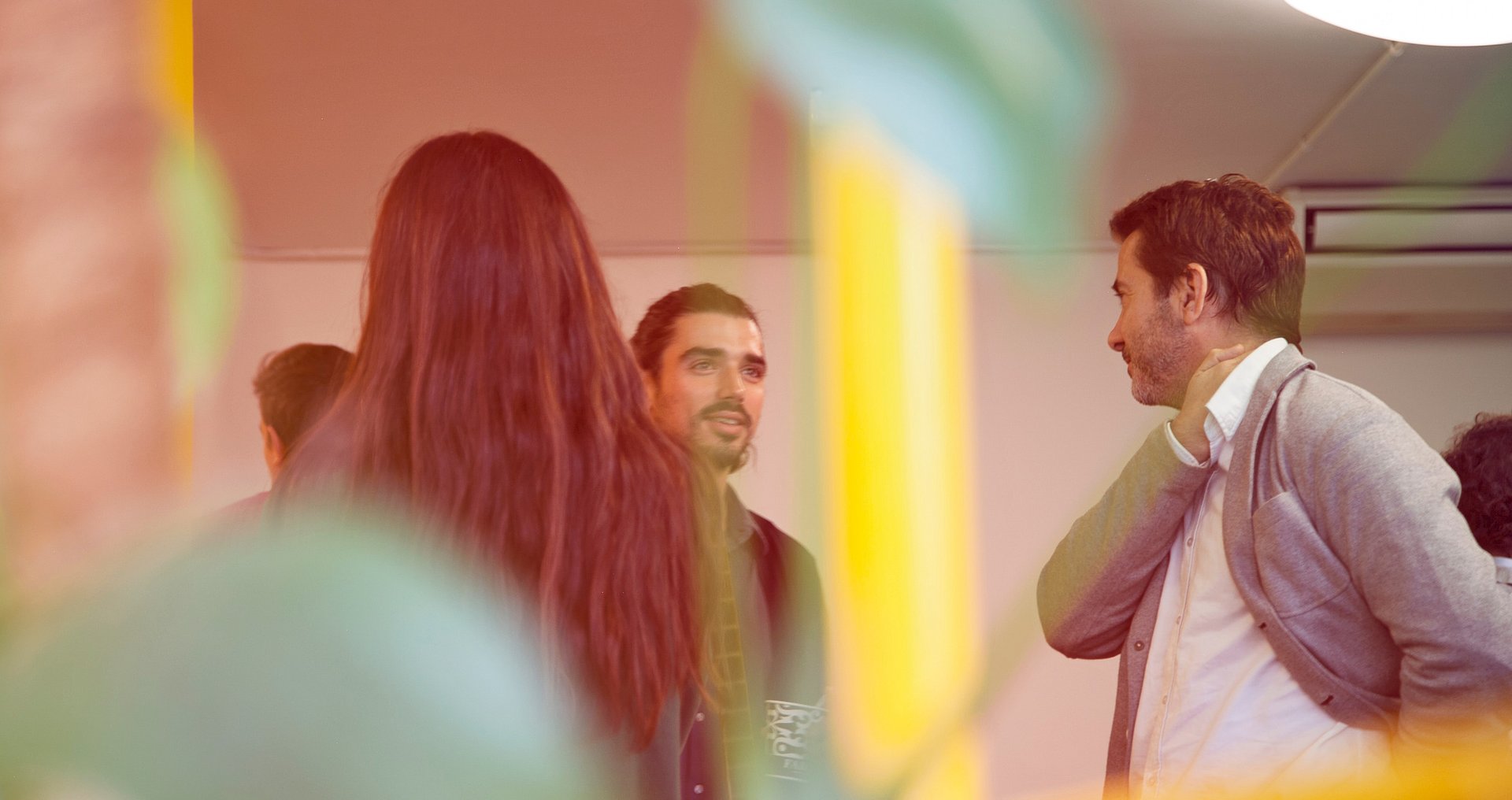 In a relaxed after-work atmosphere, you will gain insights into the beginnings and personal stories of TUM start-ups. Together with the founders, you can openly exchange experiences, stumbling blocks and possible first steps on the topic of founding in a small group. Get a taste of start-up air at the companies on site and let yourself be carried away by the founding spirit of the founding teams.
29.06.2023: Meet & Talk - Insights from Vectoflow
In the next edition of the TUM Start-up Meet & Talk series, we welcome the start-up Vectoflow and its co-founder, CEO and TUM alumna Katharina Kreitz on June 29. Get to know the founder up close and personal as part of the TUM Entrepreneurship Day! This time not on site, but on the TUM campus. This way, you can get a personal insight into the career of the TUM founder and her start-up - and ask her your questions in an informal atmosphere.
Vectoflow GmbH is a young, highly innovative company that manufactures customized flow measurement technology of unprecedented quality, robustness and simultaneously for a wide range of applications. Vectoflow's multi-hole probes and systems reliably measure the static and total pressure, velocity and angle of attack of a flow. They are perfectly matched in shape, size and material to the respective field of application in motor sports, aviation, turbomachinery development and research.
Katharina Kreitz studied mechanical engineering with a focus on aeronautics, gas dynamics and space technology at the Technical University of Munich and subsequently completed an MBA in Paris. In 2014, she founded the start-up Vectoflow with two colleagues. What she always appreciated about her studies was the mix of theoretical knowledge and its practical application. In addition to her start-up, she remains a passionate engineer who enjoys tricky technical solutions.
Would you like to learn more about the founding story of Katharina Kreitz and Vectoflow? Then we look forward to your registration!
At a glance
Date: 06/29/2023, 4:30 - 5:30 p.m.
Location: TUM main campus, more details in the registration confirmation.
Language: the event will be held in English
Participation: only possible with TUM Online ID and prior registration (limited places)
Registration under the following link