Master's Degree Programs at TUM
TUM offers over 100 master's degree programs from a variety of fields. Find out here what master's programs there are and how to apply.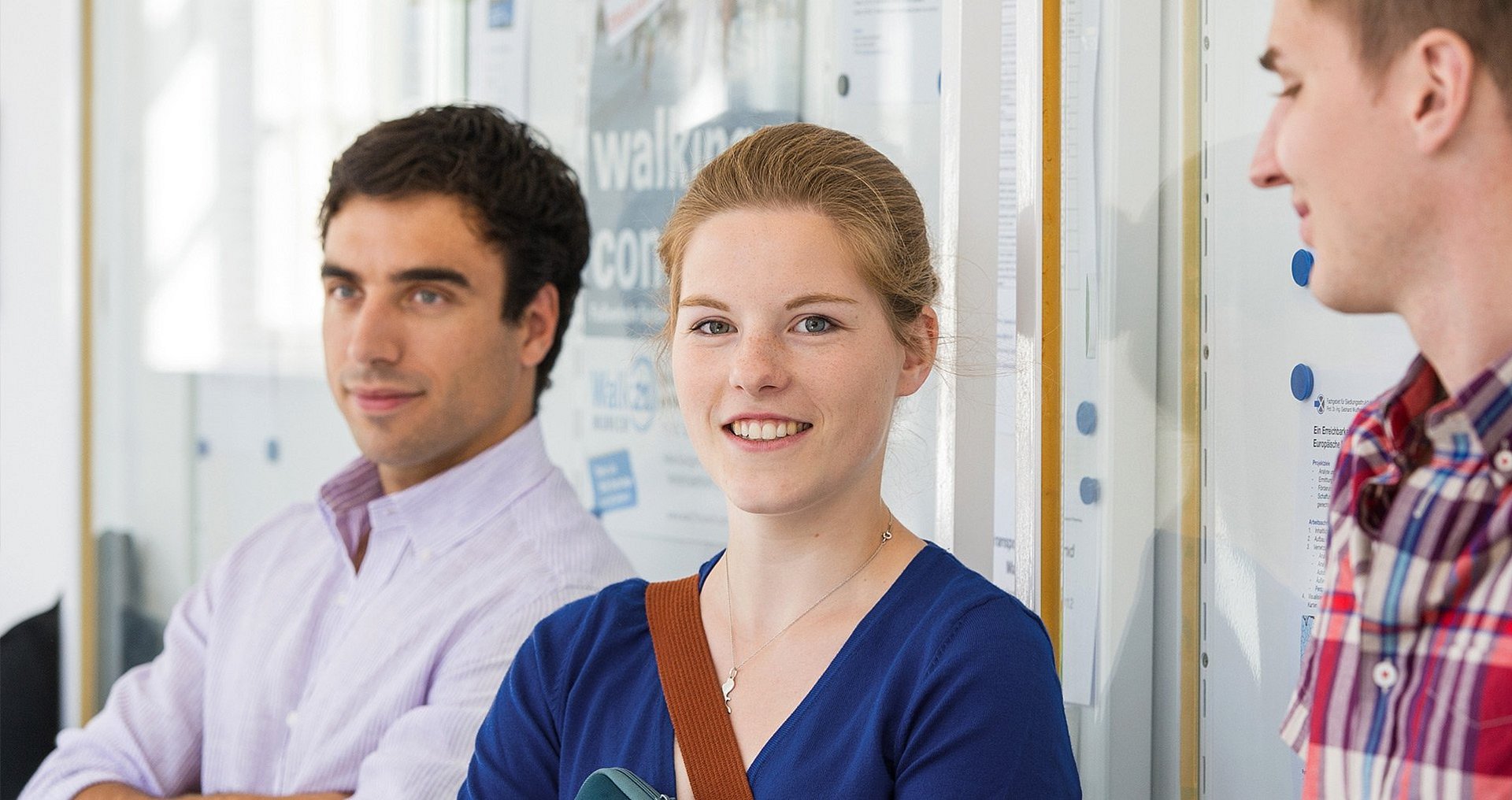 What is a Master's Degree Program?
Master's degree programs are graduate studies. That means, you have to complete an undergraduate degree to qualify, for example a bachelor's degree program.
Depending on the program, TUM awards the following master's degrees: Master of Science (M.Sc.), Master of Arts (M.A.), Master of Business Administration (MBA), Master of Education (M.Ed.) and Master of Science with honors (M.Sc. with honors). As a rule, students with master's degrees are entitled to pursue a doctorate.
If you have completed your studies outside of Germany and would now like to know what options you have with your degree with respect to master's degree programs in germany, the anabin-database can provide orientation.
What Master's Degree Programs are there?
A master's program can build on an undergraduate degree or it can be used to pursue a new field of study. In either case, these are referred to as consecutive master's programs. Other master's programs are particularly aimed at prospective students with professional experience. These are referred to as continuing education master's programs. Contact the Student Advisory Office to learn how the TUM bachelor's programs align with the TUM master's programs or visit Master's Day, which takes place annually.
Consecutive Master's Programs
Consecutive master's programs are often structured on a bachelor's program of the same name. They are designed to deepen and expand the knowledge acquired during the undergraduate program. TUM offers at least one consecutive master's program for each bachelor's program.
Some master's programs are not structured on the basis of specific bachelor's programs. Instead, they can be pursued by students who hold bachelor's degrees from a range of different fields. While these programs require certain fundamental knowledge, this can be acquired through various bachelor's programs.

Example: TUM graduates with a Bachelor's in mechanical engineering can apply for a Master's in aerospace, mechanical engineering or robotics, cognition, intelligence, to name a few.
Continuing Education Master's Programs
As a rule, continuing education master's programs require candidates to have at least one year of work experience. In some cases, the programs may be attended while holding gainful employment. Duration of studies varies accordingly. Special tuition fees also apply.

Example: Students with a Bachelor's or undergraduate degree in electrical engineering and information technology have the option of pursuing continuing education master's programs like an Executive MBA.
TUM also offers double degree programs. Double degree programs give you the opportunity to receive a degree from both TUM and one of its partner universities.
How does Aptitude Assessment work?
Master degree programs are subject to a two-step aptitude assessment procedure. Once an application has been received, the first step involves evaluating the application documents based on a point system. Depending on the number of points accumulated, candidates are then immediately accepted, rejected or invited to a selection interview. Some programs also use a written test instead of the selection interview. Consult the Academic and Examination Regulations of the desired program for further information regarding the required documentation and criteria.
Student Advising and Information Services
+ 49 89 289 22245
studiumspam prevention@tum.de
Please observe the e-mail etiquette.
Personal advising sessions with General Student Advising by appointment
Campus Munich
Arcisstraße 21, Room 0144
80333 München
Monday, 9 a.m. – 12 p.m.
Tuesday, 1 p.m. – 4 p.m.
Wednesday, 9 a.m. – 12 p.m.
Friday, 9 a.m. – 12 p.m.