University of Excellence
Talent. Excellence. Responsibility. Our TUM Agenda 2030 is readying our university for the future and turning it into an innovative force shaping societal change.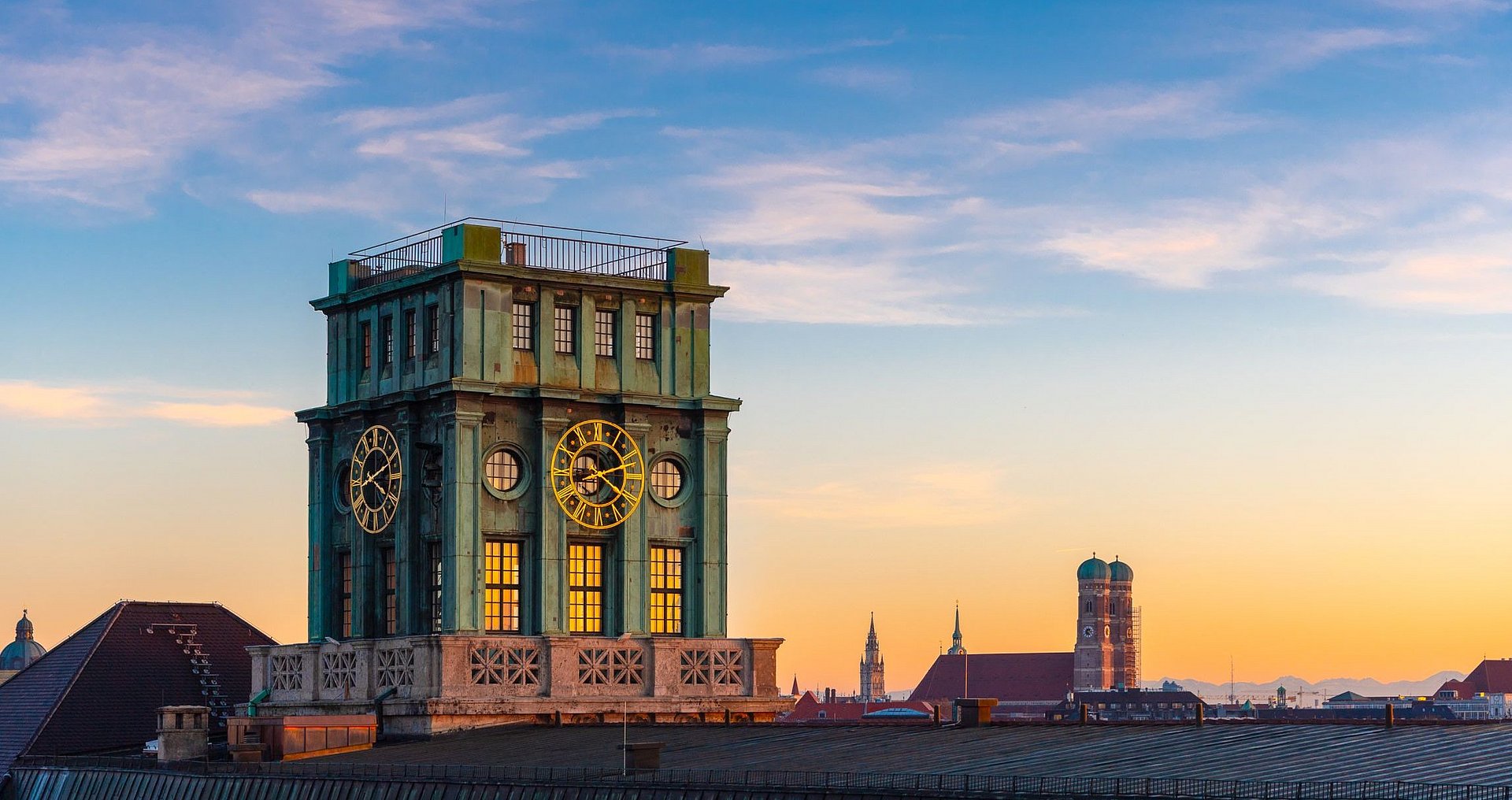 TUM has once again been named a University of Excellence and is thus the only technical university to continuously retain this status since 2006. The title is awarded as a part of the Excellence Strategy of the German federal and state governments, in strategic international support of German cutting-edge research.

We are using this funding to realize the future concept TUM Agenda 2030. We are expanding technically-oriented humanities and social sciences and are reorganizing previous internal structures to be more innovation-oriented: The constraining, discipline-based Faculty structure is being replaced by seven Schools which are linked to one another by integrative research institutes. In the sense of an "open marketplace of knowledge", we support talented individuals in all their diversity, at all levels and across substantive subject boundaries. We work in alliances with international partners to re-orient towards Europe as well as to the southern global hemisphere in order to resolve global challenges.
What is the Excellence Strategy?
With their Excellence Strategy, the federal and state governments have been supporting outstanding scientific achievements, research alliances and enhancing the profile of German universities since 2019. The funding program replaces and refines the Excellence Initiative established in 2006. It consists of two funding lines, the Clusters of Excellence in which universities and research institutes conduct joint research, and the Universities of Excellence whose preeminent position in research is to be extended.

The Excellence Strategy is conducted by the German Research Foundation (DFG) and the German Council of Science and Humanities (WR). Together they manage the selection and regular evaluation of the universities as well as research projects subsidized with this money.
We Research for the Future in Clusters of Excellence
The origins of the universe and of life, sustainable energy supplies, quantum technologies and systems neurology: Our university conducts research on these topics with international partners in the four Clusters of Excellence Origins, e-Conversion, MCQST and SyNergy.
Successes as a University of Excellence since 2006
The TUM Institute for Advanced Study has grown to become an international marketplace of knowledge. It has been a core element in TUM's Future Agenda since 2006.
Fellowships: Approximately 200 excellent scientists have visited TUM-IAS as Fellows since 2007; they make up a lively global network for cutting-edge research.
High Risk – High Gain: The Fellows team up with leading-edge TUM scientists in interdisciplinary focus groups to explore the emerging research fields of the future.
Diversity of Thought: In the exploration of new solution spaces TUM-IAS unites internationally renowned researchers and connects Munich with the world, talented young individuals with renowned leading scientists and the academic sector with business.
Freedom for Ideas: During their multi-year residence the Fellows are released from many responsibilities of the conventional everyday university life so that they can concentrate completely on their research.
Knowledge Transfer: TUM-IAS promotes scientific dialog between disciplines, nations and societies.
Since 2010 the TUM Graduate School, a central institution for the over 9,000 doctoral candidates at TUM, has stood for the targeted education of young scientific researchers. Under the auspices of the TUM-GS, the various Graduate Centers consolidate initiatives for supporting doctoral candidates under the highest international standards. This framework is the foundation the highest scientific performance and prepares doctoral candidates optimally for careers in science and industry. The TUM-GS model for success has evolved from the International Graduate School of Science and Engineering (IGSSE), which has been a part of the Excellence Strategy for many years.

This unique doctoral program model combines the following:
Excellence in Research: Individual research at the professorship or faculty remains the core element of the doctoral program.
Subject-Specific Qualification: Numerous opportunities for subject-specific qualification ideally complement and reinforce independent scientific work.
Interdisciplinary Qualification: The comprehensive interdisciplinary course program gives talented young scientists the best possible preparation for professional challenges during and after the doctoral program.
International Experience: A diverse range of programs and funding possibilities facilitate international and cross-cultural collaboration in the early phases of research and promote the establishment of personal and institutional networks.
Career Advice: The TUM-GS offers custom-tailored counseling services providing optimum preparation for careers in science, industry and other fields.
In 2012 the TUM Faculty Tenure Track appointment and career system launched a paradigm shift in the appointment systems at German universities. This first real German Tenure Track system has made the TUM professorial teaching staff younger, more female and more international.
Consistent Career System: Within six years young scientists with excellent performance can advance from a temporary Assistant Professorship (W2) to a permanent Associate Professorship (W3) and then move on to a Full Professorship (W3+). This model was unique in Germany at the time of its introduction in 2012.
Early Independence: Assistant Professors are independent and develop their own research and teaching profiles from the very beginning. Assistant professors and all other professors are treated equally.
Transparent Advancement Criteria: Excellent specialized performance in research and teaching is the sole and decisive criterion for advancement. TUM evaluates performance according to transparent and internationally established criteria.
Family-Oriented: Career and planning a family are easy to accommodate thanks to part-time professorships, parental leave semesters and Dual Career services.
Successful Program: By the end of 2022 TUM had appointed a total of 168 Tenure Track professors, several of them jointly with the Max Planck Society (MPG@TUM Program).
TUM integrative research institutes consolidate intellectual and financial resources on an interdisciplinary basis and apply them to mission-driven transdisciplinary research focus areas with future potential.
The Munich Center for Technology in Society (MCTS, 2012): The MCTS is an effective platform which connects technological sciences and their advances to societal issues, achieved through close collaboration between scientists from the social sciences and humanities with their counterparts from the natural sciences and technological sciences. In the School transformation of 2021 MCTS was advantageously moved to the Department of Science, Technology and Society at the new TUM School of Social Sciences and Technology.
The Munich Institute of BioMedical Engineering (MIBE, 2015): Successor to the previous Munich School of BioEngineering (MSB), at the MIBE scientists from medicine, natural sciences and engineering sciences work on methods for prevention, diagnosis and treatment of illnesses. Their activities range from investigation of fundamental scientific principles to their application in medical devices, medications and computer programs.
The Munich Institute of Integrated Materials, Energy and Process Engineering (MEP, 2022): Formerly part of the Munich School of Engineering (MSE, 2010), the MEP consolidates expertise in the fields of 4D materials and additive manufacturing technologies as well as biological production processes and process technologies and supports sustainable process design by integrating expertise on carbon-neutral energy systems.
The Munich Institute for Robotics and Machine Intelligence (MIRMI, 2018): The MIRMI integrates leading-edge science in the field complexes of Artificial Intelligence, perception and robotics in a transdisciplinary approach, oriented towards the key issues of the future of mobility, work, health and environment.
The Munich Design Institute (MDI, 2022): Currently under construction, the MDI links innovation-oriented practical design with TUM's scientific excellence. It works across boundaries in disciplines, in thought and in working cultures to generate a transdisciplinary cross-sectional impact on design with a focus on sustainable, human-centric innovations.
The Munich Data Science Institute (MDSI, 2023): The MDSI pools the strengths of TUM in data sciences, machine learning and artificial intelligence (AI), from basic research to interdisciplinary applications. It will also teach data skills to master's students, researchers and professionals.
TUM Straubing Campus for Biotechnology and Sustainability (2017): An interdisciplinary focus on renewable resources, biotechnology and bioeconomy gives the TUM Straubing site a uniquely qualifying feature in research and teaching.
It can be taken for granted that scientific progress occurs internationally. It is just as much a matter of course for TUM to work to attract talented individuals from around the world, strategically expanding its international presence and global reputation.
International Talents: TUM actively searches for world-class talents to study or begin a research career at TUM. The program with which TUM invites talented postdoctoral students to Munich, even offering the best among them a research grant, is unique around the world.
Strategic Partnerships: TUM networks with leading universities, companies and funding organizations around the world, for example as a founding member of the EuroTech Universities Alliance, in the Global Alliance of Technological Universities and in Flagship partnerships. As members of the "TUM Asia Faculty", TUM professors regularly teach and conduct research in Singapore.
Global Presence: TUM initiates research and economic partnerships and exchange of scientists and students from all over the world, with liaison offices in Brussels, Mumbai, Beijing, San Francisco, São Paulo and Singapore.
Host to the World: TUM connects its researchers with the brightest minds around the world and brings them to Munich, for example with its visiting professor program and Fellowships at the TUM Institute for Advanced Study (TUM-IAS).
Thinking and acting entrepreneurially also means appreciating, promoting and leveraging the gifts of talented individuals. The diversity of TUM's talents guarantees the high research performance and competitive strength of the entire university. Important steps up to now have been:
As an entrepreneurial university TUM supports its members on the way to the highest possible academic achievements. The services offered include:
Acquiring Externally Funded Projects: Advice and support in submitting funding requests
Publication: Advice and financial support for publication in peer review journals
Putting Technologies on the Market: Whether patents, licenses or your own company
Founding Start-Ups: Active support from the first idea to the corporate growth phase
Building Partnerships with industrial partners and research institutions worldwide
Continuing Education: Structured additional qualification of employees
Communication: Conveying your own research findings to the public
Accommodating Family and Career: Advice and support from the family service as well as our own nursery schools and kindergartens