Languages and Intercultural Services
Keen to prepare for a period abroad, brush up on your language skills or learn more about international cooperation? You have a wide choice of options at TUM and various partner institutions. Find an overview here.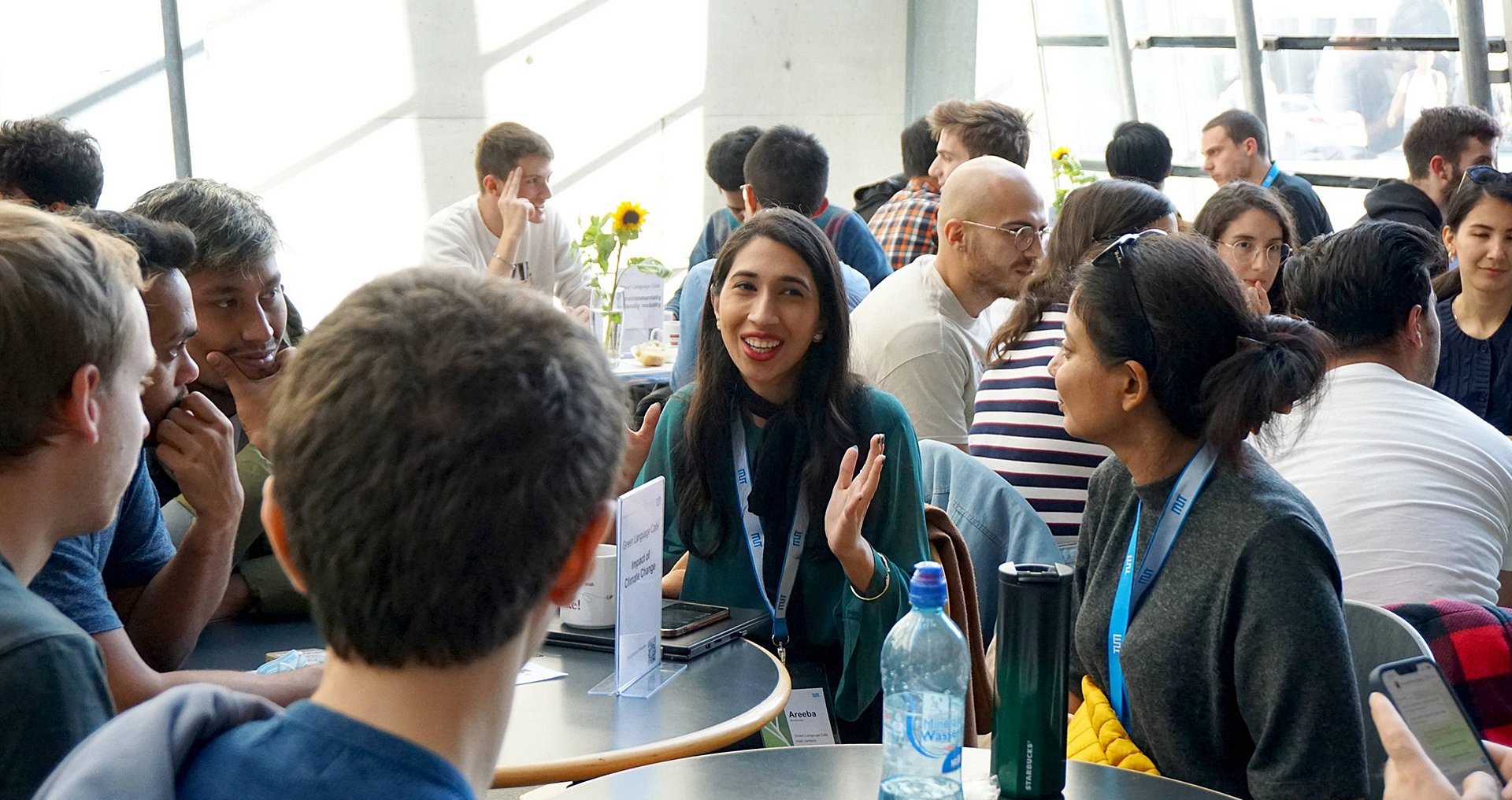 Language courses:

17 languages, editorial advice, Academic English Cluster, intercultural communication and much more: Click here for an overview of Language Center services.
TUMi Language Café:

Fancy the opportunity to practice your foreign language in a relaxed atmosphere and get to know students from all over the world? Then why not drop in to the Language Café? You can find all information in the TUMi app.
TUMtandem:

Are you looking for a partner to practice communication skills in your foreign language? The Language Center organizes mentored tandem partners.
German hub:

The Protestant Student Society of Ludwig Maximilian University in Munich organizes a German hub – a regular get-together to practice speaking German with language exercises.
Student Advising and Information Services
+ 49 89 289 22245
studiumspam prevention@tum.de
Please observe the e-mail etiquette.
Personal advising sessions with General Student Advising by appointment
Campus Munich
Arcisstraße 21, Room 0144
80333 München
Monday, 9 a.m. – 12 p.m.
Wednesday, 9 a.m. – 12 p.m.
Friday, 9 a.m. – 12 p.m.