A vibrant community
Our university brings together people from diverse cultures, fields of study and generations. This community thrives on contact and interaction: we inspire one another, provide mutual support and keep challenging each other to do better.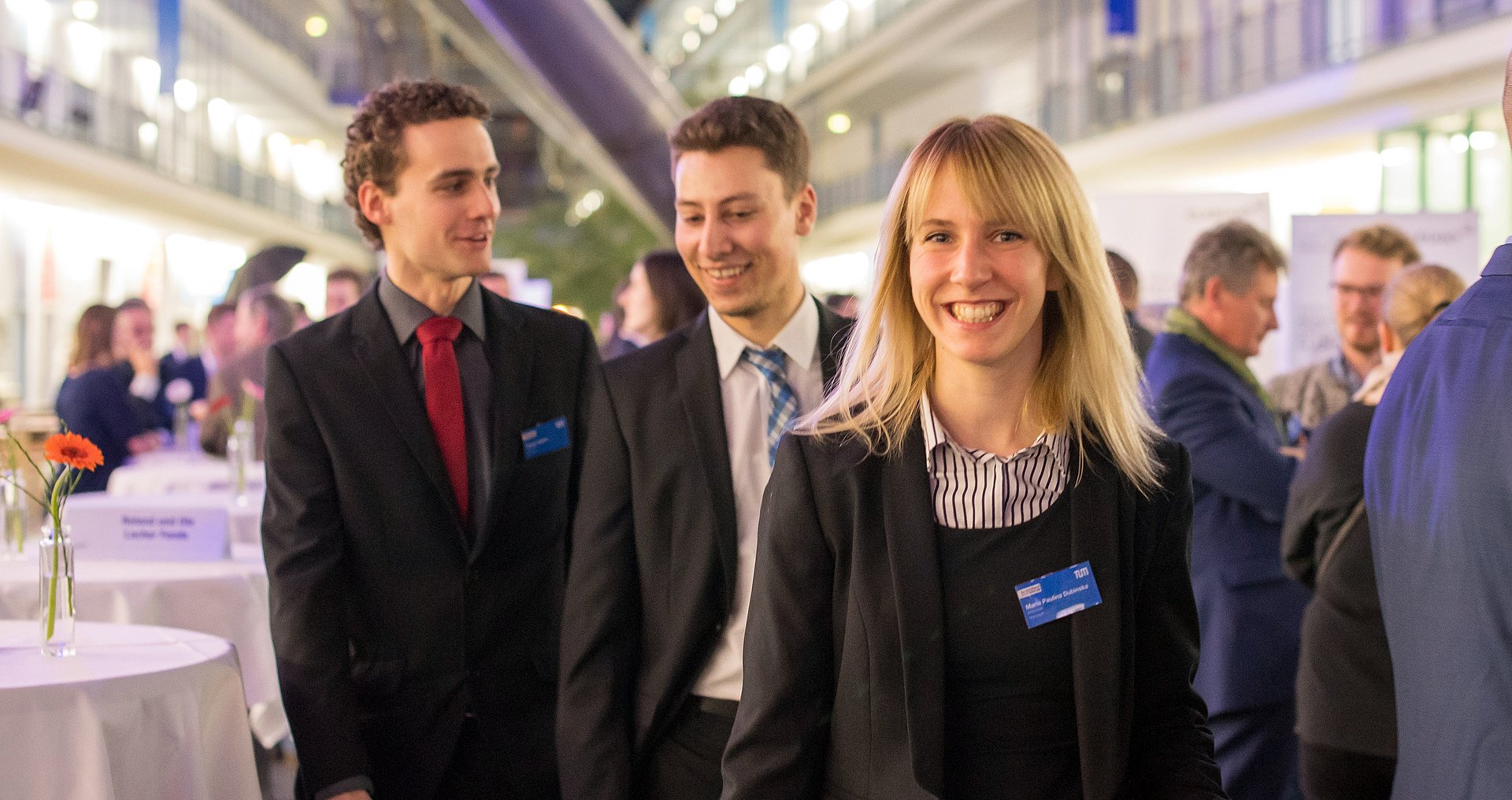 Annual Academic Celebration
Dies Academicus on December 1
Staff, students, alumni and friends: A day for the whole university community!
Ideas for tomorrow: Students make impressive contributions to TUM and to the future of humanity, society and the environment.
Concerts, cinemas and exhibitions: Our vibrant cultural life brings people together across academic departments and generations.
Our podcast: "We are TUM"
Inspiring research, insights into the TUM university experience and the people behind the stories: the "We are TUM" podcast presents unexpected and fascinating aspects of life at TUM.
Keep fit and healthy – with the biggest university sports program in Germany and an extensive range of activities to maintain physical and mental health.
With scholarships, fellowships, integration programs and other offerings, we are helping students and researchers affected by the war. Anyone who needs help or wants to help will find an overview of all the programs and offers on this page.

More
Share experiences – pass on knowledge