During your Studies
Information and services for students: From study rooms to exams, re-enrollment and leave of absence to finding housing and employment.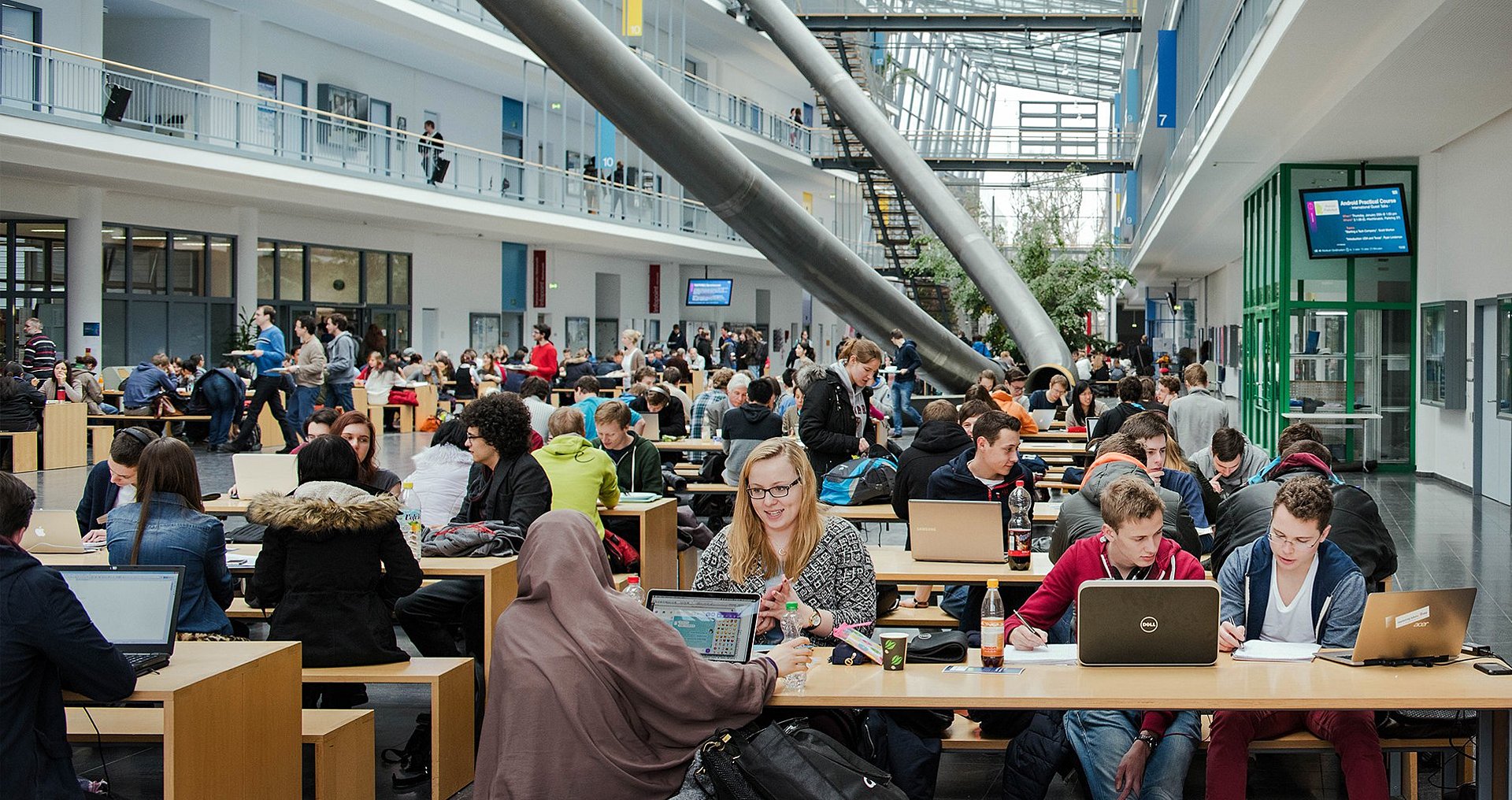 You are interested in studying at TUM or have received your admission? Here you will find all information and offers for prospective and first-year students.
You need advice in your studies, help with health problems or are looking for a mentor? Here you will find various counseling, support and funding services.
You have questions about the organization of your studies? Here you will find all information on the legal framework, deadlines, student fees payment, leave of absence, recognition of credits, and more.
Do you have a suggestion on how we can further improve studying and teaching at TUM? Here you will find idea competitions and feedback opportunities for students.
You need space to learn or support with exam preparation? Here you will find study areas as well as advice and coaching on all aspects of learning and study skills.
You are looking for accommodation or want a new job? Here you will find all the information and offers related to finding accommodation and starting your career.
Student Advising and Information Services
+ 49 89 289 22245
studiumspam prevention@tum.de
Please note: On October 10, 2023, the Student Information will not be available by phone.
Please observe the e-mail etiquette.
Personal advising sessions with General Student Advising by appointment
Campus Munich
Arcisstraße 21, Room 0144
80333 München
Monday, 9 a.m. – 12 p.m.
Wednesday, 9 a.m. – 12 p.m.
Friday, 9 a.m. – 12 p.m.
Departmental Student Advising
Our newsletter for students with important dates and info, interviews and stories from the campus: TUMstudinews
We appreciate your wishes, suggestions and criticism! Write an e-mail to feedback(at)tum.de.