For our employees: We provide further qualifications!
At the Institute for LifeLong Learning we promote the talents of our employees. We prepare them for new activities in research and teaching, science and innovation management in order to adapt and thrive in a rapidly changing working world.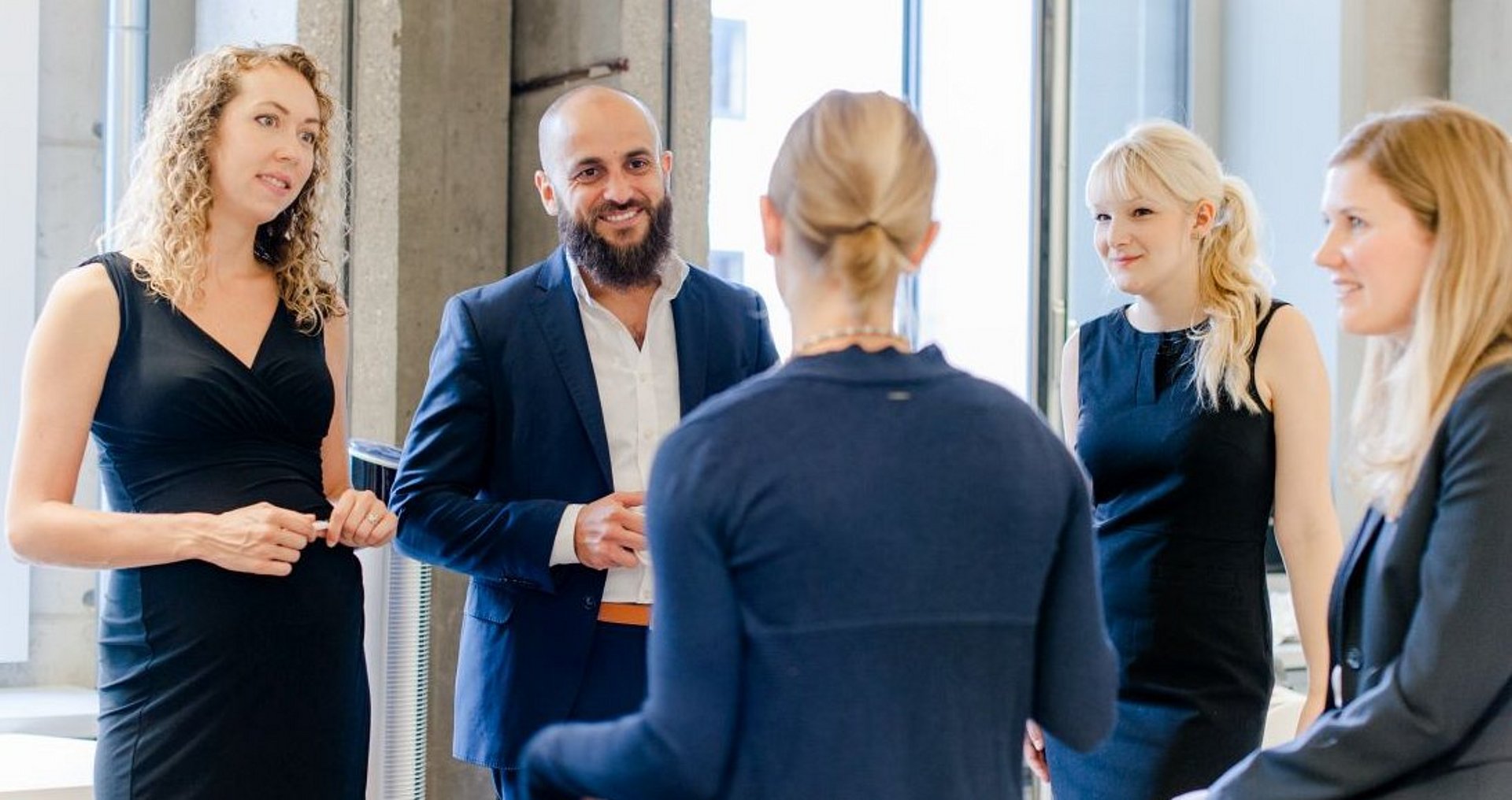 The TUM Institute for LifeLong Learning promotes the continuing education of all TUM employees in a systematic, scientifically sound and impact-oriented manner by...
offering effective and demand-oriented continuing education programs that both maintain and increase professional competence.
promoting a positive learning attitude and strengthening self-learning competencies so that employees can proactively shape their own personal and professional development.
providing access to digital technologies for contemporary learning that allows teachers to facilitate sustainable learning with modern tools and techniques.
promoting responsible leadership that focuses on personal and professional development as well as performance and excellence.
creating a vibrant learning community at TUM whee we learn with, and from, each other and develop together in a dialogue between research and practice.
We provide impulses and give the opportunity for you to bring your experience, so that you can maximize your potential within the work environment in a meaningful way. We want to enrich your work and that of the entire TUM community.
We regularly share news and current offers in the institute's newsletters. Please subscribe here.
TUM Institute for LifeLong Learning
Any questions about our offers? We would be happy to advise you.
Our offers for employees of TUM
With a wide range of offers, the TUM Institute for LifeLong Learning wants you to prepare responsible in more effectively overcoming the current and future challenges of your work. At the same time, we are here to proactively support you in initiating your own learning and development when faced with new tasks and challenges.
Adressed to …
scientific staff and science managers
What we offer:
Do you want to prepare yourself for a career in research management, teaching development, science management, start-up consulting or technology management? Are you looking to qualify yourself for further roles both inside and outside of TUM? Our CareerDesign Program offers you the chance to shape your career path, in one of five exciting directions. Take control of your professional future!
Adressed to …
science managers and executives in science management
What we offer:
The TUM-wide Community of Practice offers science managers an exclusive platform for further qualification, exchange, and networking: generate new ideas in exchange and discussion with your peers, create synergies at TUM, and jointly establish best practices in science management.
Adressed to …
professors
What we offer:
Faculty@TUM is the evidence-based, customized continuing education program for professors at TUM. Benefit from the latest research results in the field of leadership and professionalize your leadership and management skills – under the motto "Leading Knowledge Creation".
Adressed to …
all scientific and non-scientific employees of TUM
What we offer:
Do you want to perceive and shape your everyday working life as inspiring, safe and fulfilling? Our programs offer a wide range of areas for you to pursue. Learn to deal calmly with change, understand the key to successful communication, or get to grips with the intricacies of personnel and labor law. At TUM horizons we offer all TUM employees the chance to build their competence and satisfaction at work.
Adressed to …
Tenure Track Professors
What we offer:
The TUM Tenure Track Academy brings together selected training and coaching offers for our Tenure Track Professors in order to support them in their development in a demand-oriented and targeted way. The TUM Institute for LifeLong Learning also co-hosts the Tenure Track Days: A series of events organized to assist TUM tenure track professors in their networking.
TUM ProLehre
Media and Didactics
Adressed to …
lecturers of TUM, including (contract) lecturers and physicians with teaching responsibilities.
What we offer:
Improve the quality of your teaching. This program combines findings from teaching and learning research with the experience of our university lecturers. The program also looks to shine a light on the various design possibilities made realizable by Educational Technologies and digitization.
Further offers for TUM employees