TUM Center for Culture and Arts
We are creating a diverse cultural program for the university community – to discover hidden talents, broaden horizons, and to gain inspiration for new ways of thinking and working – with the offerings of the TUM Center for Culture and Arts.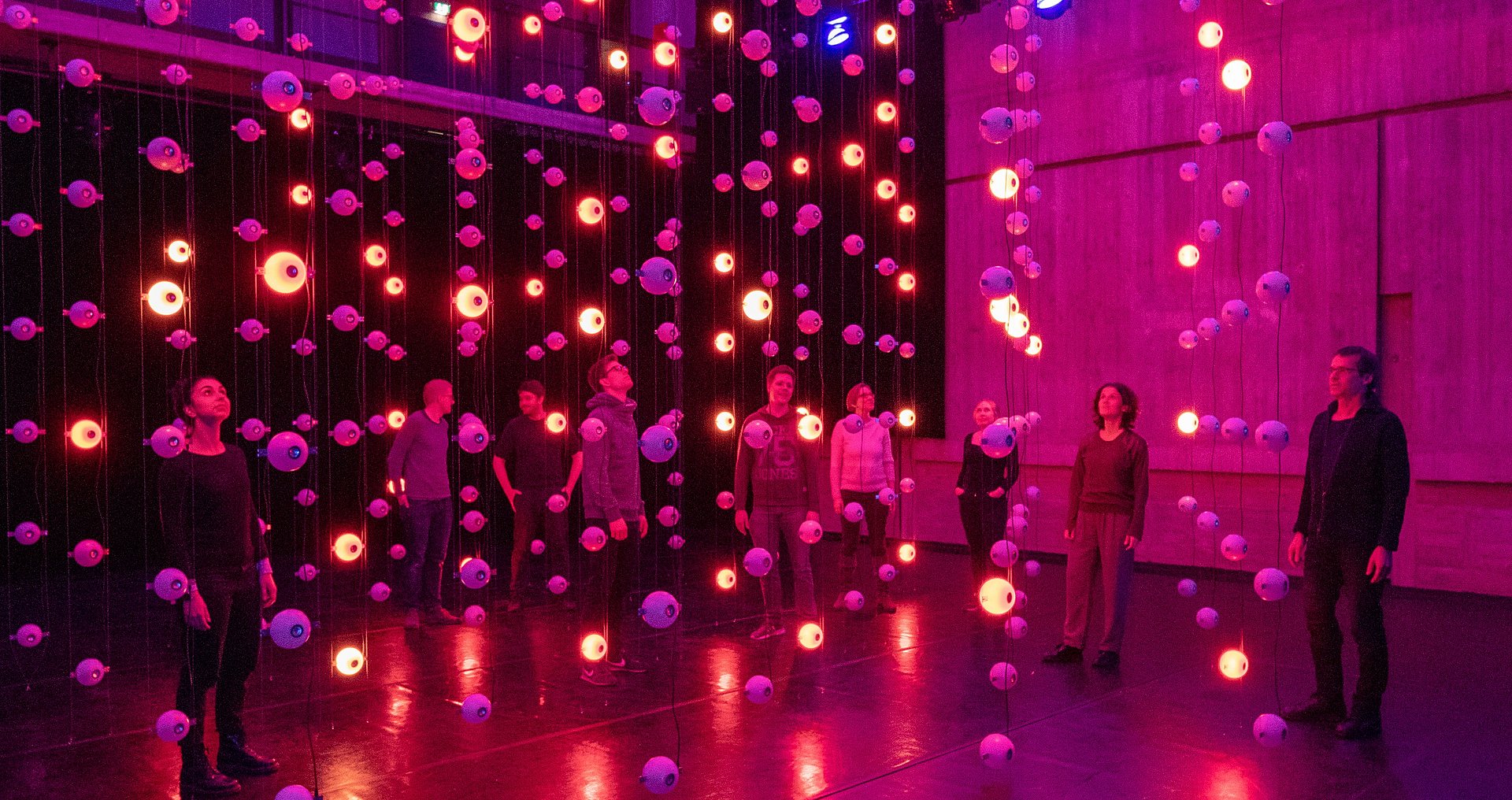 Music, literature, fine arts, performing arts or digital arts: With wide-ranging programs, we forge ties to innovation and technology, politics, history and society. All members of the TUM community − and friends of TUM − are invited to take part: expand your horizons and embrace new ways of thinking.
Exhibition with an inspiring supporting program
Nobel Heroes: Encounters with Nobel Laureates and their stories
We are celebrating the founding of the Center for Culture and Arts with the photo exhibition "Nobel Heroes". Since 2000, photographer Peter Badge has been portraying all living Nobel Laureates in a joint project with the Lindau Nobel Laureate Meetings Foundation. Now the exhibition is coming to TUM, providing insights into and encounters with the people who "brought the greatest benefit to mankind", as Alfred Nobel put it in his will.
12/11/2023 at the Audimax
Opening ceremony: Register now
Join the opening ceremony for the "Nobel Heroes" exhibition to gain further fascinating insights into the lives of Nobel Laureates. On December 11 at 6 pm, our guest on the Audimax stage will be Louis J. Ignarro, who won the Nobel Prize for Medicine in 1998, together with Jürgen Kluge from the Lindau Nobel Laureate Meetings Foundation. Ignarro is one of the people Peter Badge had the opportunity to meet during his long-term photo project.
Exclusive view of the front/backstage
TUM goes Münchner Kammerspiele
Welcome! The Münchner Kammerspiele open their doors to connect with TUM students: During the 2023/24 season, we invite students to six productions on the big stage (Schauspielhaus) with an exclusive supporting programm for the discounted price of €5 per night. Employees of TUM are very welcome to join the supporting programm! All performances have English surtitles. The offer is part of the cultural partnership "Art meets Technology" with the Kammerspiele.
Next show
Monday, 11.12.2023 – WoW – World on Wirecard. A contemporary dystopian financial thriller
Tickets: 5€ for students. Supporting program: tba
Further productions
Cultural partnership with the Kammerspiele
Art meets Technology
Look forward to experimental projects and events, just like in-depth discussions of an introductions into current theatre productions. Together with the Munich Kammerspiele theater, link science and art in creative and often surprising ways, opening up new insights into technological developments through artistic reflections. This means not only sharing scientific knowledge, but also expanding the understanding of society in the world of research. Further exciting projects soon:
Habibi Kiosk – MK Projects Theaterlabor Neuperlach – MK Projects MK: Mitmachen
Winter semester 23/24
Courses for students
Seminars, creativity labs and excursions: Here students discover their creative and cultural curiosity, and gain credits for their degree while exploring less familiar fields of knowledge. This offer is part of the general skills teaching program "Science ⋈ Technology ⋈ Society (Kontextlehre WTG)".
Enrolment and available places in TUMonline
Sorted by start date:
Enrolment and available places in TUMonline
Sorted by start date:
Enrolment and available places in TUMonline
Sorted by start date: