For school groups
You want to get to know the TUM better with your school group as part of the study orientation? Whether at your school or at one of our locations – we are happy to support you!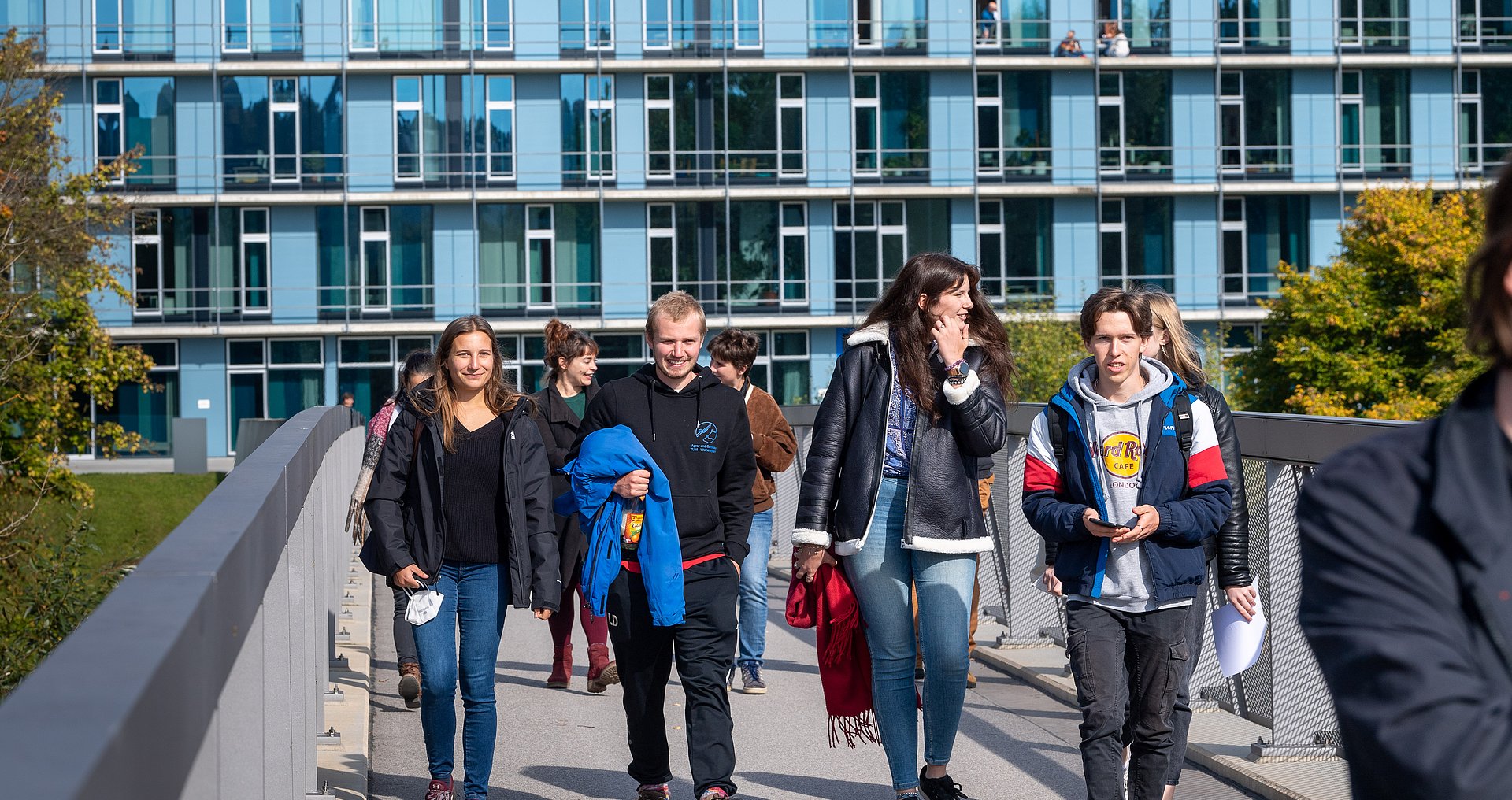 You want to get a taste of university with your school group? When planning your trip, please take note of the following information:
In general, our programs are suitable for students in grades 10 and up.
The group size should not exceed 20 students, accompanied by at least one teacher (please, no complete grades!).
Please make your request at least 8 weeks in advance.
You can find our offers for school groups under "offers at a glance".
For your request please use our contact form for teachers.
We exclusively conduct individual, non-commercial excursions for school groups. They should have a technical reference to STEM and/or serve the study orientation.
You would like to invite us to your school, e.g. to present the study opportunities at TUM? Please note the following:
Depending on our capacities, a presence visit at your school is possible (Munich and surrounding area). We would also be happy to visit your classroom virtually.
Advice from our side: Experience has shown that it is more exciting for the students if they can get to know the campus instead of listening to a lecture in the classroom. That's why we usually recommend a campus visit.
Do you have questions about what TUM has to offer? Get in touch with us via the contact form for teachers!
Here you will find various offers from which you can choose - according to the interests of your students. Since the individual departments of the TUM are located at different campuses, the offers for school groups differ depending on the location. Learn more about our locations here!
At the main campus in Munich, there is the opportunity for school groups to discover the campus together with TUM students.
Maximum group size: 20 | Duration: approx. 1 hour
How do you manage not to drill past each other in a tunnel project? How is Mars mapped? How fast is the Arctic getting smaller? These and other questions are answered by geodesy, the science of surveying. By visiting the Department of Geodesy, students can gain insight into the wide-ranging studies and interesting tasks of a surveyor.
For more information about offerings or ideas for events, visit the Chair of Geodesy page.
MakerSpace is the prototype working space of UnternehmerTUM, one of the largest startup centers in Europe. MakerSpace offers on a total of 3000 m² (location Garching Forschungszentrum since 2015 + location Munich Kreativquartier Munich Urban Colab since 2021) various tools and machines for 3D printing, laser processing, wood, metal, electronics, textile, as well as possibilities to create 2D and 3D designs (CAD).
Please click on the German website of this page for detailed information.
In order to gain a first insight into the study program, selected lectures can also be attended by school groups after prior registration. Please indicate your interest in the contact form.
Maximum group size: upon request | Duration: approx. 1.5 hrs.
Bachelor? Credits? Modules? In a lecture lasting about one hour, we will introduce you to the TU Munich and studying at the TUM, starting with the locations, TUM Schools, general data, the bachelor and master system, to the courses of study and how to apply to study at the TUM. If possible, students will be included in our presentation.
Maximum group size: depending on room availability | Duration: approx. 1 hr.