Campus Singapore
We offer an excellent education in engineering and sciences at the technology hub of Singapore, and conduct research with international partners on technologies for a sustainable future.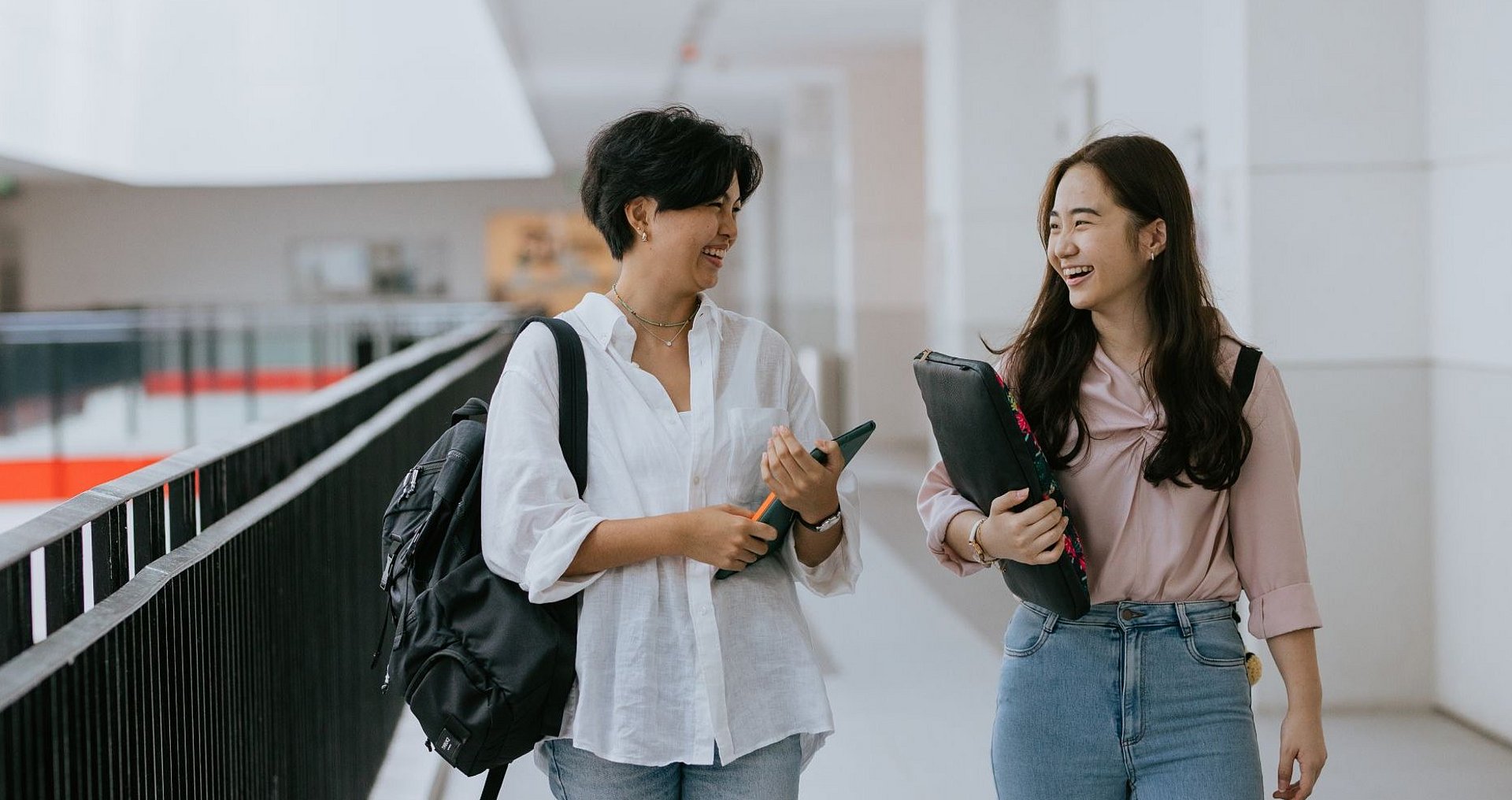 The establishment of the first offshore campus of a German university in 2002 paved the way for our international reputation: TUM Asia – our teaching campus in Singapore. Many of the now more than 2,300 highly qualified graduates are now working in leading research institutions and companies around the world.
Since 2010, we have also been researching solutions for a sustainable future together with top international universities, local institutions and industry partners from the region on the TUMCREATE research platform. This program is part of the Singapore Campus for Research Excellence and Technological Enterprise (CREATE). More than 1,000 publications to date and 70 Ph.D. candidates who have qualified for careers in academia and industry reflect the institution's high quality research output and scientific impact.
TUM Asia
Study TUM programs in Singapore
Our teaching campus TUM Asia brings TUM's excellent engineering education to Singapore – offering a very special combination of "German academic excellence with Asian relevance". We cooperate with the best universities in Singapore and also offer pure TUM degrees. Study programs currently include 2 undergraduate and 5 graduate degrees as well as continuing education opportunities for professionals and executives from the corporate sector. We are constantly adapting the curriculum to meet the needs and unique characteristics of the region.
Students receive a fully-fledged TUM degree. Professors from TUM regularly travel to Singapore to teach the ca. 600 students on site, all professors being members of the TUM Asia faculty.
TUMorrow: What our graduates have to say (Youtube, 3:17 Min.)
TUMCREATE
Research on technologies for a sustainable future
Spanning topics of urban mobility, food science and technology, biomedical technology and preventive healthcare, and solutions for a carbon-neutral megacity: TUMCREATE develops technologies for a sustainable future, partnering with the world's leading universities, local institutions and industry partners from the region.
More than 50 international researchers appreciate the unique community where multidisciplinary exchanges and opportunities are fostered, contributing to a sustainable future in the vibrant Southeast-Asian megacity.
Going to Singapore: Offers for members of TUM
TUM ForTe – Office for Research and Innovation
Simon Ottersbach
Program-Manager TUM Asia / TUMCREATE
Arcisstr. 21
80333 München
+49 89 289 25735
ottersbachspam prevention@zv.tum.de
TUM ForTe coordinates all TUM activities related to TUM Asia and TUMCREATE, and is the first point of contact for all questions on these topics.
German Institute of Science & Technology –
TUM Asia Pte Ltd
SIT@SP Building
510 Dover Road #05-01
Singapore 139660
tum-asia.edu.sg/