Sports and Health
The well-being of our students and employees is very important to us. That is why we want to promote your mental and physical health with sports classes and counseling services.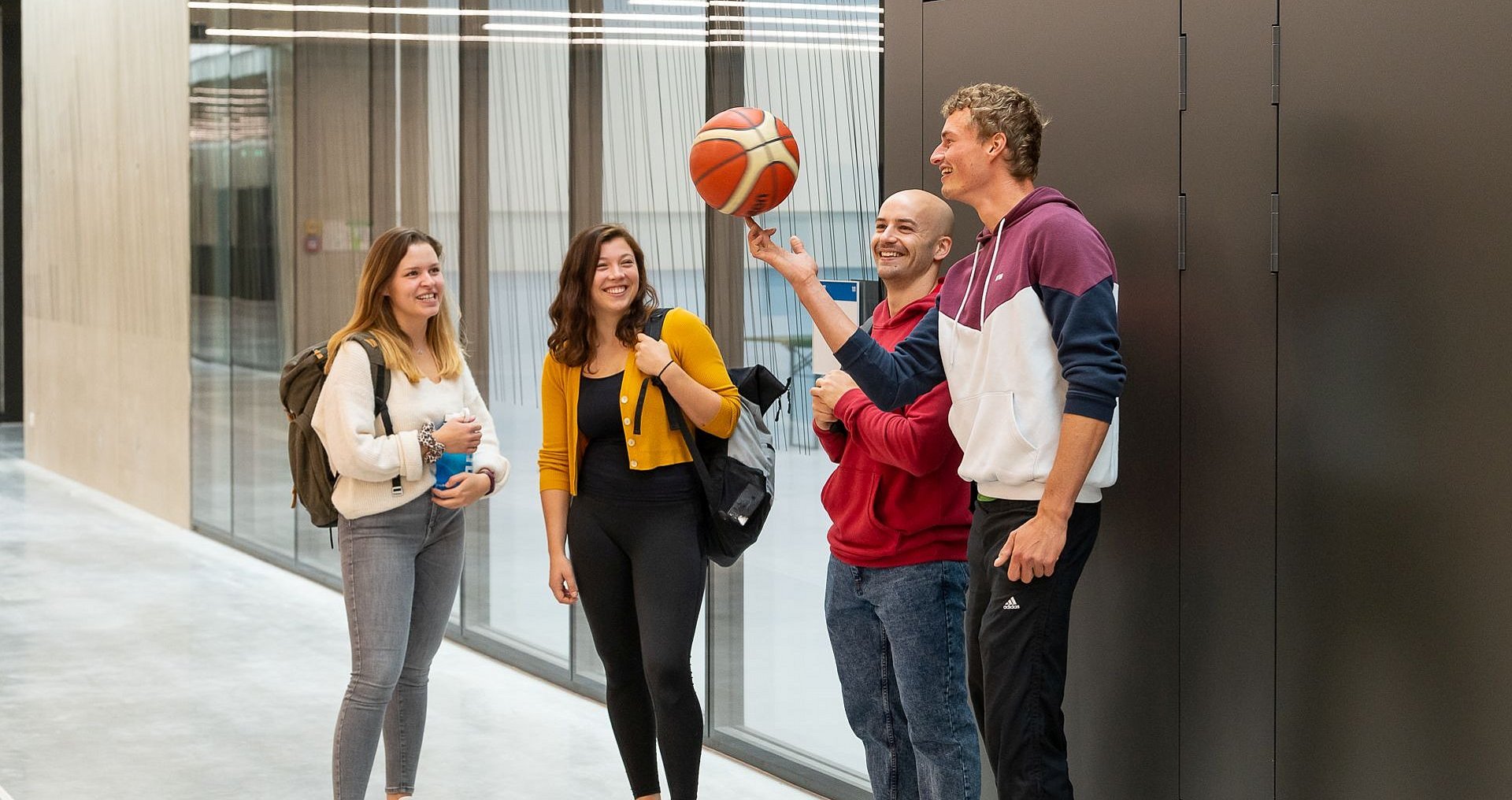 Yoga, climbing, beach volleyball and more: TUM students and employees have access to the most extensive university sports program in Germany. No matter if you enjoy exercising for fun or do competitive sports in international competitions: sports bring people together – from a wide range of disciplines and across generations.
Every year the TUM Campus Run takes place on the Garching campus with more than 1,000 participants – along with the #virtualTUMrun with many participants worldwide.
Healthy throughout your studies
You cannot take an exam due to illness? You are looking for support for barrier-free studies? You are feeling overwhelmed and need support?
We offer a wide variety of courses and counseling services to our employees – because your physical and mental well-being is very important to us.
Workplace health promotion TUMgesund
From options for exercise, healthy diets and relaxation to lecture series and advice on occupational safety and health to support for medical or psychosocial problems – our health management system is there for you!

Get to know TUMgesund
Digital exercise program Bewegte Pause
TUMgesund, in collaboration with the Prevention Center, offers all TUM employees a digital exercise program that includes a variety of workplace exercises to counteract basic physical problems.
Working with disabilities or chronic illnesses
We actively encourage the employment of disabled persons and support them in their working life. Various services at TUM and outside of TUM offer counseling and support with issues and problems concerning working with a disability or chronic illness.
TUM horizons offers courses on resilience and mindfulness in in the workplace and everyday life, impulses and spaces of experience to become aware of your self-image and attitude, guided mindfulness exercises and meditations. Learn more about TUM horizons services.
TUM horizons (in German)