Student Information
You are interested in studying at TUM, have questions regarding your current studies or would like to schedule a personal appointment with our team at student advising? Then contact us via mail or phone.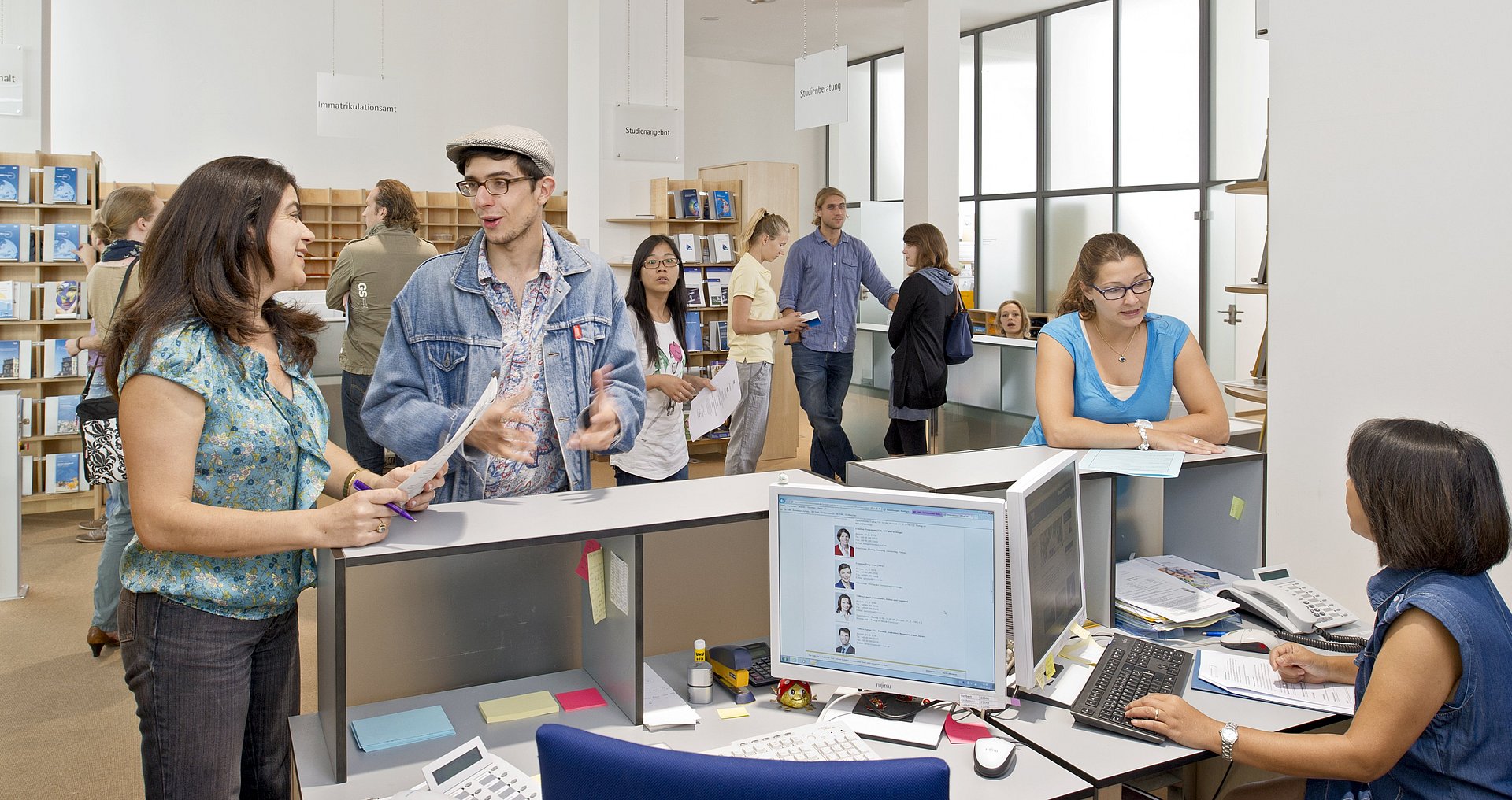 Current Information – Energy Saving and COVID-19
Saving energy in the winter semester 2022/23
The Technical University of Munich will remain open in the winter semester 2022/23. There are no plans to switch to online formats to save energy costs. Lecture halls, study rooms, laboratories and our other infrastructure will remain open. Please help us conserve energy in your daily life on campus.
COVID-19 in the winter semester 2022/23
There are currently no restrictions in university operations. We recommend wearing an FFP2 mask indoors if the minimum distance of 1.5m cannot be maintained.
Overview of energy-saving measures and recommendations for COVID-19 (as of 15.10.2022, PDF, 1MB)
We can only answer questions regarding current applications or personal data if you state your personal applicant or enrollment number. If you visit us at the service desk, please be sure to bring a valid ID.
Visit our Service Desk at the Munich Campus.
Please note: Only card payments are possible at the Service Desk.
You have a idea on how to improve TUM even further? We are always open for praise, criticism and constructive suggestions.
Please make use of our form. Our feedback management is designed to handle proposals aimed at shaping the ongoing process of developing and improving our university.
Student Advising and Information Services
+ 49 89 289 22245
studiumspam prevention@tum.de
Please observe the e-mail etiquette.
Personal advising sessions with General Student Advising by appointment.