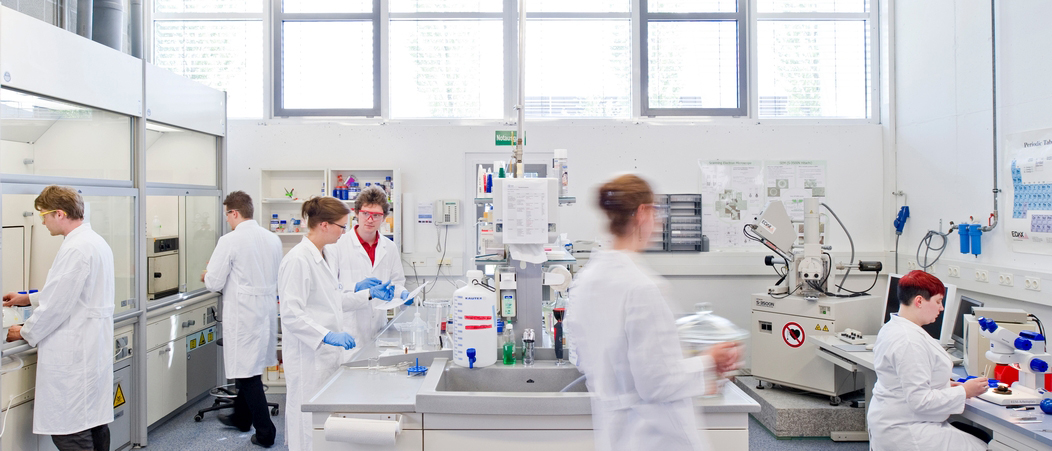 Research projects
The Technical University of Munich (TUM) is involved in numerous national, European and international research projects – including several German Research Foundation collaborative research initiatives and projects funded by generous ERC grants.
Explaining the impact of extreme weather events on our ecosystems, the effects of chronic inflammation on bowel cancer and self-organization in living cells. These are just some of the TUM research projects benefitting from generous ERC grantst. ERC - European Research Council
Humans can use a map to find their way around a city without a problem – but what about a robot? We still have a long way to go before robots can read maps but Prof. Martin Buss is working towards this goal as part of the "IURO" (Interactive Urban Robot) project, just one of many EU research initiatives coordinated by TUM. EU Projects
How do plants regulate their fruit yield? How can cancer treatment be optimized for individual patients? TUM has the lead role in these and other (transregional) Collaborative Research Centers.
Electric taxis for mobility in the tropics: The TUM CREATE research campus in Singapore is looking at ways to reduce CO2 emissions in tropical megacities in the long term. Its solution: electric taxis. Most private automobiles in Singapore spend little time on the roads. Taxis, on the other hand, are often shared by two or three drivers. Taxis also consume around 14 percent of all fuel in Singapore. TUM Create