Training for Teaching
You want to know how to best evaluate your course? Do you have questions about the use of E-teaching tools? At TUM there are various offers on all topics related to studying and teaching.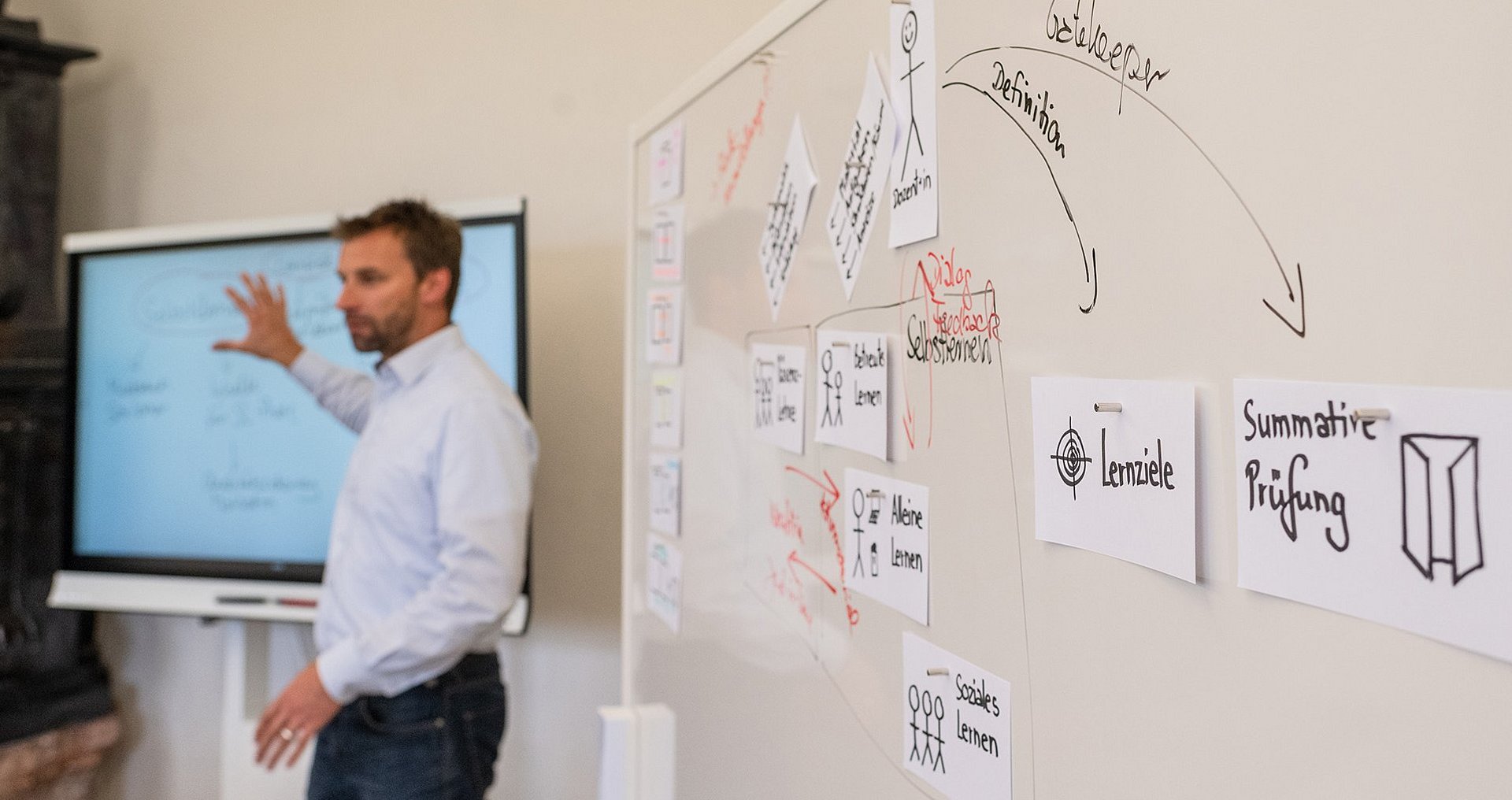 Advice on Didactics and Teaching
The team of ProLehre | Media and Didactics advises and supports you personally in all questions concerning university didactics. Here you will find advice on your teaching portfolio and the certification of your teaching commitment, we will support you in the planning of your courses, help you revise a course, coach you in important lectures or visit you in your course (with video feedback if desired).
At ProLehre you will also find support in matters of e-learning and on the question of how e-learning elements can be embedded in teaching in a conceptually and didactically meaningful way. If you have questions about Moodle or lecture recordings, you can find information about the corresponding offers from ProLehre | Media and Didactics.
Advice on Quality Management
The team of Studies and Teaching – Quality Management supports you in all questions concerning quality management. They cover the entire life cycle of degree programs: from the introduction of new degree programs and the operation of degree programs to their evaluation and further development.
If you are planning a new degree program or want to change a statute, you will find all the information you need on the page "Designing Degree Programs".
For evaluation purposes, the schools have access to the web-based tool EvaSys, which is particularly suitable for standardized course evaluations of varying scope. Detailed information on the topic of evaluation can be found here.
With the Certificate for Teaching in Higher Education of the Bavarian Universities you can document your further education in higher education didactics effectively in your CV and thus increase your chances in applications or in appointment procedures - this is already required in some habilitation regulations and appointment procedures.
At ProLehre, you can acquire the Certificate for Teaching in Higher Education of the Bavarian Universities in two orientations:
Both certificates exist on the foundation level (60 study units), advanced level (120 study units) and specialization level (200 study units).
Detailed informationen on the certificate program can be found on the ProLehre website.
Contact Quality Management