FRM II research group develops new processing method for image data
Revolution in imaging with neutrons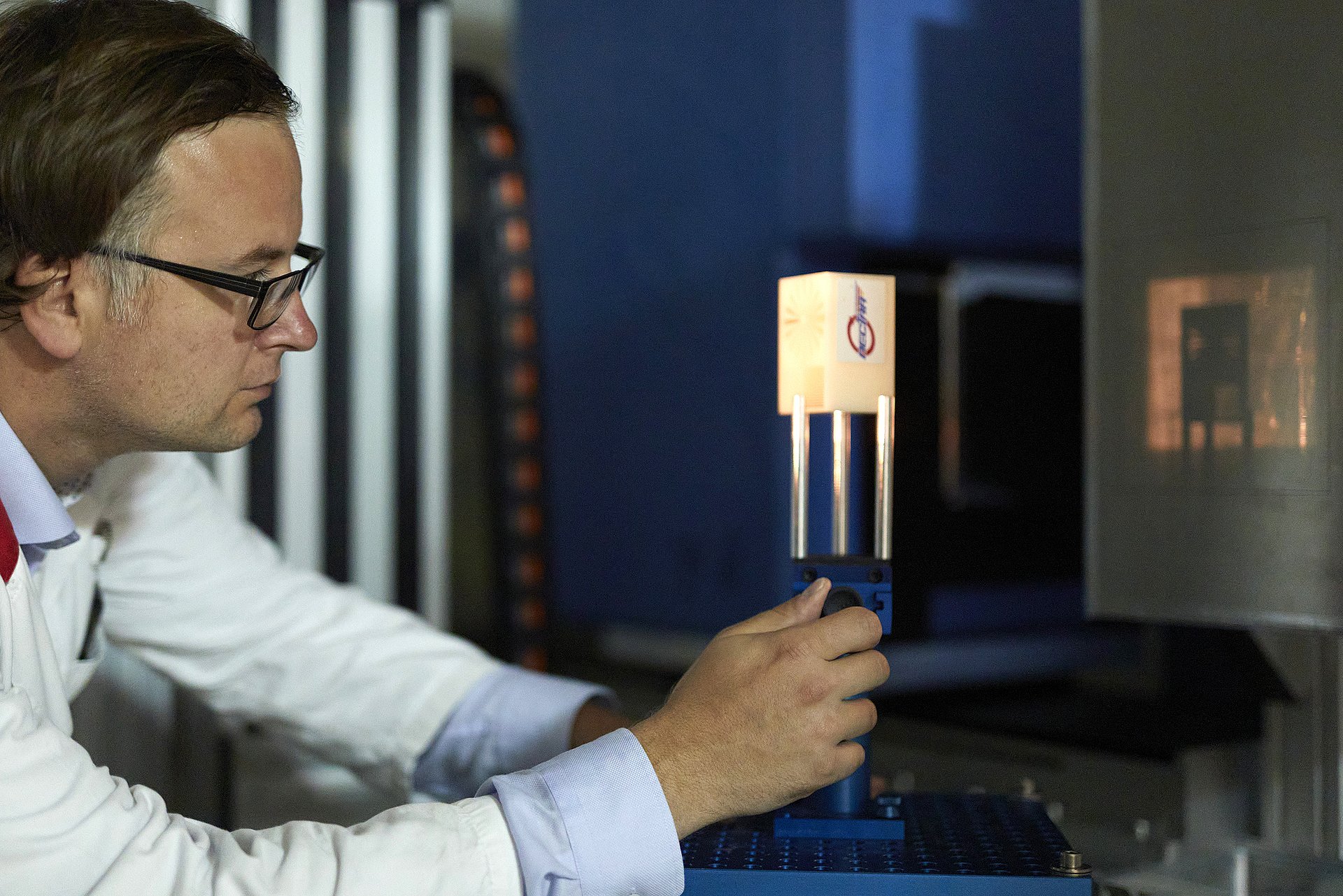 Modern cameras still rely on the same principle they used 200 years ago: Instead of a piece of film, today an image sensor is exposed for a certain period of time in order to record an image. However, the process also records the noise of the sensor. This constitutes a considerable source of interference especially with longer exposure times.
Together with colleagues from Switzerland, France, the Netherlands and the USA, Dr. Adrian Losko and his TUM colleagues at the Heinz Maier-Leibnitz Zentrum (MLZ) have now developed a new imaging method which measures individual photons on a time-resolved and spatially-resolved basis. This makes it possible to separate photons from noise, greatly reducing the interference.
"Our new detector concept lets us capture every individual photon and thus overcome many of the physical limitations of traditional cameras," says Dr. Adrian Losko, instrument scientist at the NECTAR neutron radiography facility of the Heinz Maier-Leibnitz Zentrum at the Technical University of Munich.
Further information and links
The research activities were supported by German Federal Ministry of Education and Research (BMBF). In addition to the scientists of the Research Neutron Source Heinz Maier-Leibnitz (FRM II) at the Technical University of Munich, researchers at the Paul Scherrer Institute PSI in Villigen, Switzerland, Amsterdam Scientific Instruments B.V. (the Netherlands) and the Space Sciences Laboratory of the University of California, Berkeley (USA), were also involved in the project.
Technical University of Munich
Corporate Communications Center
Contacts to this article: