The "Deutschlandstipendium" at the TUM: 10 years
A scholarship that gives freedom
No other German university has more "Deutschlandstipendium" scholarship holders than TUM. Over the past 10 years, the scholarship program served to support talented students who, in addition to their studies, are also involved socially – and they benefit from more than just financial help: The scholarship holders and the sponsors form a unique network.
Sometimes, volunteering work can be quite practical: Every time Donald Chidera Abonyi goes out on a Saturday to collect plastic and other waste in Munich's green spaces with others, he gets to know his home town a little better. As a result of his non-profit work, he now knows many places that he would otherwise never have visited, he says. Abonyi has been living in Germany for two years, and he is more than a student. In addition to his commitment to environmental protection, he sometimes hands out food at the Münchner Tafel on Saturdays. Also, he wants to become a sponsor of a refugee initiative soon.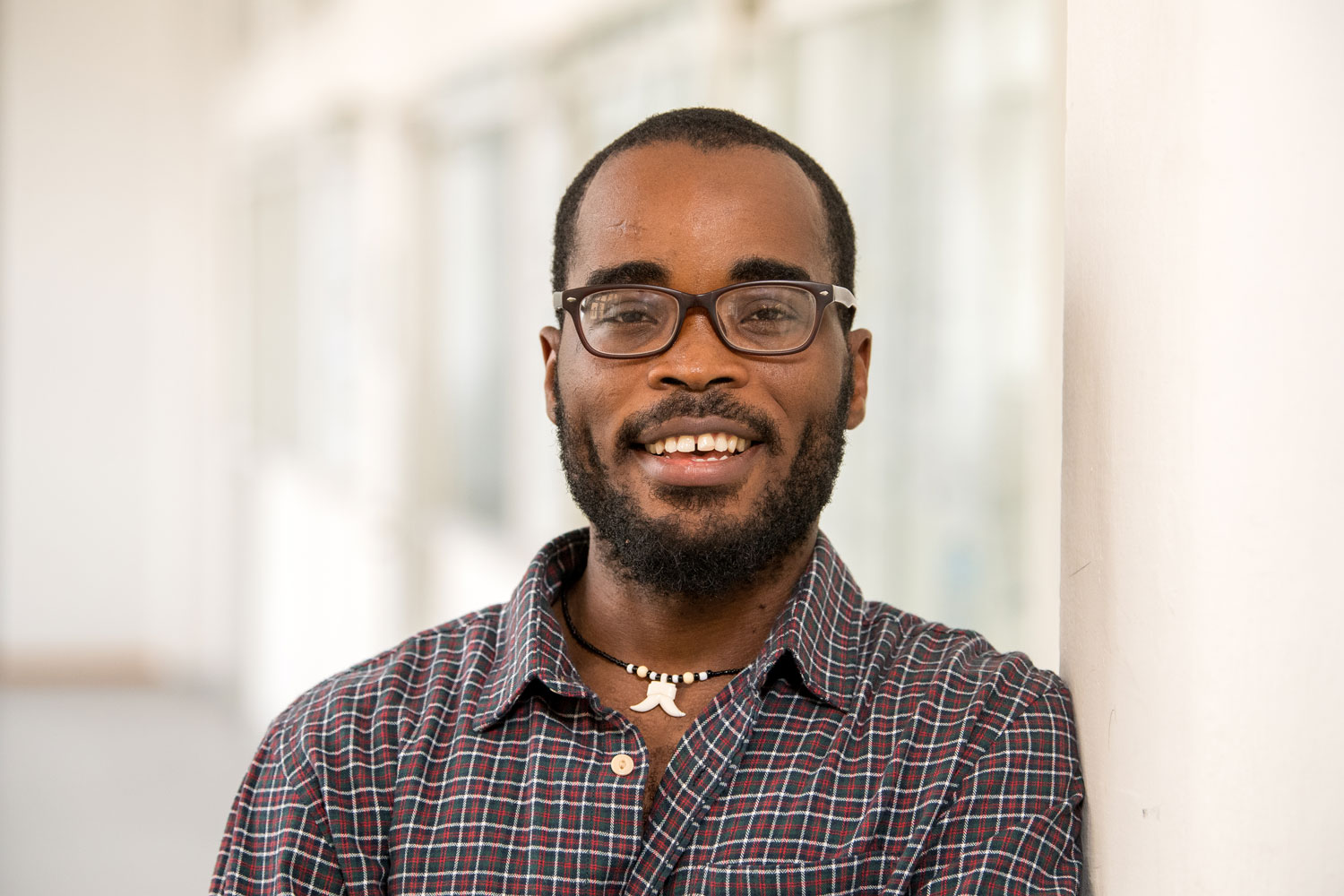 Donald Chidera Abonyi is a tall and quiet man with a full beard. He appears relaxed and modest, even though he is one of the best students in his field. The 28-year-old is a Master's student of Power Engineering at TUM, and he is a "Deutschlandstipendium" scholarship holder. The scholarship supports young people who, in addition to having good grades in their studies, are also making extraordinary achievements in other ways – as young parents, in coping with crises, or by showing commitment in an association or at university. He receives 300 Euros per month. Half of the amount is a federal grant, while the other half is raised by the university from private sponsors, foundations, or companies.
The scholarship grants time
When Chidera Abonyi finished his undergraduate studies in Nigeria, there was a severe economic crisis. He lost his savings. His big dream was to study Mechanical Engineering in Germany. "I was excited about the country, with its strong research and industry," he says. Thus, he applied to TUM and for a Deutschlandstipendium scholarship – successfully. Abonyi has been involved socially for a long time: In his home country, he initiated "Climate Change Clubs" to raise awareness for the topic of climate change among primary school pupils. "For the jury, it is important what kind of a person you are and what challenges you take on," Abonyi says.
If you want to ask Neslihan Ülkü Şahin what she does to show commitment, you should take some time. The 22-year-old, who is from Munich, is a Master's student of Electrical Engineering and Information Technology, chairwoman of a student initiative, and she is also involved in numerous other initiatives and mosque communities. In workshops, she teaches young people how they can reduce plastic consumption and their carbon footprint. Together with the Bavarian Red Cross, she runs a regular blood donation campaign, coordinates book donations, and helps out at a retirement home. "For me, it is not only important to meet other people in everyday life, but also to engage in meaningful activities with them. This also enables networking on a more profound level," she says. The Deutschlandstipendium allows her to take time for this: "The scholarship enables me to pursue my time-consuming studies and use the rest of my energy for my voluntary commitment," Şahin says. Otherwise, she would have to work part-time to finance her living expenses.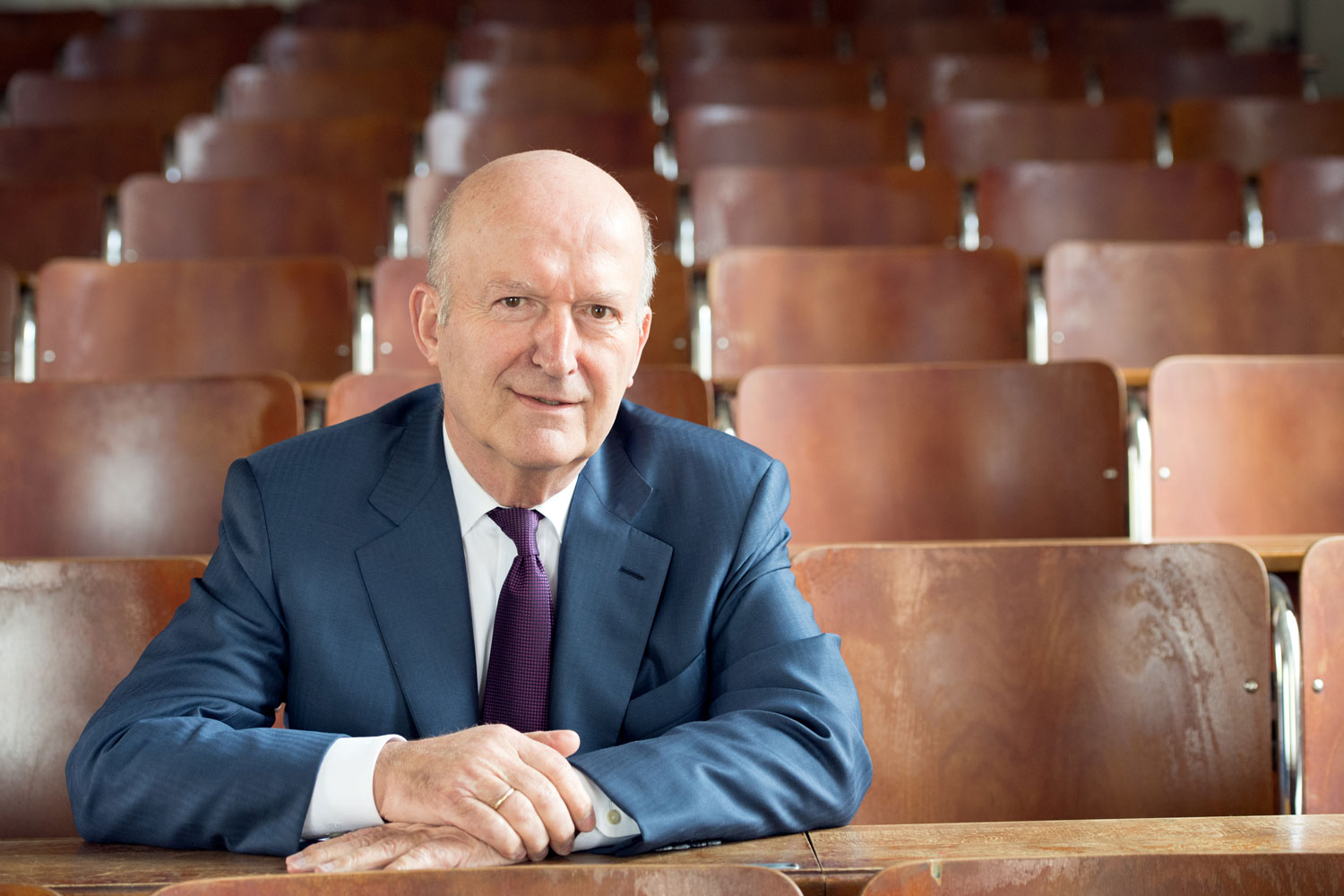 A cycle of give and take
The scholarship holders meet up at regular get-togethers or become active together, for example in the "Talente spenden" initiative. Once a year, supporters and scholarship holders get to know each other at a festive event.
Abonyi gets emotional talking about this: "In the first year, my sponsor was an entrepreneur who decided he wanted to support me – just like that. For me, somebody like that is a role model," he says. The name of this role model is Roland Lacher. The 78-year-old entrepreneur is a TUM alumnus; a mechanical engineer who is considered a pioneer of the DVD technology. "My parents were of the opinion that if you are a student, you shouldn't have to work on the side – to ensure that you can focus better, even outside your studies," he says.
Show commitment for society, make a difference
When Lacher retired, he wanted to give something back. "I wanted to promote talent, and I remembered the freedom of my own studies," he says. Lacher not only became a founding member of the TUM University Foundation ("TUM Universitätsstiftung"); he went one step further and set up his own foundation. Every year, he supports between eight and twelve students. Meanwhile, some of the former scholarship holders at TUM are already providing funds for new scholarships themselves. After completing his studies, Chidera Abonyi would like to become a sponsor himself. He describes this cycle of give and take as "the beauty of Deutschlandstipendium".
Many of the scholarship holders come from non-academic backgrounds. With the engineer Şahin, it was different; her father and siblings are also engineers. Actually, she never wanted to go in that direction until she realized: "The main task of an engineer is to solve problems. That makes the profession one of the most creative of all." In her Master's degree, she would like to specialize in bioengineering and neuroengineering and later work in the field of biotechnology: "I work in an interdisciplinary environment, focusing on technical solutions to improve the medical treatment of people." And that's exactly what the scholarship holder is planning for after her studies: to show commitment for society and make a difference.
More information:
Achievement can mean many things – and apart from obtaining certificates, it can also be a matter of commitment to society. That is why the Deutschlandstipendium supports people who get involved, with regard to academic performance, social commitment, and other social criteria.
The scholarship holders receive 300 Euros per month for one year. Half of the money is provided by the federal government, which initiated the scholarship program.
The universities themselves get the other half from companies, foundations, and private individuals. In the ten years since the start of the Deutschlandstipendium, TUM has awarded a total of around 5,300 scholarships, more than 800 in the funding year of 2020/2021 alone.
Students can apply from June 28 to July 11, 2021. Additionally, prospective students who have completed their Abitur can also apply from July 26 to August 8, 2021. There is no age restriction.
Technical University of Munich
Corporate Communications Center
Katharina Matheis / Undine Ziller
Contacts to this article: