New building in Garching: Unique infrastructure for start-up entrepreneurs
TUM and UnternehmerTUM open Entrepreneurship Center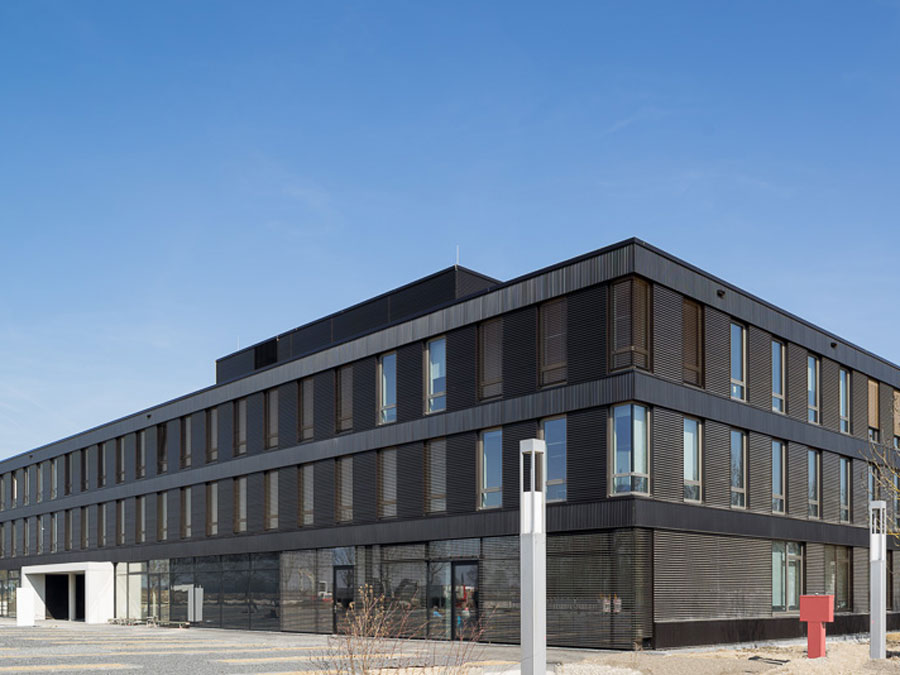 Company founders and start-ups will find the new 6,100 square meter Entrepreneurship Center offering unparalleled infrastructure for the realization of their start-up projects. The MakerSpace provides a high-tech fleet of machines that can be used to realize ideas and innovations in the form of prototypes and small-scale production. Open to the public, the 1,500 square meter high-tech workshop gives start-ups, engineers, architects, designers and makers access to machines, tools and software along with a creative community. Unique in Europe, the first open workshop concept of this dimension was realized in cooperation with BMW Group.
New Workspaces for start-ups
The Entrepreneurship Center also offers a wealth of space for start-up teams who don't yet have their own office space in the early phase of their company's development. There is space for 15 to 20 teams to work for flexible periods of time in either secure rooms or open-plan "islands" that encourage the sharing of information and ideas.
The start-up service provides a central point for entrepreneurs from TUM to obtain advice and active support concerning all significant areas and phases of starting a company: from developing a business model to holding a team-building workshop, from management training to applying for public funding. More than 970 consultations took place in 2014, with 32 start-ups founded at TUM in this period. Start-up consulting is a joint service offered by TUM and UnternehmerTUM.
Scientists study start-up activity on the ground
With the four academic chairs of the TUM Entrepreneurship Research Institute also moving into the new center, research and practical application are going to be combined in a creative environment: for one thing, scientists will be able to study start-up activity directly where it's happening. And for another, their research findings will be able to flow straight into activities to foster start-ups. Students will benefit from new seminar rooms and workstations.
UnternehmerTUM fund for young tech companies
Aside from the offerings available to students, scientists and start-up entrepreneurs from TUM, UnternehmerTUM also offers established companies and technology start-ups support to develop new products and services and to successfully build up their business and achieve market entry. UnternehmerTUM has its own fund that can provide capital to young tech companies with international market potential. The TechFounders accelerator program prepares innovative technology start-ups for their first venture capital round within three months and initiates strategic cooperation with partners from industry.
700 spin-offs so far
TUM has seen some 700 companies spun off since 1990, which now provide jobs for more than 14,000 people. Seven TUM spin-offs are listed on the New York stock exchange. Well in excess of 1,000 scientists and students take part in UnternehmerTUM's skill-building programs every year. According to the latest start-up radar compiled by the Stifterverband für die Deutsche Wissenschaft, the business community's innovation agency for the German science system, none of the major universities does as much for start-up companies as TUM.
Address of the Entrepreneurship Center:
Lichtenbergstraße 6
85748 Garching
Germany

More information
High-resolution images for downloading
Link to download portal: high-resolution images for editorial reporting
Technical University of Munich
Corporate Communications Center