Milestone at the TUM Campus Straubing for Biotechnology and Sustainability
New research facility for Sustainable Chemistry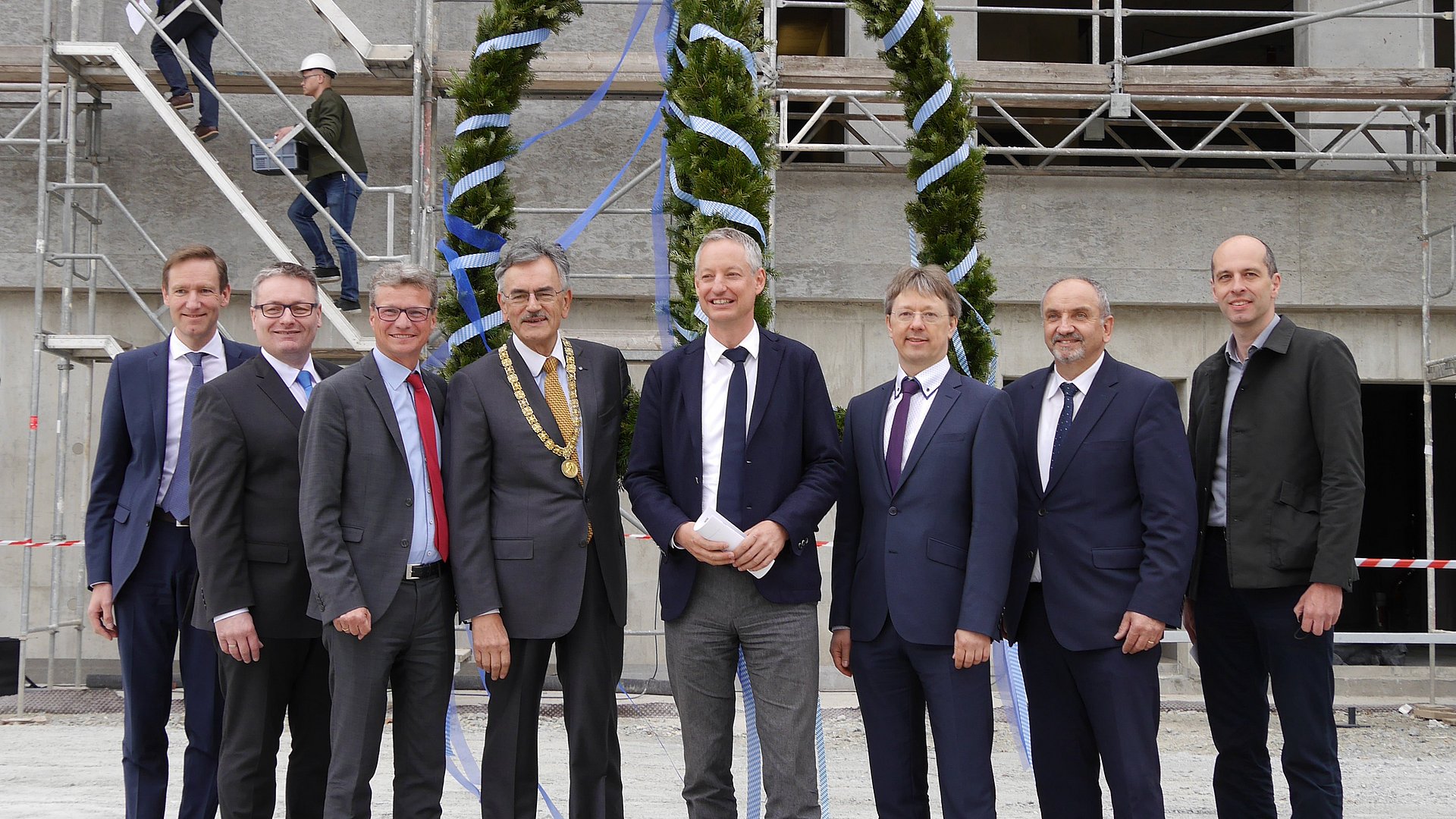 Since the Winter Semester 2017/2018, the Straubing Campus for Biotechnology and Sustainability is the fourth campus of TUM. As part of the current expansion from 16 to 30 professorships, a new teaching and research building is being erected there. In addition to laboratory and office space, it offers a divisible auditorium for 300 people, seminar rooms with 200 seats, internship rooms with more than 100 workstations and a cafeteria. The three-storey building is designed according to the most modern principles of energy efficiency and will be constructed with minimal interference in the floodplain landscape near the Danube.
"We will continue to strengthen and vigorously expand Straubing as a university location"— Bernd Sibler, Bavarian Minister of Science and the Arts
The new building for around 50 million euros is just one step in the Bavarian State Ministry of Science and the Arts continuing efforts to expand the TUM Campus Straubing to 1,000 students. At the same time, the conversion of the former Carmelite monastery and another building in Straubing's city centre is being pushed ahead.
From biochemistry to economics, TUM brings various disciplines together at the Straubing Campus to investigate how renewable sources can be turned into sustainable products in industrial biotechnology and energy supply.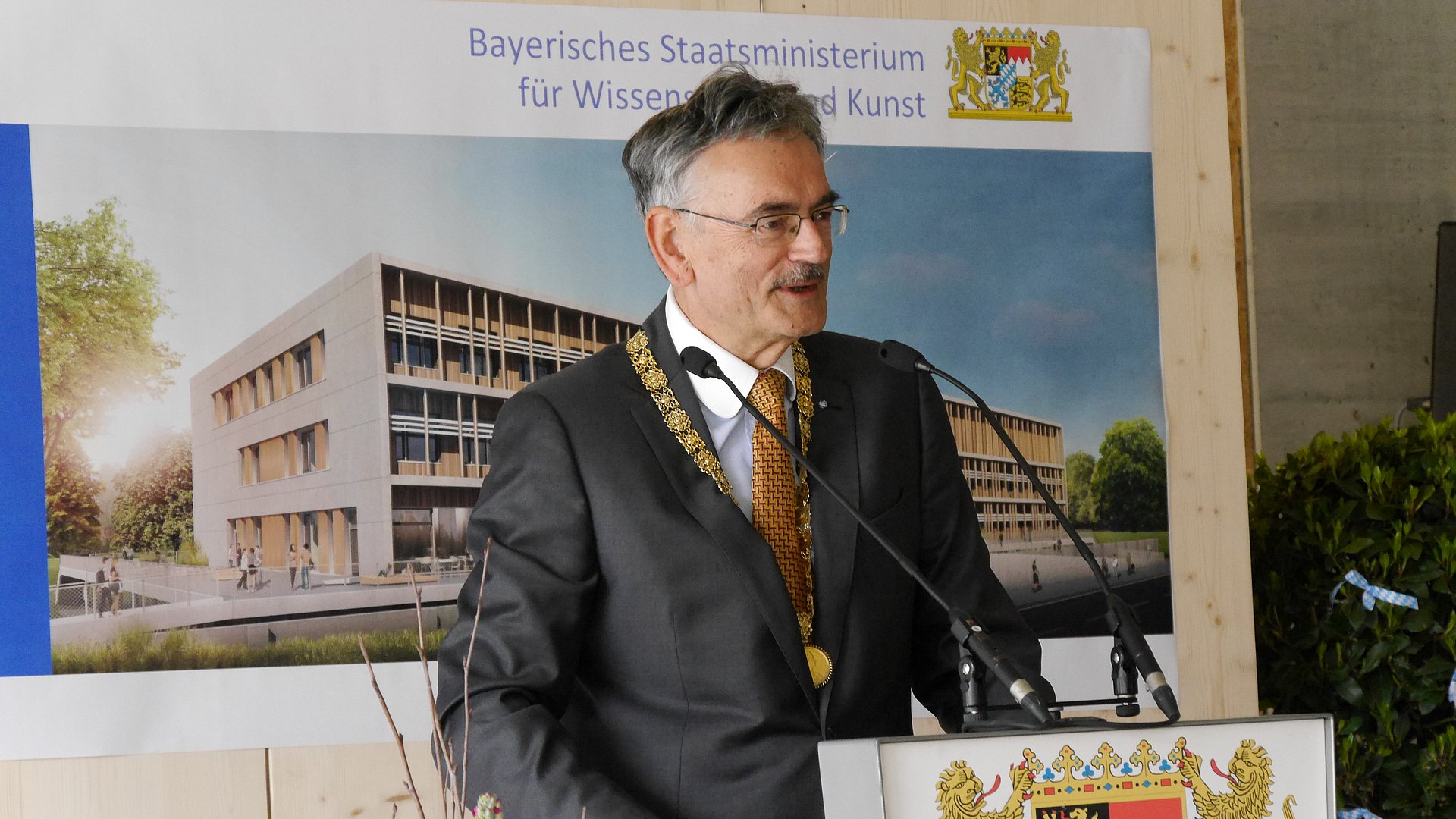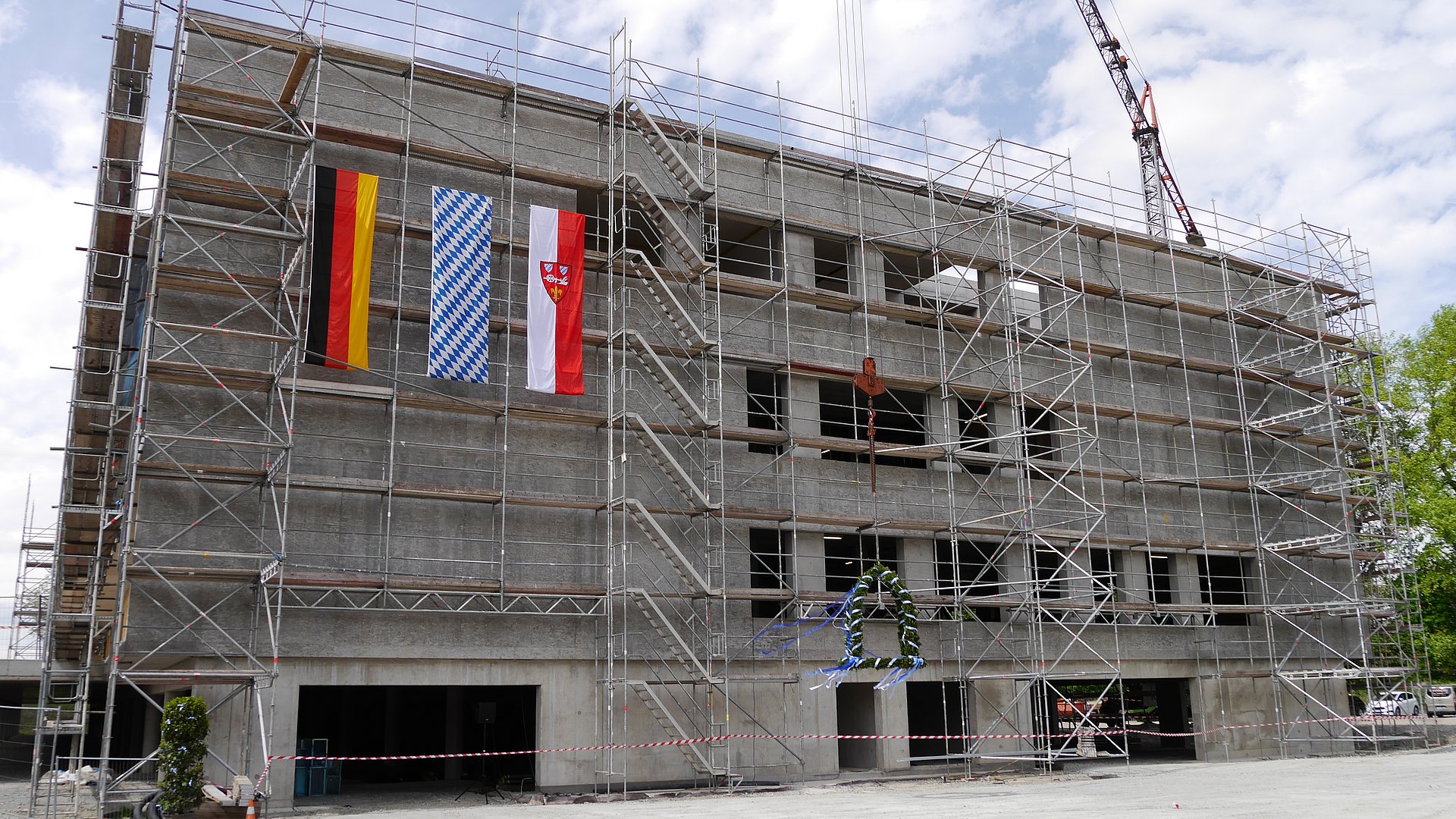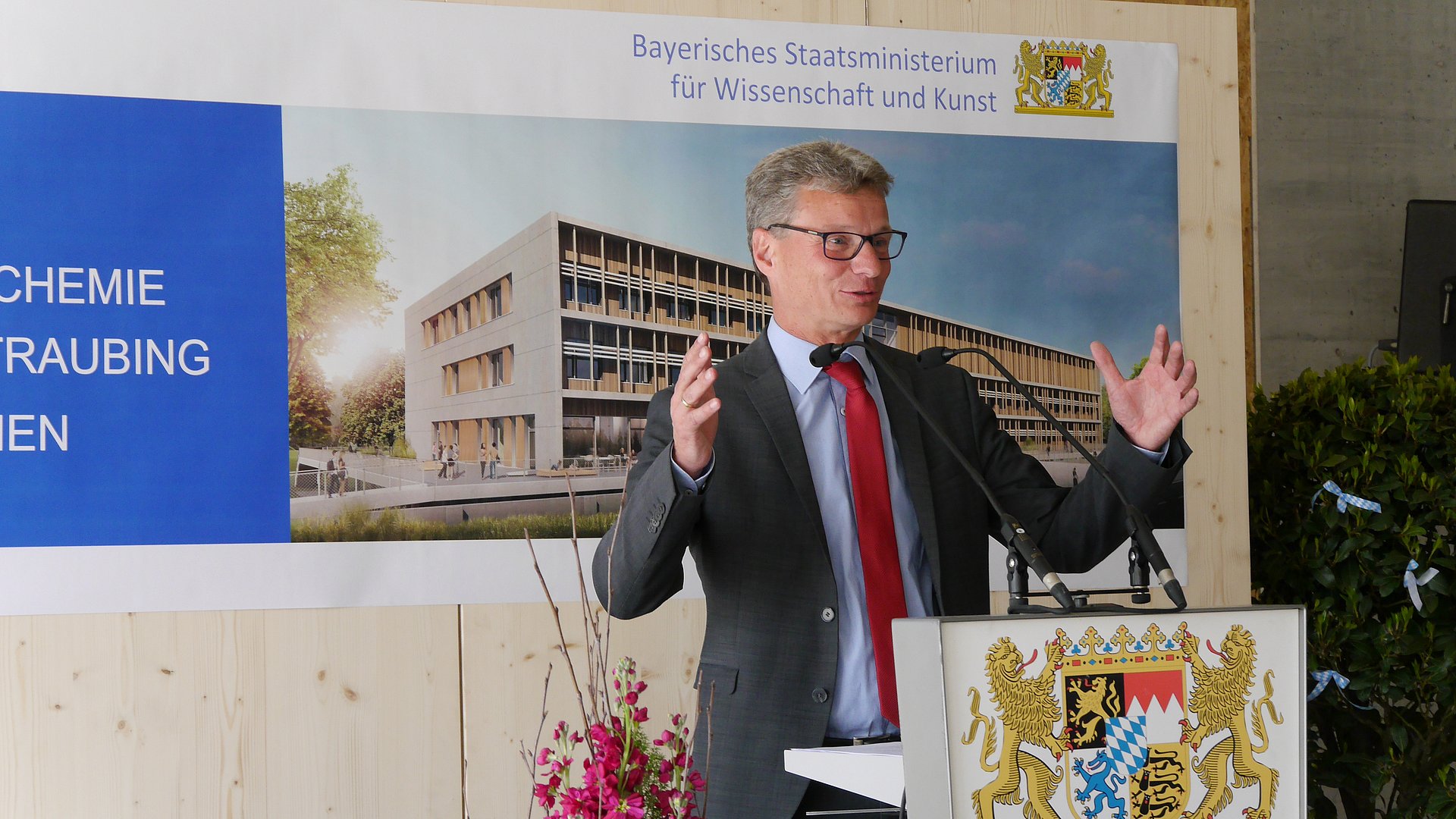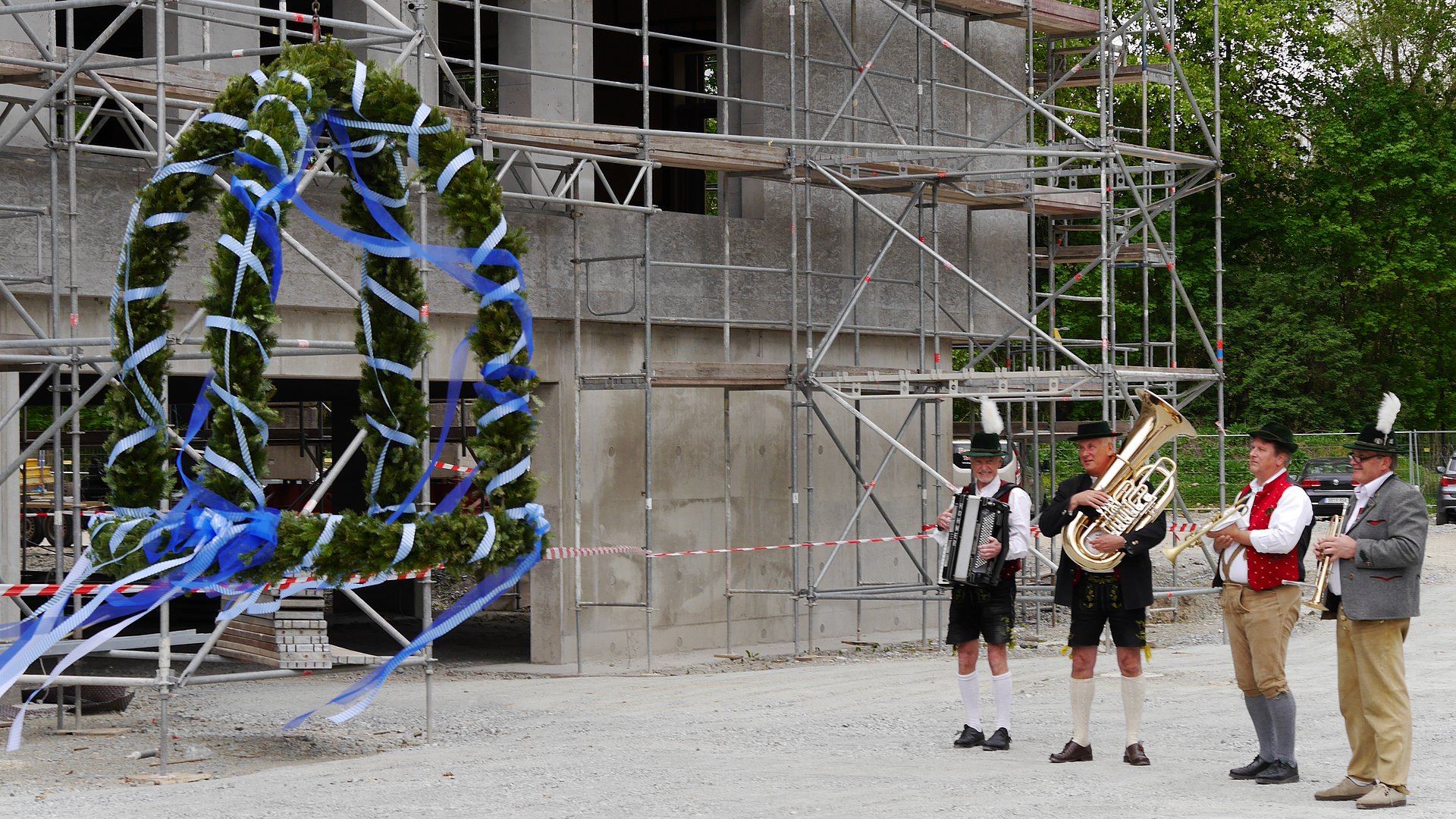 Technical University of Munich
Corporate Communications Center