Major steps forward in understanding neutrino properties
Closing in on elusive particles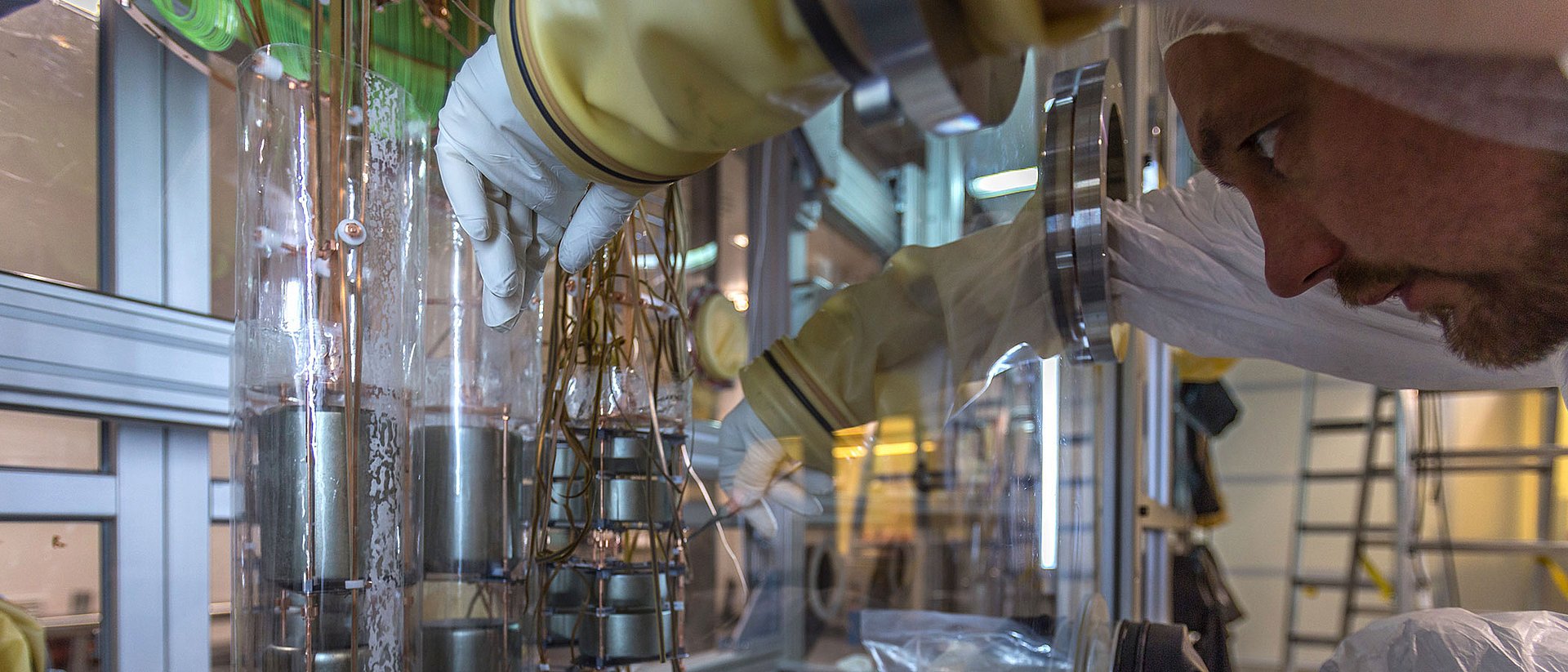 While the Standard Model of Particle Physics has remained mostly unchanged since its initial conception, experimental observations for neutrinos have forced the neutrino part of the theory to be reconsidered in its entirety.
Neutrino oscillation was the first observation inconsistent with the predictions and proves that neutrinos have non-zero masses, a property that contradicts the Standard Model. In 2015, this discovery was rewarded with the Nobel Prize.
The GERDA collaboration: Probing Majorana neutrinos with double beta decay
Science, published online on Thursday 5 September, 2019 – DOI: 10.1126/science/ aav8613
Further information and links
GERDA is an international European collaboration of more than 100 physicists from Belgium, Germany, Italy, Russia, Poland and Switzerland. In Germany, GERDA is supported by the Technical Universities of Munich and Dresden, the University of Tübingen and the Max Planck Institutes for Physics and for Nuclear Physics. German funding is provided by the German Federal Ministry of Education and Research (BMBF), the German Research Foundation (DFG) via the Excellence Cluster Universe and SFB1258, as well as the Max Planck Society.
Prof. Schönert received an ERC Advanced Grant for preparatory work on the LEGEND project in 2018. A few days ago, Prof. Susanne Mertens received an ERC grant for her work on the KATRIN experiment. In the context of that experiment, she will search for so-called sterile neutrinos.
[1] In particle physics masses are specified not in kilograms, but rather in accordance with Einstein's equation E=mc2: electron volts [eV] divided by the speed of light squared. Electron volts are a measure of energy. This convention is used to circumvent unfathomably small units of mass: 1 eV/c2 corresponds to 1.8 × 10-36 kilograms.
Technical University of Munich
Corporate Communications Center
Contacts to this article: