New measurement of the universe's expansion rate strengthens call for new physics
New Hubble constant measurement using cosmic lenses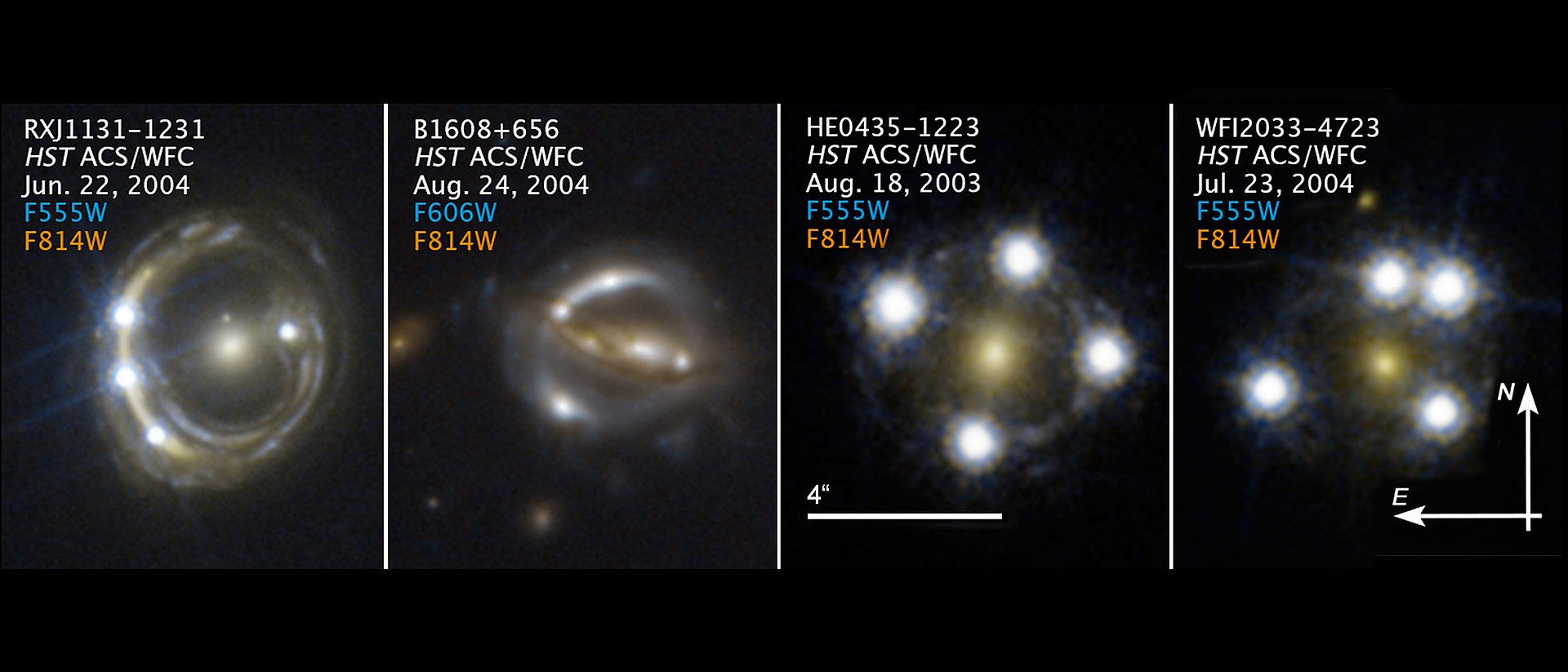 Knowing the precise value for the Hubble constant, a measure for how fast the universe expands, is important for determining the age, size, and fate of our cosmos. Unraveling this mystery is one of the greatest challenges in astrophysics.
An international team, led by Sherry Suyu, professor at the Technical University of Munich (TUM), group leader at the Max Planck Institute for Astrophysics (MPA) and visiting scholar of the Academia Sinica Institute of Astronomy and Astrophysics in Taipei, Taiwan, has now measured the universe's expansion rate completely independent of previous methods.
This latest value for the Hubble constant represents the most precise measurement yet using gravitational lensing, where the gravity of a foreground galaxy acts like a giant magnifying lens, amplifying and distorting light from background objects. Through the lensing effect, multiple images of the same background object appear around the foreground galaxy.
Depending on the position of the object behind the foreground galaxy, the light of the different images has to travel over unlike distances to reach the observer. Brightness fluctuations of the background object therefore arrive at different times for each of the multiple images. The time delay can be measured in lensed quasar systems, where quasars are extremely distant cosmic streetlights produced by active black holes.
Results presented at the 235th meeting of the American Astronomical Society in Honolulu, Hawaii, Jan 8, 2020
H0LiCOW XIII. A 2.4% measurement of H0 from lensed quasars: 5.3 σ tension between early and late Universe probes
Kenneth C. Wong, Sherry H. Suyu, Geoff C.-F. Chen, Cristian E. Rusu, Martin Millon, Dominique Sluse, Vivien Bonvin, Christopher D. Fassnacht, Stefan Taubenberger, Matthew W. Auger, Simon Birrer, James H. H. Chan, Frederic Courbin, Stefan Hilbert, Olga Tihhonova, Tommaso Treu, Adriano Agnello, Xuheng Ding, Inh Jee, Eiichiro Komatsu, Anowar J. Shajib, Alessandro Sonnenfeld, Roger D. Blandford, Leon V. E. Koopmans, Philip J.Marshall, and Georges Meylan
Monthly Notices of the Royal Astronomical Society (in press) - preview at arvix.org
Further information and links
Technical University of Munich
Corporate Communications Center
Contacts to this article: