Platinum-free biocatalyst for fuel cells and water electrolysis
Enzyme system for the hydrogen industry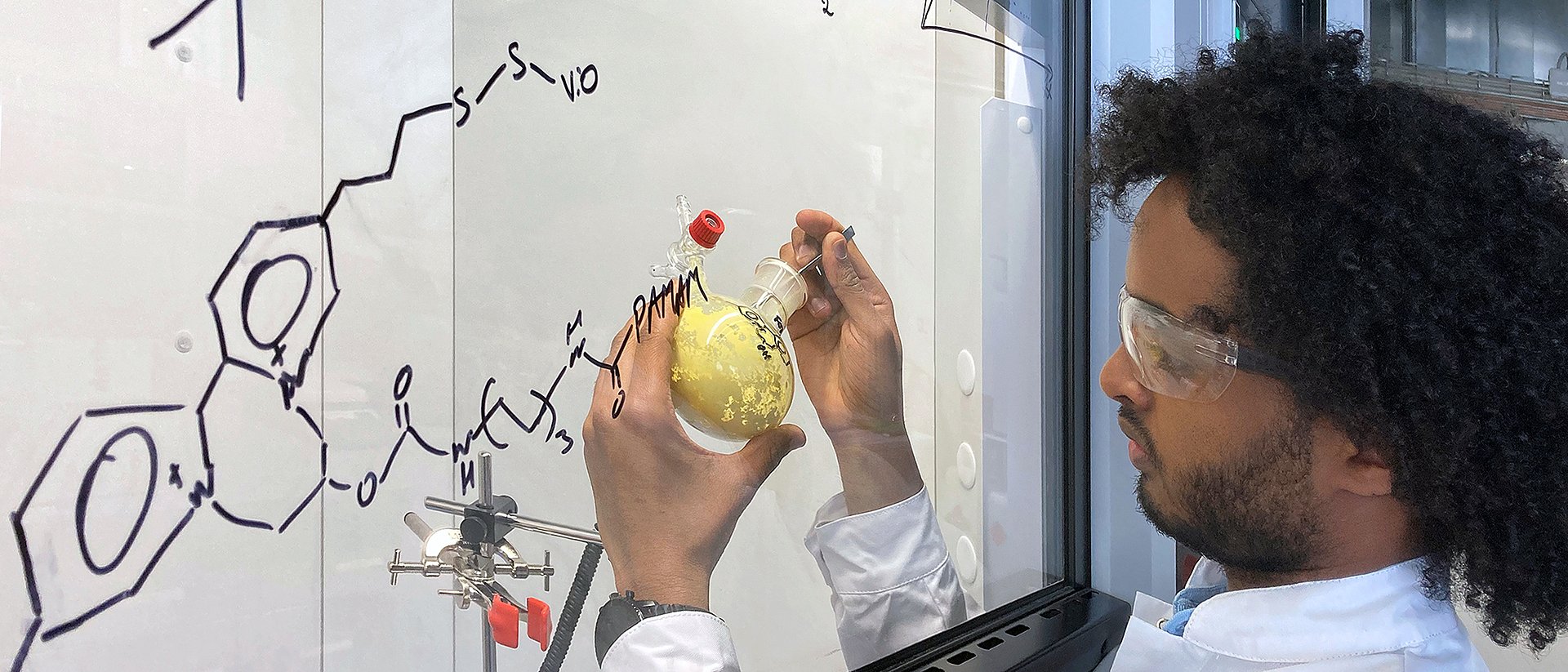 Fuel cells turn hydrogen into electricity, while electrolysers use electricity to split water to produce hydrogen. Both need the rare and thus expensive precious metal platinum as a catalyst. Nature has created a different solution: Enzymes, referred to as hydrogenases. They catalyze the conversion of hydrogen very quickly and almost without energy loss.
However, in the past these biocatalysts were not considered suitable for industrial use because of their high sensitivity to oxygen. Now a research team from the Technical University of Munich (TUM), Ruhr-Universität Bochum (RUB), the French National Centre for Scientific Research (CNRS) in Marseille and the Max-Planck Institute for Chemical Energy Conversion has succeeded in embedding the sensitive enzymes in a protective polymer in a way that makes them viable for use in technical hydrogen conversion.
Further information and links
The research was funded by a Starting Grant from the European Research Council (ERC), by the French Center National de la Recherche Scientifique (CNRS) and the Aix Marseille Université, the German Research Foundation (DFG) joint funding with the Agence Nationale de la Recherche, the DFG priority program "Iron – Sulfur for Life" (SPP 1927), the Max Planck Society and in the case of the RESOLV cluster of excellence by the Federal Ministry of Education and Research (BMBF) under the Excellence Strategy of the Federal Government and the German Federal States.
Technical University of Munich
Corporate Communications Center
Contacts to this article: