Interview with Martin Boeker and Dirk Heckmann about their Covid-19 Lecture
"Health data are important for pandemic control"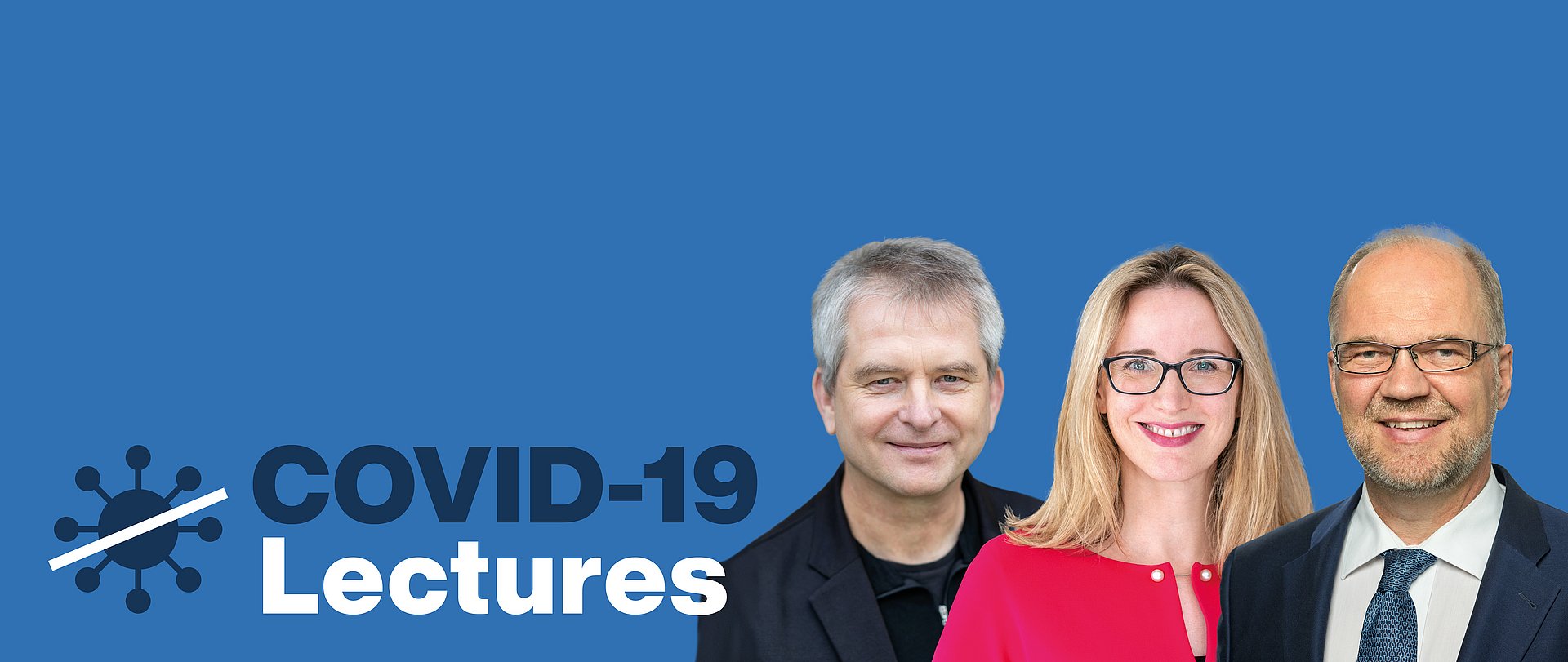 What role do health data play in the pandemic?
Heckmann: Health data are important information for monitoring the course of the infection and managing the pandemic response. This includes, for example, a detected infection with Sars-CoV-2, a Covid-19 disease including its symptomatology, but also vaccination reactions. The more such data we have and the more precise they are, the more effective the measures based on this data will be.
To what extent is data protection an obstacle?
Heckmann: Data protection is not an obstacle to pandemic control at all. This is because the collection and processing of the data required for this is permitted under the General Data Protection Regulation, if necessary after anonymization. What is more of an obstacle is false reporting of supposed data protection risks - such as with the Corona warning app. Such reporting discourages people from using meaningful tools.
Boeker: An apparent contradiction is often created here. But in the case of modern IT systems, a considerable part of the development costs is spent on protecting personal rights in line with data protection - money well invested! Data protection is often misused as a scapegoat when an IT system does not perform as expected. In most cases, however, this is due to an inadequate requirements analysis.
How can data protection and pandemic control be reconciled?
Heckmann: Data protection requires transparency and a plausible, understandable explanation of what data is needed and used for what purpose. This is how misuse of data is to be averted. This is not trivial, but it can be achieved by combining technical expertise with professional public relations work. It is not data protection but disinformation that is detrimental to pandemic control.
Boeker: Preparation is important! We should learn from what we experienced in the pandemic and prepare better for a possible next time.
Further information and links
Martin Boeker is researching various areas of medical informatics and digitalization in healthcare at TUM since March 2021. Among other things, he is the site coordinator of the DIFUTURE consortium funded by the federal government and heads the Data Integration Center at TUM university hospital Klinikum rechts der Isar.
The fields of work of Alena Buyx, Professor of Ethics in Medicine and Health Technologies and Chair of the German Ethics Council, range from questions of medical ethics in clinical practice to challenges posed by biotechnological innovation and medical research to ethical and justice issues in modern health care systems. She follows an interdisciplinary approach of "embedded ethics".
Dirk Heckmann, Professor of Law and Security of Digitalization, conducts research in particular in the areas of data protection law, IT security law, e-government and legal informatics. For many years, his work has served to shape the law for a digital transformation that is humane and serves the common good.
All talks of the Covid-19 Lectures
The event will be hosted by Prof. Marion Kiechle
Technical University of Munich
Corporate Communications Center