Research meets Industry – Conference on Ultra-High-Speed transportation (March 1 - 2)
Hyperloop: How will the vision become reality?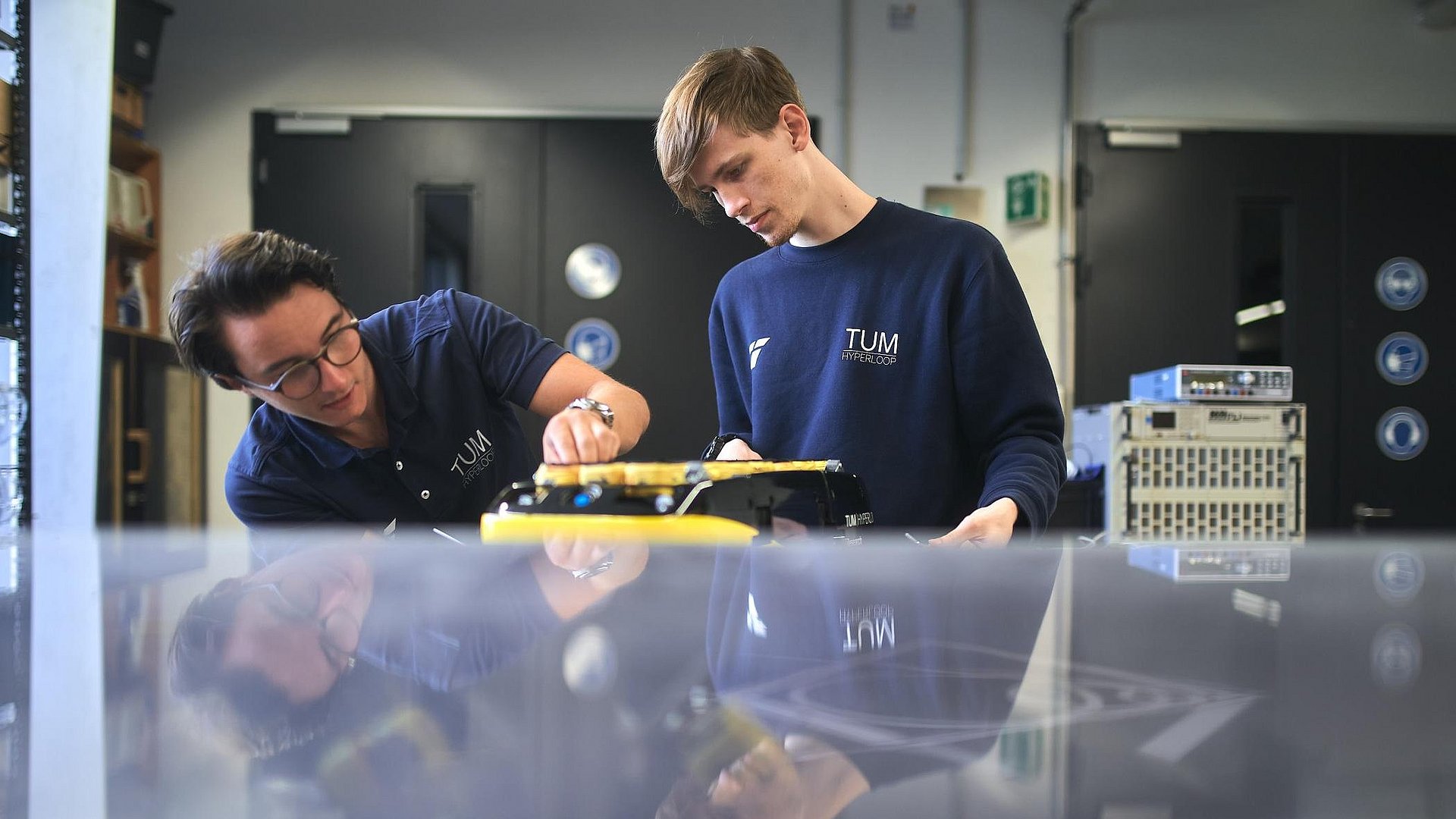 Because of the Corona pandemic, the conference will take place in an online format. The participants will have the opportunity to exchange ideas and discuss key aspects and challenges of Hyperloop technology at sessions on the focus topics "Propulsion & Suspension Systems" and "Demand & Routes" (both on March 1) as well as "System Concepts" and "Infrastructure & Operations" (both on March 2). Conference program in detail (PDF, 250 KB)
Isabell Welpe, Professor for Strategy and Organization at TUM will start the conference with a keynote lecture on Innovation Ecosystems. The conference will conclude with a panel discussion on where how the Hyperloop vision can become reality, featuring experts from science and industry.
The online conference will be opened by TUM President Thomas F. Hofmann, Minister of State for Digitalisation at the Federal Chancellery Dorothee Bär, TUM Department of Aerospace and Geodesy Dean Prof. Mirko Hornung and the Head of the TUM Hyperloop Program Prof. Thomas Wunderlich.
Further information and links
The conference will be held on March 1-2 2021 using the video conference system "Zoom". Participation is free of charge. Registered guests will receive access to the live stream and to additional materials. The conference language is English. Registration form
Technical University of Munich
Corporate Communications Center
Contacts to this article: