SpaceX Hyperloop Pod Competition: TUM students awarded for fastest pod design
WARR Hyperloop Team from Munich wins in Los Angeles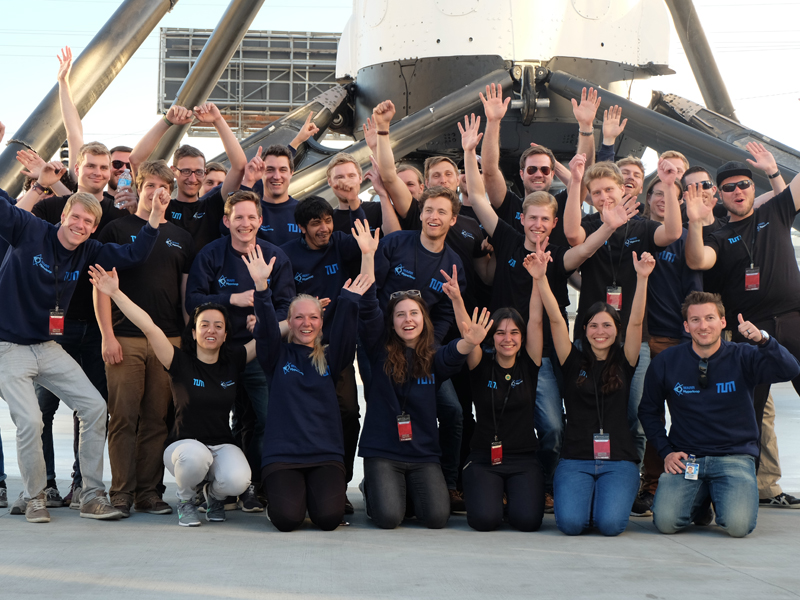 The SpaceX founder and CEO, Elon Musk, launched the Hyperloop Pod Competition in 2015. The concept envisions transport capsules, or pods, that will travel at high speed – close to the speed of sound – in a near-vacuum environment through a system of tubes. Hundreds of student teams from around the globe submitted their pod designs to the competition, and in early 2016, 30 semi-finalists were chosen to build their prototypes and prepare for the competition at the SpaceX test track.

Over the past weekend from January 27-29, the TUM WARR Hyperloop Team was one of 27 of the original 30 semifinalists to gather at the SpaceX test track in Hawthorne, CA, near Los Angeles.

The pods were tested on a track built especially for the competition. Ultimately, only three teams were given the green light to proceed with the actual test run: the TUM WARR team and teams from the Massachusetts Institute of Technology (MIT – U.S.) and the Delft University of Technology (TU Delft – Netherlands).

On Sunday, the students from Munich put their pod to the test and wowed onlookers – including the innovator behind the competition, CEO Musk – as the design with the highest speed. WARR team members accepted a Hyperloop Pod trophy printed in titanium and hand-signed by Musk himself. TU Delft earned the highest overall score and was awarded for the best design and construction, and MIT came in third with a Safety and Reliability Award.

"We're unbelievably proud to have won this award on behalf of TUM," said WARR's Thomas Ruck. "It's a fantastic feeling – after a year and a half of hard work and effort – to be able to say we did everything right."
TUM-President Prof. Wolfgang A. Herrmann praised the WARR team: "I want to congratulate the members of the WARR Hyperloop Team on their remarkable success. In just a year and a half, a group of TUM students from a wide range of departments and disciplines not only designed – but then also built – an award-winning high-speed passenger capsule for the Hyperloop. The entire TUM family has been proud to support their hard work and dedication to the project: The WARR team truly embodies the spirit of 'German Engineering' – which gave them the competitive edge among some very stiff international competition. My highest regard goes to the WARR team and their successful mastery of such a big challenge."
---
The WARR Hyperloop Teams received financial support from TUM and "Bund der Freunde der Technischen Universität München e.V.".
high-resolution Images:
more Information:
Technical University of Munich
Corporate Communications Center