Most important German research award for Prof. Ruland
Cancer researcher receives Leibniz Prize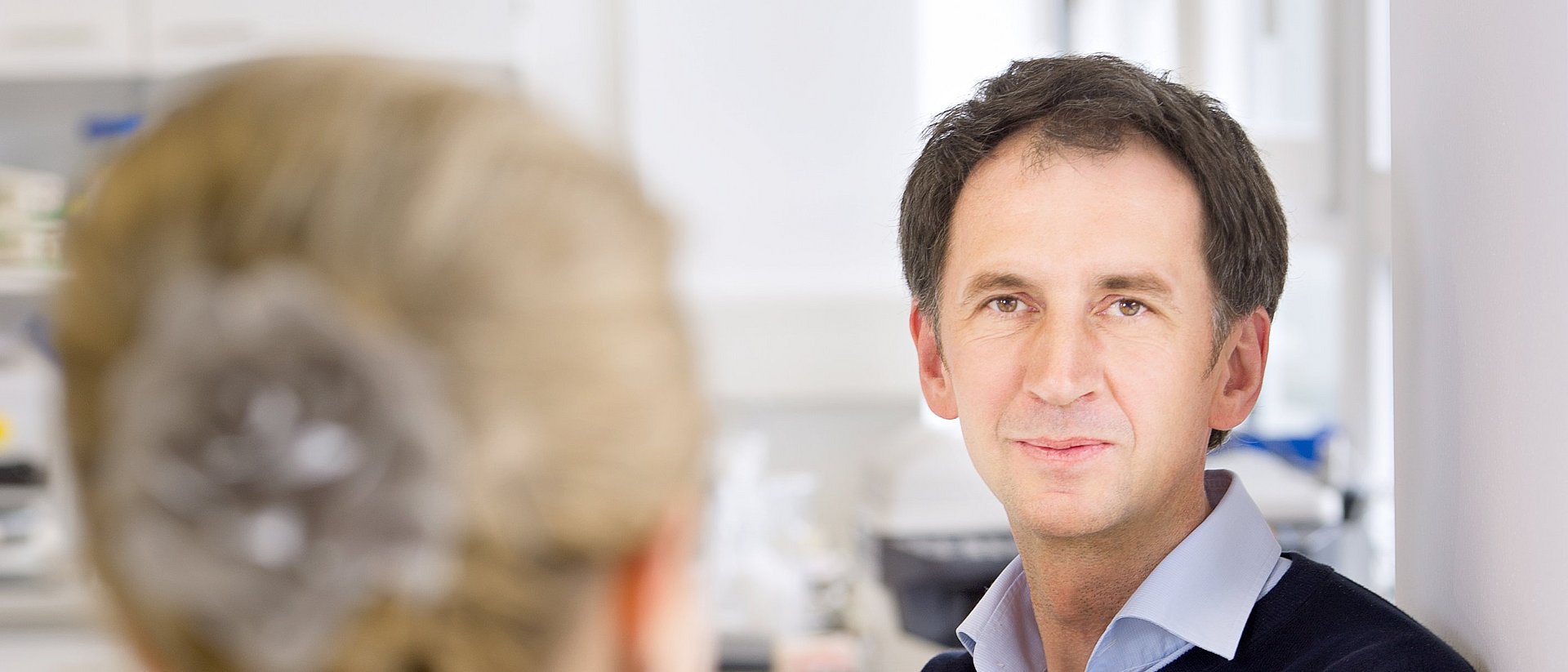 Prof. Ruland focuses on normal signaling processes in the immune system and those that are disrupted during illness. With his working group, he is investigating how immune cells recognize pathogens, initiate the immune defense, and how pathologically altered signals in blood cells lead to the development of cancer. The aim is to provide the basis for the therapeutic manipulation of the immune system. One of his most important scientific findings is an "emergency stop" switch for defective cells that he and his team discovered in 2017.
TUM President Prof. Thomas F. Hofmann paid tribute to the award winner's outstanding work: "Prof. Ruland is one of the most important cancer researchers of our time. With his research, he tries to better understand the body's self-healing powers at the molecular level and thus fight diseases such as leukemia and lymphoma. We are proud to have him in our ranks, because he embodies TUM's high standards: Top international research combined with practical benefits for mankind."
Prof. Ruland studied medicine in Giessen and Pittsburgh and received a doctorate in pharmacology. After medical and scientific work at TUM, the University of Freiburg, the Ontario Cancer Institute, and the AMGEN Research Institute of the University of Toronto, he headed a junior research group of the German Cancer Aid at TUM starting in 2003. He qualified as a professor of medicine in 2005 and was Professor of Molecular Immunology at TUM from 2010 to 2012. He has been a full professor of clinical chemistry since 2012. He is a member of the German National Academy of Sciences Leopoldina and the Bavarian Academy of Sciences and Humanities. Since 2018, he has been the spokesman for the DFG Collaborative Research Center 1335 "Aberrant Immune Signals in Cancer."
Ruland has already received numerous awards and grants for his scientific work, including:
European Research Council Advanced Grant (2013 & 2019)
Paul-Martini Prize (2010)
Wilhelm-Warner Prize for cancer research (2010)
Science Award of the Arbeitsgemeinschaft für Internistische Onkologie (2007)
Artur-Pappenheim Prize of the German Society for Hematology and Medical Oncology (2006)
Further information and links
Two TUM researchers were also awarded the Leibniz Prize last year. A total of 23 TUM researchers including Prof. Ruland have been honored with Leibniz Prizes since 1986.
Technical University of Munich
Corporate Communications Center
Contacts to this article:
Prof. Dr. Jürgen Ruland
Technical University of Munich
Chair of Clinical Chemistry and Pathobiochemistry
Tel.: +49 89 4140 4751
j.rulandspam prevention@tum.de