Magnetic excitations for information transfer without heat loss
Waves on circular paths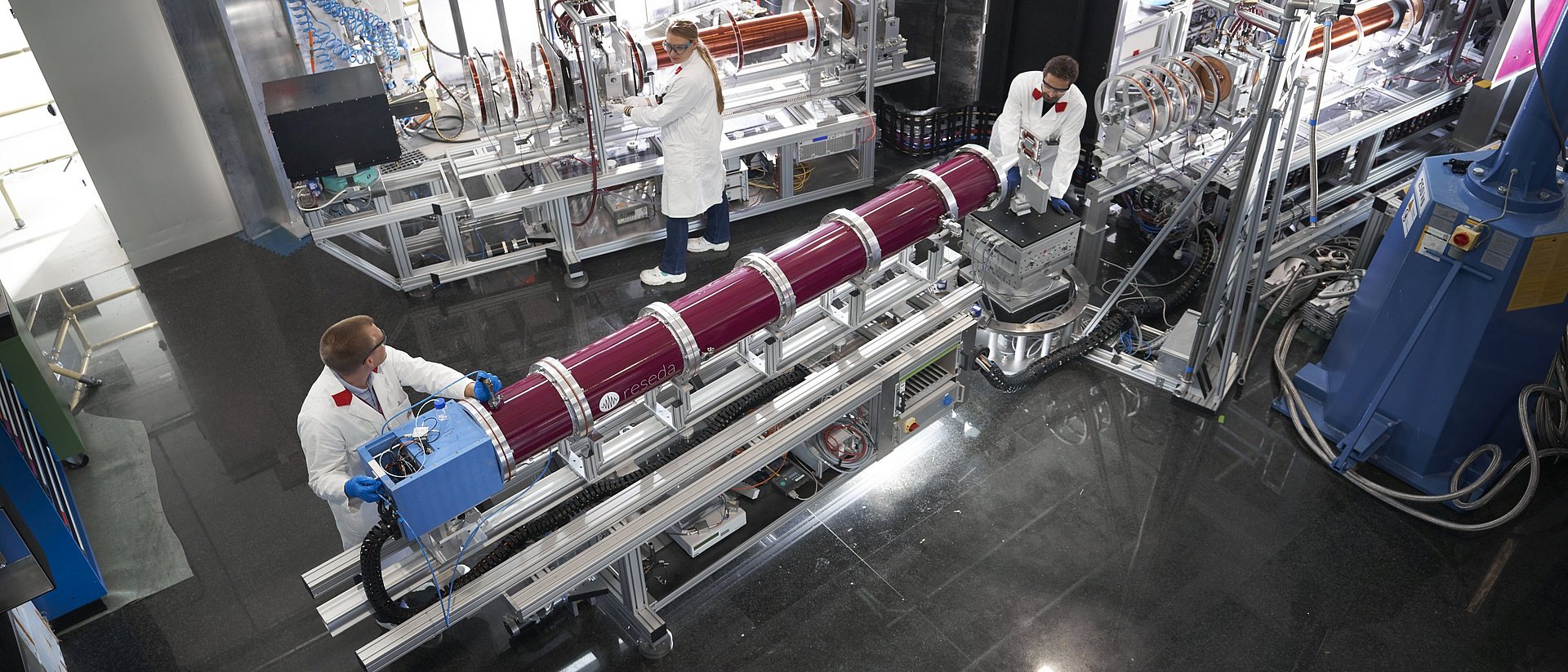 At present the transport and control of electrical charges forms the basis for most electronic components. A major disadvantage of this technology is that the flow of electric currents generates heat due to the electrical resistance. Considering the gargantuan number of electronic components in use worldwide, the loss of energy is immense.
An energy-efficient alternative may be the use of spin waves to transport and process information, because they do not produce nearly as much waste heat. Such components could also be much more compact. Scientists around the world are thus looking for materials in which magnetic spin waves can be used to transport information.
An international research consortium with significant participation of the Technical University of Munich (TUM) has now taken an important step forward in this search. Their observations of spin waves on circular paths in certain magnetic materials could also represent a breakthrough for quantum technologies that use waves to transport information.
T. Weber, D. M. Fobes, J. Waizner, P. Steffens, G. S. Tucker, M. Böhm, L. Beddrich, C. Franz, H. Gabold, R. Bewley, D. Voneshen, M. Skoulatos, R. Georgii, G. Ehlers, A. Bauer, C. Pfleiderer, P. Böni, M. Janoschek, M. Garst
Topological magnon band structure of emergent Landau levels in a skyrmion lattice
Science, 04.03.2022 – DOI: 10.1126/science.abe4441
Further information and links
Researchers from the following institutions contributed to the measurements: Institut Laue-Langevin in France, the Paul Scherrer Institute, the University of Zurich and the Ecole Polytechnique Fédérale de Lausanne in Switzerland, the ISIS neutron and muon source and the University of London in the UK, the Oak Ridge and Los Alamos National Laboratories in the USA, the Technical University of Dresden, the University of Cologne, the Karlsruhe Institute of Technology and the Technical University of Munich, and the Heinz Maier-Leibnitz Center in Garching.
The research was funded by the European Research Council through the ERC Advanced Grants "TOPFIT" and "ExQuiSid", the German Research Foundation (DFG) within the frameworks of the trans regional collaborative research center TRR80, the collaborative research center SFB 1143, the Priority Program SPP 2137 "Skyrmionics" and the cluster of excellence "Munich Center for Quantum Science and Technology" (MCQST), part of the Excellence Initiative of the German federal and state governments as well as by the Directed Research and Development program of the Los Alamos National Laboratory and the Institute for Materials Science at Los Alamos, USA.
Technical University of Munich
Corporate Communications Center
Contacts to this article: