Portrait of Nobel Laureates
Photo exhibition "Nobel Heroes"
Event location
München (main campus)
Public event
The photo exhibition "Nobel Heroes" comes to the Enrollment Hall on the main campus: Explore the fascinating world of Nobel Laureates, presented in a unique collection of portraits by photographer Peter Badge. The exhibition introduces visitors to the inspiring life stories and achievements of the world's leading minds in physics, chemistry, medicine, literature and peace efforts.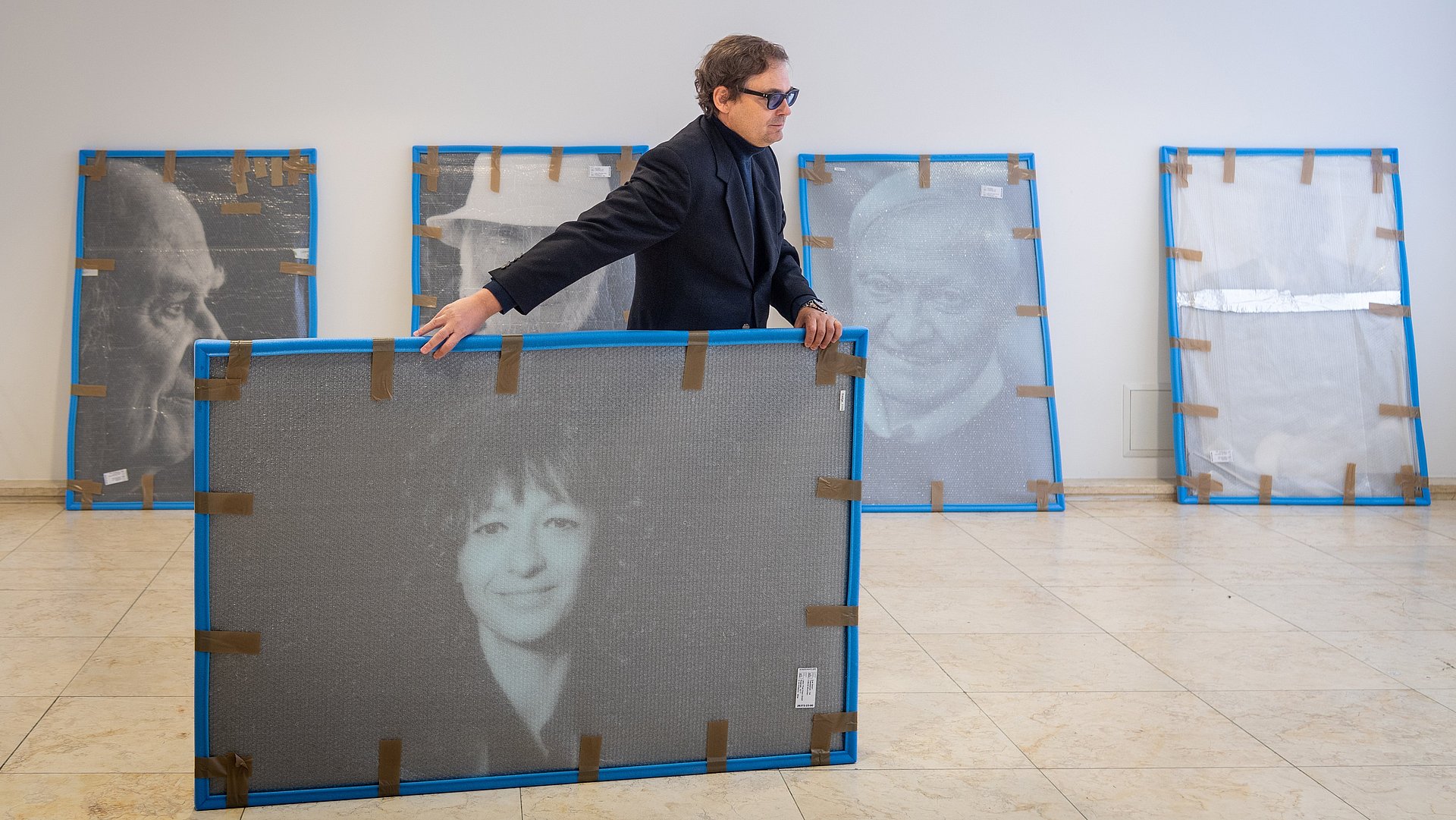 In addition to the impressive photographs, the "Nobel Heroes" exhibition offers an exciting supporting program designed in collaboration with cultural initiatives of TUM. This series of events makes it possible not only to get to know the faces of the laureates, but also to immerse oneself in the inspiring stories and discoveries that led to these groundbreaking awards – like the story of Joachim Frank, a German-American biophysicist who received his doctorate at TUM and was awarded the Nobel Prize in Chemistry in 2017 together with Jacques Dubochet and Richard Henderson.
Center for Culture and Arts
An exhibition of the TUM Center for Culture and Arts (TUM CCA) in cooperation with the Lindau Nobel Laureate Meetings Foundation and with the kind support of the Dieter Schwarz Stiftung gGmbH. The diverse offerings of the TUM Center for Culture and Arts create new perspectives by combining science with art and culture. The CCA is part of the TUM Institute for LifeLong Learning.