Open House Day for TUM's anniversary
King Ludwig, robots and a particle detector made of Lego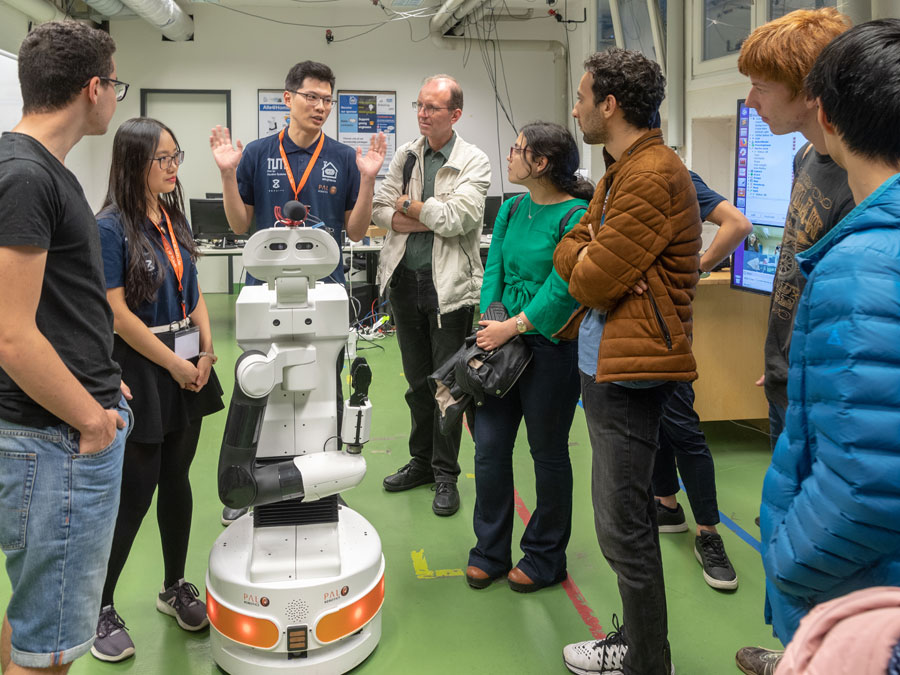 How will we live with robots in the future? How will CO2 go from being a greenhouse gas to a raw material? What "aliens" can we find in our native waters? The scientists demonstrated and explained their research and developments for almost 800 program items.

Many of the activities filled children with enthusiasm for research, for example the chance to build a particle detector using Lego blocks. Older youth were able to learn about the comprehensive range of curricula offered at TUM.

And of course the anniversary of the founding of TUM was also celebrated, with music and an amazingly realistic King Ludwig II, founder of the university 150 years ago.
More Information:
Technical University of Munich
Corporate Communications Center
Corporate Communications Center

presse @tum.de
presse @tum.de