Computer scientist appointed to the Bavarian Academy of Sciences and Humanities
Daniel Cremers to become member of scientific academy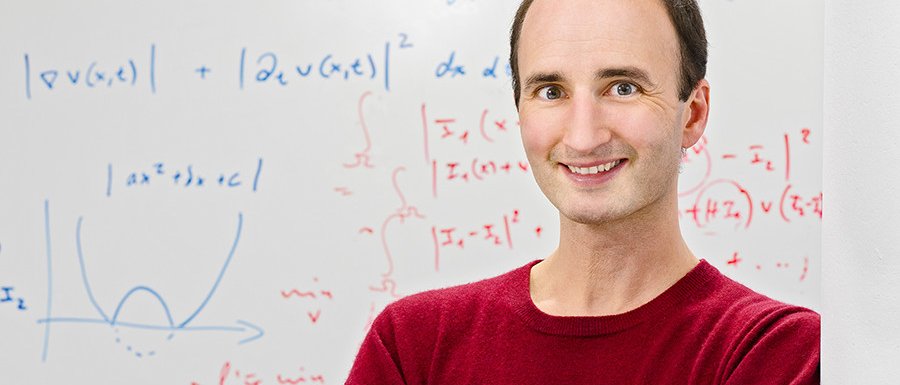 In the future, machines will learn to analyze and interpret image data on their own. Known as computer vision, this technology is essential for the development of autonomous vehicles and robots, among other things. Daniel Cremers has developed a number of groundbreaking technologies in this field – for example one that generates a 3D model in real time based on images recorded with a smartphone.
Prof. Cremers' appointment to the Bavarian Academy of Sciences and Humanities honors his scientific contributions in the field of computer vision. Only researchers who have made significant contributions to expanding the collective expertise of their field can be nominated by the members of the Academy to join the community of scholars.
About Prof. Cremers
Daniel Cremers studied physics and mathematics at the universities of Heidelberg, Indiana State, and Stony Brook (USA), after which he obtained his doctorate in computer science at the University of Mannheim. After research appointments in Los Angeles (UCLA) and Princeton (Siemens Corp. Research), he was awarded an Emmy-Noether Scholarship by the German Research Foundation (DFG). At 34, Daniel Cremers was appointed to the University of Bonn, and four years later he ascended to the Chair for Computer Vision & Artificial Intelligence at the Technical University of Munich, a position he holds to this day. Daniel Cremers is one of the coordinators of the Munich Center for Machine Learning and a member of the scientific executive board at the Leibniz Center for Informatics at Schloss Dagstuhl.
In 2015, he was awarded the Leibniz Prize by the Deutsche Forschungsgemeinschaft (DFG). Prof. Cremers has also been awarded prestigious prizes by the EU's European Research Council (ERC), including a Starting Grant (2009), a Proof of Concept Grant (2014) and a Consolidator Grant (2015). In December 2010, Cremers was named one of "Germany's Top 40 Researchers Under 40" (Capital).
Further information:
The Bavarian Academy of Sciences and Humanities is the largest and one of the oldest academies in Germany. Among other things, it is the parent institution of the Leibniz Supercomputing Center (LRZ), one of the most important of its kind in Europe. TUM scientists use this center's high-performance computers to conduct groundbreaking computer simulations. The Academy also founded the Bavarian Research Institute for Digital Transformation, whose executive board chair is TUM professor Alexander Pretschner.
Technical University of Munich
Corporate Communications Center