Leibniz-Institute for Food Systems Biology at the Technical University of Munich has a new director
Veronika Somoza succeeds Thomas F. Hofmann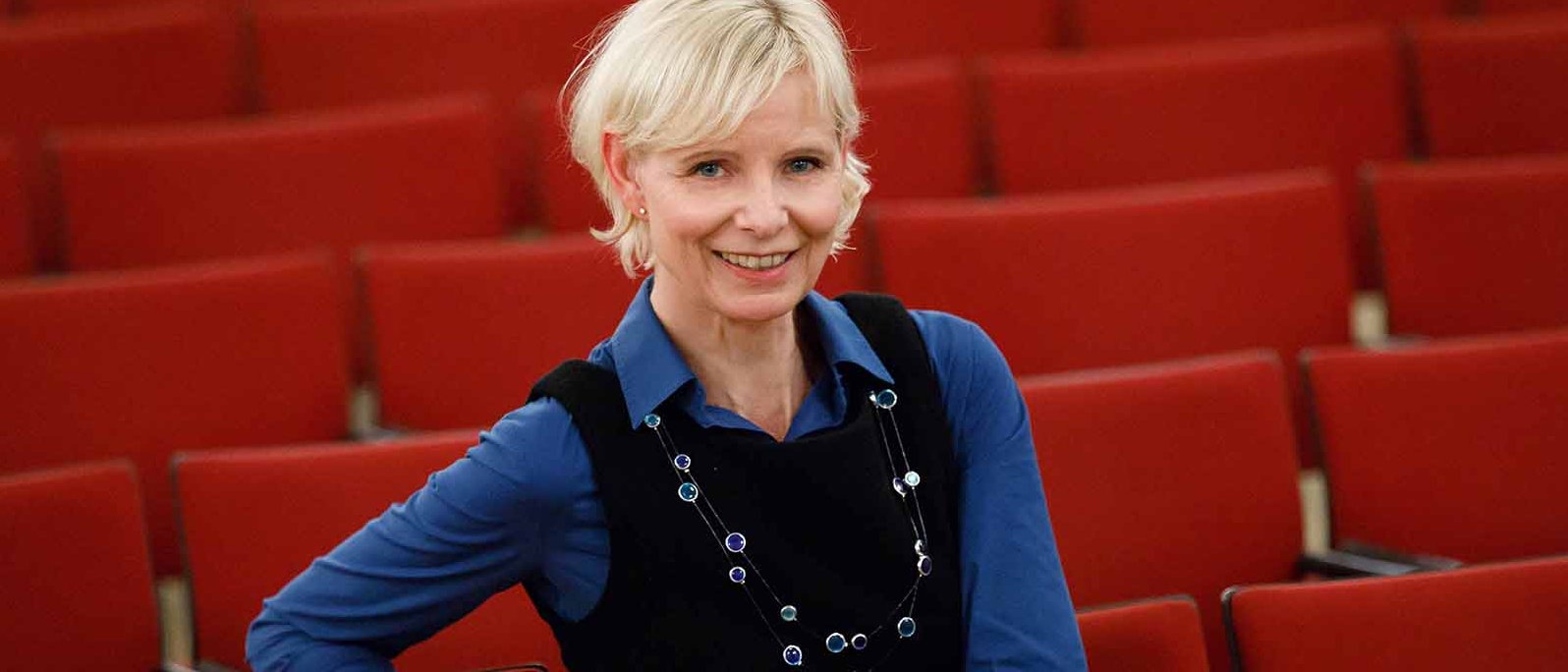 Food ingredients and their effects on people
Before taking on her new position, Prof. Somoza, a native of Braunschweig, served in recent years as the Vice Dean of the Faculty of Chemistry and Chair of the Department of Physiological Chemistry at the University of Vienna. Her research focused on the isolation, characterization, bioactivity and bio-availability of food ingredients and their effects on the human biosystem.
Food Systems Biology as a future-oriented field
"Professor Somoza joins us as an outstanding internationally recognized scientist and recipient of many awards. Her work connects the fields of nutritional, food and health research with one another. At the same time her professional career development clearly shows that she is excellently qualified to further solidify the developing strategic direction of the Institute and to further drive its successful progress," says Thomas Hofmann. The new TUM President is convinced that Professor Veronika Somoza will anchor the future-oriented field of Food Systems Biology even more securely at the Technical University of Munich's Life Sciences campus. The field will also perfectly complement the agricultural, nutritional and health sciences as well as bioinformatics at the Weihenstephan campus.
One of the greatest challenges of our time
"Professor Somoza's research addresses one of the greatest challenges of our time: Finding ways to provide healthy nutrition for the growing world population with sustainably produced foods," says Bavarian State Minister of Economic Affairs and Media, Energy and Technology Hubert Aiwanger. He adds that the Leibniz-Institute is excellently equipped to meet this challenge, in no small part because due to the support of Bavarian state policies. Last year Bavaria's economic ministry provided almost 17 million euros for investment in a modern research infrastructure. Aiwanger sees the Institute as an innovation driver embedded in the School of Life Sciences Weihenstephan, working together intensively with all the important players along the chain Agriculture – Food – People.
Research for the benefit and welfare of society
Professor Veronika Somoza expressed her gratitude for the trust placed in her and is looking forward to the tasks awaiting her. "The Leibniz-Institute has a unique research profile. It combines methods of fundamental biomolecular research with the most modern analysis methods of bioinformatics and high-performance technologies. Together with our employees it is our objective to establish a scientific basis for resource-efficient production of foodstuffs whose ingredients and functional profiles are oriented towards nutritive and health needs as well as the sensory preferences of the consumer. In this context the Institute works together closely on a regional basis with Germany's best Technical University, the University of Excellence TUM, and also has an excellent supra-regional network," says Somoza. She adds that these are the best possible prerequisites for continuing to develop innovative approaches to translational food, nutritional and health research with a new understanding of biomolecular systems for the benefit and welfare of humanity.