President's information for employees
What you need to know at the start of summer semester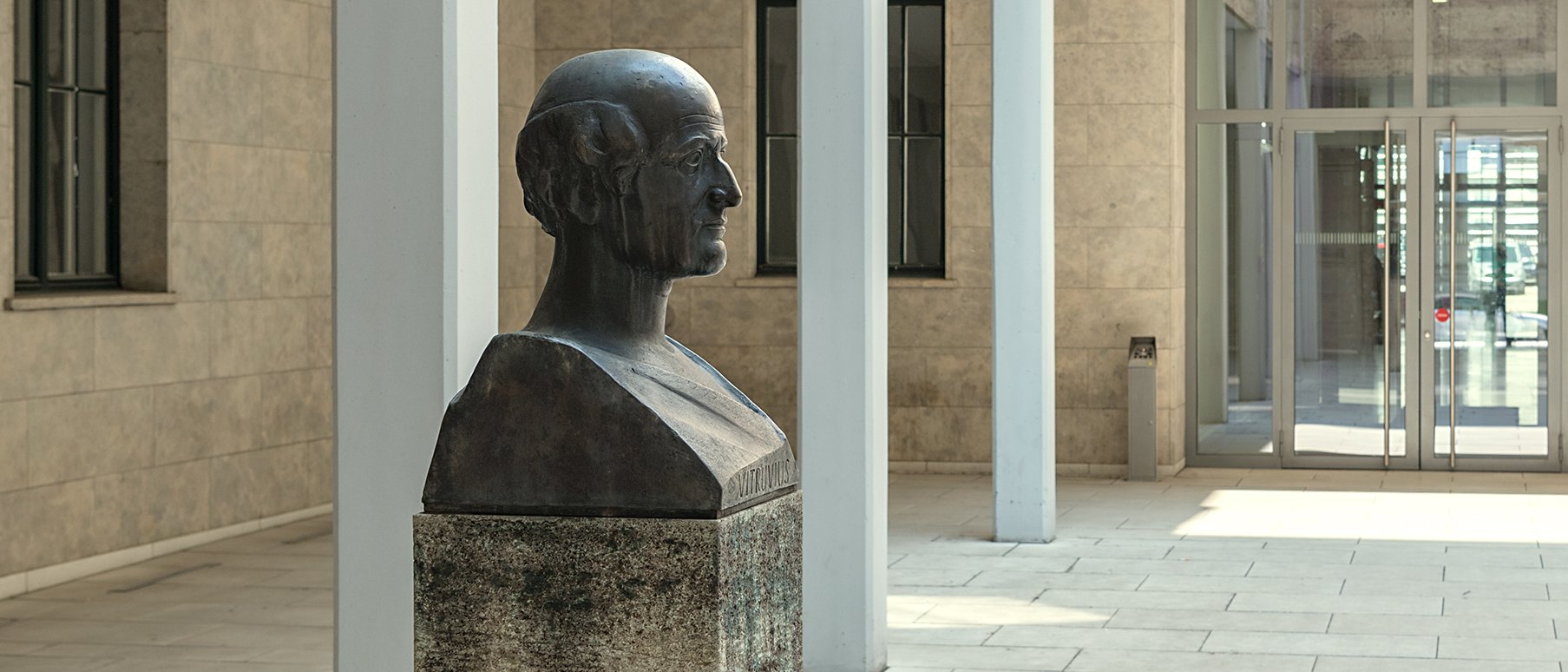 Despite these critical last weeks – thanks to all your dedicated support – we are ready to pick up where we left off and commence a largely regular semester, albeit under extraordinary circumstances and with full use of online instruction and digital communication formats.
Our top priority must remain to do everything in our power to prevent the spread of the virus as far as possible by limiting contact and implementing hygiene measures. At the same time, we must ensure that our university remains fully functional in teaching, research and administration in the coming weeks and months. To this end, I would like to provide you with the following, more detailed information.
Working in university buildings
Those employees able to work, who are either working in system-relevant areas and/or are only able to carry out their duties on site in TUM buildings, will do their work at the university; this includes, for example, work in preparation for (digital) teaching in the summer semester 2020, urgent scientific research and laboratory work, work in clinical patient care and research, work at TUM's inspection offices, or regarding personnel matters, such as contract renewals and hiring, as well as financial and legal matters.
When working in university buildings, all possible and conceivable preventive measures and hygiene standards are to be taken into consideration, these include maintaining distance (at least 1.5 m from other persons), regular disinfection of hands, alternating or staggered presence of individual persons in small rooms (<20 m2) as well as multiple-occupancy in large rooms or laboratories (≥20 m2) using nose/mouth protection masks. With this in mind, supervisors are to organize operations in their respective areas such that the risk of infection is minimized as far as possible. To this end, I authorize all supervisors to exercise the necessary decision-making powers with due consideration and proportionality. Insofar as the case-specific adaptation of regulations is deemed necessary during the gradual introduction of normal operations after April 20th, such arrangements must be made with the supervisor. It is no longer necessary to register the names of these employees with the TUM Corona Crisis Taskforce.
Employees asked to work largely from home
TUM employees who are fit for work and whose work does not absolutely require their presence in university buildings are asked to work largely from home in order to avoid unnecessary personal contact in the interests of preventive health protection.
I ask that you also observe the Entry Quarantine Ordinance in effect since 10 April 2020 (Vorschlag: Verlinkung des WKMS durch Verlinkung im DLK), which stipulates the mandatory immediate 14-day home quarantine for persons entering the Free State of Bavaria from a state outside the Federal Republic of Germany. This regulation is to be applied without exception, particularly in the case of planned appointments and starting dates for employment.
Lectures in the summer semester 2020 will start next Monday, 20 April 2020. The lecture period has been extended to 7 August 2020 to provide flexibility in the event of unforeseeable developments, as well as to hold online courses up to this date, if necessary. As no face-to-face teaching will be possible in lecture halls, seminar rooms or laboratories until further notice, TUM will offer as many courses as possible in digital form. This way we can ensure that our students can continue their studies in the coming summer semester with minimal disruption.
Under the measures announced by the state government on 16 April 2020 as part of the Bavarian Corona Strategy, we are also evaluating possibilities to conduct on-site examinations. We will contact TUM schools and departments in this regard, as the situation develops. We also evaluate options to enable restricted access to our libraries under observance of hygiene standards and with regulated access to avoid waiting lines.
Over the past few weeks, to the best of their ability and with exemplary support from ProLehre Media and Didactics, as well as from student assistants as e-scouts, all members of TUM teaching staff have prepared synchronous and asynchronous online courses using electronic resources. I would like to take this opportunity to express my deepest gratitude for your tremendous commitment and dedication to making online instruction available to our students on such a large scale during the summer semester.
To ensure safe working conditions at TUM, we are providing all employees with facemasks, which will be mailed to your workplace via our in-house postal service.
In the last few weeks, you have accomplished truly great things for our university and our students under more than difficult circumstances. On behalf of the TUM Board of Management, and also personally as President, I thank you all from the bottom of my heart for your ongoing dedication. I will keep you informed of all further developments and look forward to seeing you all again in good health in the not-too-distant future.
Sincerely,
Thomas F. Hofmann
President
Further information and links