Valuation of start-up Lilium tops $1 billion
The TUM start-up family boasts its second "unicorn"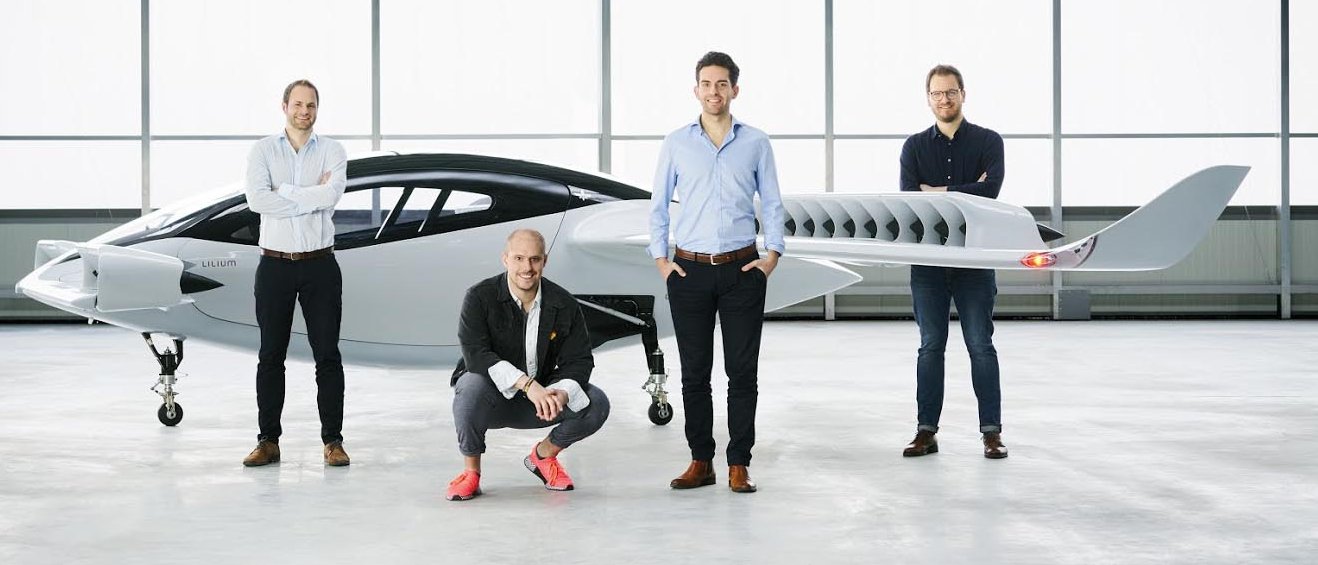 Lilium was founded in 2015 by the TUM graduates Daniel Wiegand, Sebastian Born, Matthias Meiner and Patrick Nathen and attracted considerable attention with its product right from the start: an electric-powered vertical take-off and landing taxi designed to fly passengers to their destinations. Propulsion is provided by 36 wing-mounted propellers, powered by batteries that will provide a range of 300 kilometers. The flying taxi will have space for a pilot and four passengers. The company now employs more than 450 people.
Investors believe in Lilium. In March the company announced that the latest funding round had yielded $240 million. Lilium has now raised a further $35 million from a major British investor, bringing total investments to date to more than $375 million.
As reported by Bloomberg and other sources, this has boosted the company's valuation to over $1 billion. Start-ups that exceed that threshold are known as "unicorns". Lilium is the second start-up incubated at TUM to join the unicorn club. Celonis has been among the world's most successful start-ups since 2018 and was valued at an impressive $2.5 billion at the end of 2019. It provides process mining software that enables companies to analyze all of their digital business processes.
TUM and UnternehmerTUM support start-ups
TUM and its affiliated institute UnternehmerTUM, the center for innovation and start-ups, offer programs tailored to the various start-up phases – from the initial idea to the business model, management training and market launch, through to a possible IPO. The founders of Lilium were supported by the TUM start-up advisory unit and also took part in the Climate-KIC Accelerator program at UnternehmerTUM.
Further information and links
Every year more than 70 technology-oriented companies are founded at TUM. The TUM Incubator can provide office space for up to 30 teams preparing to launch their companies. TUM accompanies the most promising teams on a two-week trip to Silicon Valley. UnternehmerTUM maintains its own venture capital fund, UVC, which invests in high-potential technology companies. With MakerSpace and Bio.Kitchen, it also provides a 1500 square meter high-tech prototype workshop and a biotechnology lab. According to the survey "Start-up radar", it is the best program of its kind at a major German university.
Technical University of Munich
Corporate Communications Center