Satya Nadella to pay a virtual visit to the Munich School of Robotics and Machine Intelligence (MSRM)
Microsoft CEO in conversation with TUM students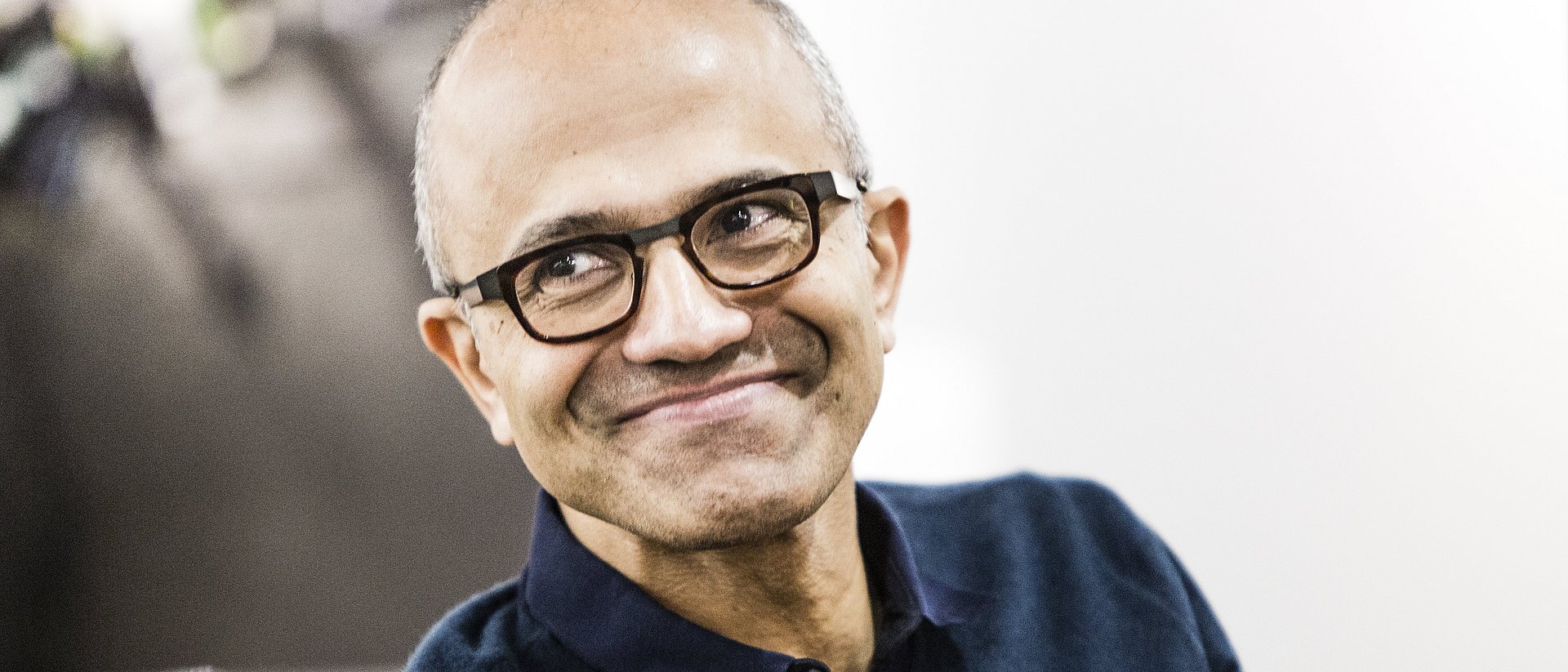 To start the event, Satya Nadella and MSRM Director Prof. Sami Haddadin will discuss the opportunities presented to humanity and businesses by robotics and AI by videoconference. Students in those fields will then be able to submit questions to Mr. Nadella and Prof. Haddadin via live chat. The participating students have received personal invitations in advance.
Live stream on the TUM social media channels
The discussion, which will take place from 15:45 to 16:15, will be streamed live on the TUM social media channels on YouTube and Twitter.
Satya Nadella joined Microsoft in 1992. Before being named to succeed Steve Ballmer as CEO in February 2014, Nadella held leadership roles in both enterprise and consumer businesses across the company.
For example, he served as Executive Vice President of Microsoft's Cloud and Enterprise group. In this role he led the transformation to the cloud infrastructure and services business. Previously, Nadella led R&D for the Online Services Division and was Vice President of the Microsoft Business Division.
Originally from Hyderabad, India, Nadella lives in Bellevue, Washington. He earned a bachelor's degree in electrical engineering from Mangalore University, a master's degree in computer science from the University of Wisconsin – Milwaukee and a master's degree in business administration from the University of Chicago.
Prof. Sami Haddadin is Director of the Munich School of Robotics and Machine Intelligence at the Technical University of Munich (TUM) and holds the Chair of Robotics Science and Systems Intelligence. His research interests include intelligent robot design, robot learning, collective intelligence, human-robot interaction, nonlinear control, human neuromechanics and robot safety.
He received degrees in Electrical Engineering, Computer Science and Technology Management from the Technical University of Munich and the Ludwig-Maximilians-Universität München. He received his doctorate with high distinction from RWTH Aachen. He has been honored with numerous prestigious awards and prizes for his scientific work, including the German Future Prize and the Leibniz Prize in 2019.
Munich School of Robotics and Machine Intelligence
The Munich School of Robotics and Machine Intelligence (MSRM) at the Technical University of Munich is an integrative research center. Its purpose is to research the fundamentals of robotics, perception and artificial intelligence in order to develop technological solutions in the fields of healthcare, work and mobility. This will include, for example, adaptive and networked robot assistants for the industry of the future, autonomous airborne and ground-based robot teams for future mobility, medical nanobots and robot assistants for autonomous living in old age.
Tuesday, June 23, 2020, 15:45 - 16:15
Further information and links
Technical University of Munich
Corporate Communications Center